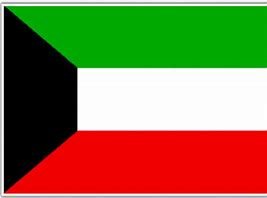 Bahrain Persian Gulf
VPS Bahrain Persian Gulf vCPU: 1x | RAM: 2GB | Disk: 50GB SSD
CPU 1, RAM 2 GB, SSD 50 GB

Network 1 Gbps, 2 TB traffic included

OS Linux Only
Pay 3 months, get 1% discount
Pay 6 months, get 2% discount
Pay 12 months, get 4% discount
Pay 24 months, get 6% discount

Setup Euro 3,50

1 IPv4
VPS Bahrain Persian Gulf vCPU: 2x | RAM: 4GB | Disk: 50GB SSD
CPU 2, RAM 4 GB, SSD 50 GB

Network 1 Gbps, 2 TB traffic included

OS Linux Only
Pay 3 months, get 1% discount
Pay 6 months, get 2% discount
Pay 12 months, get 4% discount
Pay 24 months, get 6% discount

Setup Euro 3,50

1 IPv4
VPS Bahrain Persian Gulf vCPU: 4x | RAM: 8GB | Disk: 50GB SSD
CPU 4, RAM 8 GB, SSD 50 GB

Network 1 Gbps, 3 TB traffic included

OS Linux or Windows Server

Pay 3 months, get 1% discount
Pay 6 months, get 2% discount
Pay 12 months, get 4% discount
Pay 24 months, get 6% discount

Setup Euro 3,50

1 IPv4
VPS Bahrain Persian Gulf vCPU: 8x | RAM: 16GB | Disk: 50GB SSD
CPU 8, RAM 16 GB, SSD 50 GB

Network 1 Gbps, 3 TB traffic included

OS Linux or Windows Server

Pay 3 months, get 1% discount
Pay 6 months, get 2% discount
Pay 12 months, get 4% discount
Pay 24 months, get 6% discount

Setup Euro 3,50

1 IPv4
VPS Bahrain Persian Gulf vCPU: 8x | RAM: 32GB | Disk: 50GB SSD
CPU 8, RAM 32 GB, SSD 50 GB

Network 1 Gbps, 3 TB traffic included

OS Linux or Windows Server

Pay 3 months, get 1% discount
Pay 6 months, get 2% discount
Pay 12 months, get 4% discount
Pay 24 months, get 6% discount

Setup Euro 3,50

1 IPv4
VPS Bahrain Persian Gulf vCPU: 16x | RAM: 32GB | Disk: 50GB SSD
CPU 16, RAM 32 GB, SSD 50 GB

Network 1 Gbps, 3 TB traffic included

OS Linux or Windows Server

Pay 3 months, get 1% discount
Pay 6 months, get 2% discount
Pay 12 months, get 4% discount
Pay 24 months, get 6% discount

Setup Euro 3,50

1 IPv4
Cloud VPS Bahrain Persian Gulf : Your own server environment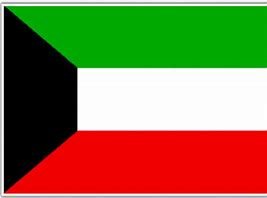 Where can I learn more about Cloud VPS hosting?
Short for "Virtual Private Server," or "VPS" for short. The dedicated server is partitioned into a number of secure areas. This is possible with the help of technologies that we call "virtualization." A Cloud Virtual Private Server (VPS) hosting package in Poland includes all the features of a dedicated server. You can tailor the OS to your own requirements. In this way, the level of flexibility is unrivaled, and the smooth operation of any type of program or component is ensured. There are a lot of companies that this would be a perfect solution for. SSD, or Solid State Drive, is far quicker than its predecessor, the hard disk. Having a website that users can navigate without any issues is crucial for providing good user service.
Hosting in the Cloud with Virtual Private Servers: Its Benefits
You're in charge of the server environment It is possible to host your websites, store shared data, and free up space for routine backups on a virtual private server (VPS) in the cloud. Your server needs expanding? A virtual private server in the cloud is a good intermediate step before moving to a dedicated server.
Handle your server administration with complete independence. Every server comes with a free license for the control panel DirectAdmin, which supports several popular platforms and applications like CentOS 6.x, Apache 2.x, PHP 5.x, MySQL 5.x, and the Postfix mail server. You have full management of the server using a user-friendly web interface. Software re-installation, update, or expansion? All of it is in your own hands at this point.
Lack of impact on other servers To ensure that your server's performance is not affected by other machines on the network, each Cloud VPS is assigned its own hard drive, processing resources, and data transfer quota. You are assured of a dedicated server environment for your programs. Each server has its own error reporting and addressing mechanisms, capabilities, and performance characteristics.
Simple to expand upon Is time running out for you and your resources? By installing a simple update, you'll be able to join in the fun. Consequently, a virtual private server (VPS) hosted in the cloud is ideal for growing your business with you.
Betaalbaar Since our servers are located in a number of different countries, you won't have to pay any local sales tax to use our services. As a result, we can provide Cloud VPS hosting at an extremely competitive rate.
What exactly does he need?
Maintain more than one blog site? Cloud VPS web server power then comes along for the ride. This is the sweet spot for your virtual private server. This is a huge contrast to shared web hosting, where you pay extra for each additional site. The more blogs that are consolidated onto a single server, the more work must be done by that system. Having the right machine in charge is a must. The more options a customer has for their Cloud VPS, the longer it will take to get everything working together. If it appears that you have too many processes running at once, you may always order more geheugen to help out. So that no surprises come up later, it was decided to go with a powerful processor as well.
Let us count on your assistance!
Do you just not remember any of it? So many alternatives exist, too. Do you need the power of a dedicated server, or would a virtual private server (VPS) with solid-state storage (SSD) suffice? If you don't know, we'll gladly assist you in making the finest decision possible so that you can rest assured that your investment will pay off. With many years in the industry under our belts, we've mastered a wide range of hosting methods. Browse our site at your leisure; if you have any questions, we'll be here to answer them.
I. WHAT IS A VPS?
Virtual Private Server is often shortened to "VPS." Several isolated spaces exist on the dedicated web server for maximum safety. This is possible because to what we term virtualization methods. The privileges of a Cloud VPS package are identical to those of a dedicated server. You've got complete control over the OS, so you may tailor it to your requirements with ease. In this way, the possibilities are practically unlimited, and any type of program or service can be used without any hitches. Incredibly, this is a viable option for a wide range of businesses. SSD, which stands for solid state drive, is a modern storage medium that offers many advantages over its HDD forerunner. A good user experience requires a website that can be navigated without hiccups.
Maybe a Virtual Private Server in Mumbai, India, is in order?
To what extent do you manage multiple blogs? The strength of a Cloud VPS web server becomes apparent in this context. That's why the gadget has such abilities. The cost each extra site is fixed, but with shared hosting, it increases on a regular basis. When more sites are hosted on a single virtual private server, the server must work harder to meet everyone's needs. Being in charge of a robust Cloud VPS hosting is highly desirable. The longer it takes, the more stress you put on the Virtual Private Server. In the event that the server is still utilizing an excessive number of processes, additional storage space can be requested at any moment. Careful planning prevents unpleasant shocks when allocating disk space.
Don't hesitate to contact us for assistance.
Confused and unable to make a decision? Infinite variety awaits you. Perhaps a Windows VPS is the answer, or perhaps you need something more robust, such as a dedicated server. If you are having trouble deciding, we are happy to guide you in the proper direction so that you can feel confident in your purchase. We are well-versed in every type of hosting method imaginable. View our website and feel free to contact us with any questions.