Cairo Egypt
VPS Cairo Egypt CPU 1, RAM 2GB, SSD 50GB
CPU: 1 Core

RAM: 2 GB

Disk: 50 GB SSD

Pay 3 months, get 1% discount
Pay 6 months, get 2% discount
Pay 12 months, get 4% discount
Pay 24 months, get 6% discount

Network: 1 Gbps, Traffic 2 TB

IP: 1 x IPv4
VPS Cairo Egypt CPU 2, RAM 4GB, SSD 50GB
CPU: 2 Core

RAM: 4 GB

Disk: 50 GB SSD

Pay 3 months, get 1% discount
Pay 6 months, get 2% discount
Pay 12 months, get 4% discount
Pay 24 months, get 6% discount

Network: 1 Gbps, 2 TB Traffic

IP: 1 x IPv4
VPS Cairo Egypt CPU 4, RAM 8GB, SSD 50GB
CPU: 4 Core

RAM: 8 GB

Disk: 50 GB SSD

Pay 3 months, get 1% discount
Pay 6 months, get 2% discount
Pay 12 months, get 4% discount
Pay 24 months, get 6% discount

Network: 1 Gbps, 3 TB Traffic

IP: 1 x IPv4
VPS Cairo Egypt CPU 8, RAM 16GB, SSD 50GB
CPU: 8 Core

RAM: 16 GB

Disk: 50 GB SSD

Pay 3 months, get 1% discount
Pay 6 months, get 2% discount
Pay 12 months, get 4% discount
Pay 24 months, get 6% discount

Network: 1 Gbps, Traffic 3 TB

IP: 1 x IPv4
VPS Cairo Egypt CPU 8, RAM 32GB, SSD 50GB
CPU: 8 Core

RAM: 32 GB

Disk: 50 GB SSD

Pay 3 months, get 1% discount
Pay 6 months, get 2% discount
Pay 12 months, get 4% discount
Pay 24 months, get 6% discount

Network: 1 Gbps, 3 TB Traffic

IP: 1 x IPv4
VPS Cairo Egypt CPU 16, RAM 32GB, SSD 50GB
CPU: 16 Core

RAM: 32 GB

Disk: 50 GB SSD

Pay 3 months, get 1% discount
Pay 6 months, get 2% discount
Pay 12 months, get 4% discount
Pay 24 months, get 6% discount

Network: 1 Gbps, 3 TB Traffic

IP: 1 x IPv4
Cloud VPS Cairo Egypt : Your own server environment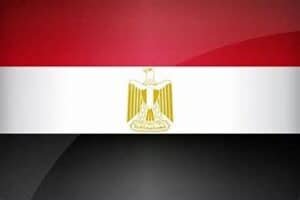 What exactly is VPS cloud hosting?
The abbreviation VPS stands for Virtual Private Server. The dedicated web server is divided into a number of secure environments. This is accomplished through the use of what are known as virtualization technologies. A Cloud VPS hosting Polen package contains all of the same privileges as a dedicated server. You can customize the operating system to meet your specific needs. On this basis, the flexibility is unrivaled, as all types of programs and subsystems function flawlessly. This is an excellent option for many businesses. SSD, or Solid State Drive, is much faster than hard disk drives. It is critical for good user service to be able to browse the website without problems.
The Benefits of Cloud VPS Hosting
Your personal serving environment On a Cloud VPS, you can host your websites, store sensitive data, and create free space for periodic backups. What are your server needs? A Cloud VPS is ideal as a first step toward a dedicated server.
You can manage your own server. On every server, you get the DirectAdmin control panel, which includes a free license for CentOS6.x, apache2.x, php5.x, mysql5.x, and mailserver. You can control the server yourself via a web interface. Installing software, upgrading, or upgrading? You have complete control of the situation.
No leftovers from other servers Because each Cloud VPS has its own hard drive, workspace, and data storage limits, other servers have no influence on the performance of your server. You have complete assurance that you will have your own server environment for all of your software. Every server has its own set of error messages and address rings, as well as its own set of features and functions.
Simple to complete Will you be able to shorten your resources? You can begin here by performing a simple upgrade. A Cloud VPS is thus ideal for developing alongside you.
Betaalbaar Because we use multiple server locations around the world, we don't charge you a fee. As a result, we can offer Cloud VPS hosting at a very low price.
What is needed?
Do you run multiple blogs? The kracht of the Cloud VPS web server then comes into play. This is the only location where the VPS is active. This is a significant difference when compared to shared web hosting, which requires you to pay a recurring fee for each additional site. The more blogs that are added to a single server, the longer the machine will be used. It is more than just having a suitable machine in your possession. The more Cloud Virtual Private Servers that are available for selection, the longer it will take for everyone to get one. If it appears that you are still dealing with a large number of processes, you can order more geheugen at any time. There is no reason to choose a powerful processor if there are no delays.
Please allow us to assist you!
Is there anything else you want to know? There are numerous options available. Is an SSD VPS web server suitable for you, or do you need something more powerful than a dedicated web server? If you don't know what to do, we'll gladly assist you in making the best decision. We have years of experience with various hosting technologies. Check out our website further and let us know if you have any questions.
WHAT DOES A VPS MEAN?
Virtual Private Server is an abbreviation for it. The secure environments on the dedicated web server are divided into several. This is possible thanks to techniques known as virtualization. A Cloud VPS package includes all of the same privileges as a regular server. You can customize the operating system to your preferences, change the settings, install programs, and so on. This way, the flexibility is limitless, and all types of software and services can run in tandem. This is an excellent solution for a wide range of businesses. SSD is an abbreviation for Solid State Drive, which is far superior to its predecessor, the HDD. A smooth website navigation is essential for a positive user experience.
Is it time to get a VPS in Mumbai, India?
Do you have multiple blogs? That's where the Cloud VPS web server's power comes into play once more. This is exactly why the machine can. This is a significant difference from shared hosting, which requires you to pay a monthly fee for each additional website. The more websites that are hosted on a single VPS server, the more resources they must provide. Managing a powerful Cloud VPS hosting is highly desirable. The more complex the Virtual Private Server is, the longer it will take to accomplish this. If the server continues to use too many processes, you can always request more disk space at any time. It is well thought out to pick enough disk space so that there are no surprises later.
Request our assistance!
Have you run out of options? There are numerous possibilities. Perhaps a Windows VPS will suffice, or would something more specialized, such as a dedicated server, be preferable? If you are unable to make a decision on your own, we will gladly assist you in making the correct decision, ensuring that you have made a good purchase. We have extensive knowledge of various hosting techniques. Please visit our website and contact us.