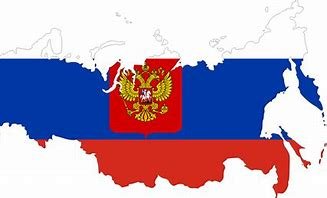 Cloud Server Hosting Russia Khabarovsk
VPS Khabarovsk Russia vCPU: 1x | RAM: 512MB | Disk: 20GB SSD
CPU: 1 Core

RAM: 512 MB

Disk: 20 GB SSD

Network: 1 Gbps, Bandwidth Unmetered

IP: 1 x IPv4 & 1 x IPv6
VPS Khabarovsk Russia vCPU: 1x | RAM: 1GB | Disk: 30GB SSD
CPU: 1 Core/1 Thread

RAM: 1 GB

Disk: 30 GB SSD

Network: 1 Gbps, Bandwidth Unmetered/TB

IP: 1 x IPv4 & 1 x IPv6
VPS Khabarovsk Russia vCPU: 2x | RAM: 2GB | Disk: 50GB SSD
CPU: 2 Core

RAM: 2 GB

Disk: 50 GB SSD

Network: 1 Gbps, Bandwidth Unmetered

IP: 1 x IPv4
VPS Khabarovsk Russia vCPU: 2x | RAM: 4GB | Disk: 100GB SSD
CPU: 2 Core

RAM: 4 GB

Disk: 100 GB SSD

Network: 1 Gbps, Bandwidth Unmetered

IP: 1 x IPv4 & 0 x IPv6
VPS Khabarovsk Russia vCPU: 2x | RAM: 8GB | Disk: 200GB SSD
CPU: 2 Core

RAM: 8 GB

Disk: 200 GB SSD

Network: 1 Gbps, Bandwidth Unmetered

IP: 1 x IPv4 & 1 x IPv6
Cloud Server Hosting Russia Khabarovsk
How exactly does one go about utilizing the Cloud Server Hosting Russia Khabarovsk?
The abbreviation for "Virtual Private Server" is "VPS." The dedicated web server has been partitioned into numerous different secure areas. This is doable with tools that are together referred to as virtualization techniques. A standard server and an SSD VPS package share the exact same permissions and privileges. You have the ability to customize the operating system to your preferences, tinker with the settings, install the programs you want, and so on and so forth. In this manner, the degree of flexibility is virtually limitless, and the smooth operation of a diverse range of software and services is ensured. Numerous businesses can tremendously benefit from implementing this solution. The HDD was the forerunner to the SSD, which stands for solid state drive and is significantly slower than its successor. It is essential to the quality of the user experience that the website be easy to navigate.
Is it the right moment to switch to cloud server hosting in Khabarovsk, Russia?
Do you maintain more than one blog? When it comes to situations like this, the Cloud VPS web server's strengths really shine through. This is one of the reasons why the equipment is so reliable. Shared hosting, on the other hand, requires you to pay a reoccurring fee for each additional site you host on the server. This is a significant departure from dedicated hosting. The more websites that are hosted on a single VPS server, the higher the workload for each website will be. The ability to administer a robust Cloud VPS hosting environment is highly desirable. The longer it takes to complete this task, the more work the virtual private server (VPS) has to do. If it turns out that you are still utilizing an excessive amount of resources, you have the option to purchase increased clockspeed at any point in time. Choosing a powerful processor requires careful consideration in order to avoid unpleasant shocks later on.
Ask us for help!
No longer able to distinguish the woods from the trees? There is a very wide range of choice. Considering your requirements, a Cloud VPS is probably the best option; nevertheless, perhaps you might benefit more from a dedicated server. If you are unable to figure it out on your own, we would be happy to guide you in the proper direction so that you can be confident that the goods you purchased is of high quality. We have a great deal of expertise working with a wide variety of hosting methods. Have a look at our website, and if you have any more questions, feel free to get in touch with us.