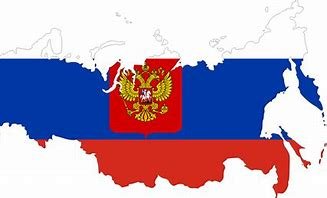 Server Hosting Russia Krasnodar
VPS Krasnodar Russia vCPU: 1x | RAM: 512MB | Disk: 20GB SSD
CPU: 1 Core

RAM: 512MB

Disk: 20GB SSD

Network: 1 Gbps, Bandwidth Unmetered

IP: 1 x IPv4 & 1 x IPv6
VPS Krasnodar Russia vCPU: 1x | RAM: 1GB | Disk: 30GB SSD
CPU: 1 Core

RAM: 1 GB

Disk: 30 GB SSD

Network: 1 Gbps, Bandwidth Unmetered

IP: 1 x IPv4 & 1 x IPv6
VPS Krasnodar Russia vCPU: 2x | RAM: 2GB | Disk: 50GB SSD
CPU: 2 Core

RAM: 2 GB

Disk: 50 GB SSD

Network: 1 Gbps, Bandwidth Unmetered

IP: 1 x IPv4 & 0 x IPv6
VPS Krasnodar Russia vCPU: 2x | RAM: 4GB | Disk: 100GB SSD
CPU: 2 Core

RAM: 4GB

Disk: 100GB SSD

Network: 1 Gbps, Bandwidth Unmetered

IP: 1 x IPv4 & 0 x IPv6
VPS Krasnodar Russia HIGH-CPU vCPU: 4x | RAM: 4GB | Disk: 100GB SSD
CPU: 4 Core

RAM: 4 GB

Disk: 100 GB SSD

Network: 1 Gbps, Bandwidth Unmetered

IP: 1 x IPv4 & 1 x IPv6
VPS Krasnodar Russia vCPU: 2x | RAM: 8GB | Disk: 200GB SSD
CPU: 2 Core

RAM: 8 GB

Disk: 200 GB SSD

Network: 1 Gbps, Bandwidth Unmetered

IP: 1 x IPv4
VPS Krasnodar Russia HIGH-CPU vCPU: 4x | RAM: 8GB | Disk: 200GB SSD
CPU: 4 Core

RAM: 8 GB

Disk: 200 GB SSD

Network: 1 Gbps, Bandwidth Unmetered

IP: 1 x IPv4
VPS Krasnodar Russia HIGH-CPU vCPU: 6x | RAM: 6GB | Disk: 200GB SSD
CPU: 6 Cores

RAM: 6 GB

Disk: 200 GB SSD

Network: 1 Gbps, Bandwidth Unmetered

IP: 1 x IPv4 & 1 x IPv6
VPS Krasnodar Russia vCPU: 7x | RAM: 16GB | Disk: 400GB SSD
CPU: 7 Core

RAM: 16 GB

Disk: 400 GB SSD

Network: 1 Gbps, Bandwidth Unmetered

IP: 1 x IPv4
VPS Krasnodar Russia HIGH-CPU vCPU: 6x | RAM: 8GB | Disk: 400GB SSD
CPU: 6 Core

RAM: 8 GB

Disk: 400 GB SSD

Network: 1 Gbps, Bandwidth Unmetered

IP: 1 x IPv4 & 1 x IPv6
VPS Krasnodar Russia HIGH-CPU vCPU: 8x | RAM: 16GB | Disk: 400GB SSD
CPU: 8 Core

RAM: 16 GB

Disk: 400 GB SSD

Network: 1 Gbps, Bandwidth Unmetered

IP: 1 x IPv4 & 1 x IPv6
VPS Krasnodar Russia vCPU: 8x | RAM: 32GB | Disk: 600GB SSD
CPU: 8 Core

RAM: 32 GB

Disk: 600 GB SSD

Network: 1 Gbps, Bandwidth Unmetered

IP: 1 x IPv4 & 0 x IPv6
Cloud Server Hosting Russia Krasnodar
What are the inner workings of a Cloud Server Hosting Russia Krasnodar?
The abbreviation "VPS" stands for "Virtual Private Server." The dedicated web server is partitioned into a few separate secure settings. This is doable with the help of a set of tools known as virtualization approaches. The privileges that come with an SSD VPS service are identical to those that come with a normal server. You are free to customize the operating system to suit your needs, tinker with the settings, put in your own apps, and so on. In this manner, there is no limit to the versatility, and a wide variety of applications and services run without a hitch. Many different types of businesses will benefit tremendously from implementing this solution. Solid State Drive, which is abbreviated as SSD, is a new type of storage device that is far quicker than its predecessor, the hard disk drive (HDD). It is essential for a pleasant user experience that the website can be navigated without any hiccups.
Is it the right moment to switch to Cloud Server Hosting in Krasnodar, Russia?
Are you the owner of multiple blogs? Again, here is when the benefits of utilizing a Cloud VPS web server become apparent. To put it another way, this is precisely why the machine is so powerful. This is a significant departure from shared hosting, in which you are required to pay a recurrent fee for each extra site that you host. The more websites that are hosted on a single VPS server, the greater the demands placed on that server. Having the ability to run a robust Cloud VPS hosting environment is definitely something to strive towards. The more work that the virtual private server (VPS) needs to do, the longer it will take to complete this task. If it turns out that you are still utilizing an excessive amount of resources, you always have the option to order more clockspeed whenever you want. Selecting a powerful processor requires careful planning so that there are no unpleasant shocks down the road.
Ask us for help!
Can't distinguish the woods from the trees any longer? There is a staggering variety of choices. Do you think a Cloud VPS would be a good fit for your requirements, or would something different, such as a dedicated server, be more appropriate? If you are unable to figure it out on your own, we will gladly assist you in making the appropriate choice so that you can be positive that you have obtained a high-quality product. We have a great deal of expertise working with many different approaches to hosting. Have a look at our website and feel free to get in touch with us if you have any questions.