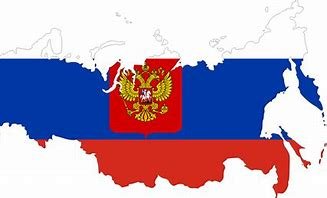 Cloud Server Hosting Yekaterinburg Russia
VPS Yekaterinburg Russia CPU 1, RAM 512MB, SSD 10GB
CPU: 1 Core

RAM: 512MB

Disk: 10GB SSD

Network: 120Mbps, Bandwidth Unmetered

IP: 1 x IPv4
VPS Yekaterinburg Russia CPU 1, RAM 1GB, SSD 20 GB
CPU: 1 Core

RAM: 1 GB

Disk: 20 GB SSD

Network: 120 Mbps, Bandwidth Unmetered

IP: 1 x IPv4
VPS Yekaterinburg Russia CPU 2, RAM 4GB, SSD 40 GB
CPU: 2 Core

RAM: 4GB

Disk: 40 GB SSD

Network: 120Mbps, Bandwidth Unmetered

IP: 1 x IPv4
VPS Yekaterinburg Russia CPU 2, RAM 8GB, SSD 80 GB
CPU: 2 Core

RAM: 8 GB

Disk: 80 GB SSD

Network: 120 Mbps, Bandwidth Unmetered

IP: 1 x IPv4
VPS Yekaterinburg Russia CPU 4, RAM 6GB, SSD 60 GB
CPU: 4 Core

RAM: 6 GB

Disk: 60 GB SSD

Network: 120 Mbps, Bandwidth Unmetered

IP: 1 x IPv4
VPS Yekaterinburg Russia CPU 4, RAM 16GB, SSD 160 GB
CPU: 4 Core

RAM: 16 GB

Disk: 160 GB SSD

Network: 120 Gbps, Bandwidth Unmetered/TB

IP: 1 x IPv4
Fast Cloud Server Hosting Yekaterinburg Russia
Cloud Server Hosting Yekaterinburg Russia
What exactly goes on behind the scenes of a Cloud Server when it comes to Hosting in Russia Krasnoyarsk?
"Virtual Private Server" is what the letters "VPS" stand for in the abbreviation. The dedicated web server has a few different secure settings that are kept distinct from one another. This can be accomplished with the assistance of a group of techniques that are collectively referred to as virtualization approaches. The permissions that are granted with an SSD VPS service are equivalent to the permissions that are granted with a regular server. You are allowed to modify the operating system in any way that best serves your purposes, including playing about with the settings, installing your own applications, and so on. In this way, the degree of adaptability is virtually limitless, and a wide range of applications and services can be carried out without a hitch. The use of this solution will be extremely beneficial to a wide variety of business settings and sorts of companies. The Solid State Drive, often known as an SSD and abbreviated as SSD, is a brand-new kind of storage device that is significantly more expedient than its predecessor, the hard disk drive (HDD). The smooth operation of the website's navigation is absolutely necessary in order to provide users with a satisfying experience.
Is Krasnoyarsk the proper place to make the transfer to cloud server hosting, and if so, when?
Are you the administrator of more than one blog? Once more, at this point, the advantages of utilizing a Cloud VPS web server become obvious to the user. To put it another way, this is specifically why the machine has such a high level of power. In contrast to shared hosting, in which you are forced to pay a recurring price for each additional site that you host, dedicated hosting does not charge you for such sites. The number of websites that are hosted on a single VPS server will determine the total amount of traffic that is directed toward that server. It is unquestionably a goal worth pursuing to reach the point where one is capable of operating a powerful Cloud VPS hosting environment. The amount of work that needs to be done by the virtual private server (VPS) will determine how much longer it will take to do this operation. If it turns out that you are still using an excessive number of resources, you always have the option to order extra clockspeed whenever you want. This is true even if it comes out that you are not using an excessive amount of resources. In order to avoid unpleasant surprises further down the line, selecting a strong CPU requires careful planning in advance.
Ask us for help!
Can't tell the difference between the woods and the trees any longer? There is an unbelievable number of options to pick from. Do you believe that a Cloud Virtual Private Server would be an adequate solution for your needs, or do you believe that another solution, such as a dedicated server, would be more suitable? In the event that you are unable to figure it out on your own, we will gladly aid you in making the suitable choice so that you can be certain that you have obtained a product of a high-quality standard. We have accumulated a significant amount of experience working with a wide variety of hosting methodologies. Have a look at our website, and if you still have questions after that, don't hesitate to get in touch with us.