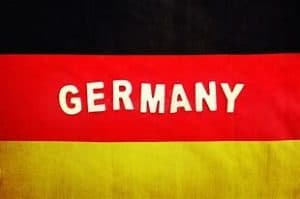 Cloud VPS Falkenstein Germany
Falkenstein CPU 1, Ram 2 GB, SSD 20 GB
CPU: 1 Core

RAM: 2 GB

Disk: 20 GB SSD

Network: 1 Gbps, Traffic 25 TB

IP: 1 x IPv4 & 1 x IPv6
Falkenstein CPU 2, Ram 2 GB, SSD 40 GB
CPU: 2 Core

RAM: 2 GB

Disk: 40 GB SSD

Network: 1 Gbps, Traffic 25 TB

IP: 1 x IPv4 & 1 x IPv6
Falkenstein CPU 2, Ram 4 GB, SSD 40 GB
CPU: 2 Core

RAM: 4 GB

Disk: 40 GB SSD

Network: 1 Gbps, Traffic 25 TB

IP: 1 x IPv4 & 1 x IPv6
Falkenstein CPU 3, Ram 4 GB, SSD 80 GB
CPU: 3 Core

RAM: 4 GB

Disk: 80 GB SSD

Network: 1 Gbps, Traffic 25 TB

IP: 1 x IPv4
Falkenstein CPU 2, Ram 8 GB, SSD 80 GB
CPU: 2 Core

RAM: 8 GB

Disk: 80 GB SSD

Network: 1 Gbps, Traffic 25 TB

IP: 1 x IPv4 & 1 x IPv6
Falkenstein CPU 4, Ram 8 GB, SSD 160 GB
CPU: 4 Core

RAM: 8 GB

Disk: 160 GB SSD

Network: 1 Gbps, Traffic 25 TB

IP: 1 x IPv4 & 1 x IPv6
Falkenstein CPU 4, Ram 16 GB, SSD 160 GB
CPU: 4 Core

RAM: 16 GB

Disk: 160 GB SSD

Network: 1 Gbps, Traffic 25 TB

IP: 1 x IPv4 & 1 x IPv6
Falkenstein CPU 8, Ram 16 GB, SSD 240 GB
CPU: 8 Core

RAM: 16 GB

Disk: 240 GB SSD

Network: 1 Gbps, Traffic 25 TB

IP: 1 x IPv4
Falkenstein CPU 8, Ram 32 GB, SSD 240 GB
CPU: 8 Core

RAM: 32 GB

Disk: 240 GB SSD

Network: 1 Gbps, Traffic 25 TB

IP: 1 x IPv4 & 1 x IPv6
Falkenstein CPU 16, Ram 32 GB, SSD 360 GB
CPU: 16 Core

RAM: 32 GB

Disk: 360 GB SSD

Network: 1 Gbps, Traffic 25 TB

IP: 1 x IPv4
Cloud VPS Germany Falkenstein: Your own server environment
Virtual private servers are typically referred to by the term VPS. For added security, the dedicated web server has been partitioned into many protected zones. This is made possible through a group of techniques known collectively as virtualization, which make this possibility a reality. When you acquire a Virtual Private Server (VPS) package, you are allowed the same rights as when you own your own physical server. You have the ability to alter the operating system to better suit your needs and preferences. The level of flexibility that can be attained in this manner is unparalleled, and the efficient operation of any software or service may be secured. This is an excellent answer to a problem that many businesses are now facing. A "solid state drive" is a storage media that is far quicker than its predecessor, the traditional hard disk. In order to deliver a high-quality experience for consumers, it is essential that the website is easy to navigate.
You oversee the operation of multiple blogs simultaneously. At this point, the web server's strength begins to manifest itself in a meaningful way. Currently, the equipment is operating at its maximum level of performance. Shared hosting, on the other hand, requires you to pay a recurring fee for each website you host on the server in addition to the first one. This price is determined on a monthly basis. This differs from dedicated hosting in a variety of major ways. As the number of hosted websites on a single server increases, the burden for each site will increase proportionally. One should make gaining possession of a powerful server a priority in order to be in a desirable position. The longer it will take to complete this task, the greater the anticipated demand on the Virtual Private Server. If it turns out that you are still utilizing an excessive number of processes, you can order extra memory at any moment. Regardless matter whether you are aware of this reality, it holds true. In order to avoid adverse shocks in the future, one must carefully consider a variety of aspects while picking a powerful processor.
Have you lost the ability to distinguish between the forest and individual trees? In addition, a variety of alternatives are shown to the user. Almost certainly a separate Linux-powered web server. Do you feel this is pertinent to you, or would you benefit more from something else? If you are unable to figure it out on your own, we will gladly assist you in selecting the best choice; this will ensure that you make a purchase that meets your requirements. We have extensive expertise working with a wide variety of different hosting techniques. After reviewing our website, please do not hesitate to contact us with any questions or issues you may have.