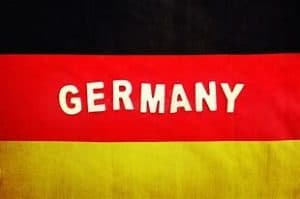 Cloud VPS HIGH CPU Germany Falkenstein
Dedicated vCPU Instances:
Maximum performance with dedicated vCPUs and Disk I/O
Ideal for CPU intensive applications like highly frequented web servers, video encoding, machine learning or research calculations.
HIGH vCPU 2, RAM 8 GB, HIGH I/O SSD 80 GB
CPU: 2 Core

RAM: 8 GB

Disk: 80 GB SSD

Network: 1 Gbps, Traffic 25 TB

IP: 1 x IPv4, 1 x IPv6
HIGH vCPU 4, RAM 16 GB, HIGH I/O SSD 160 GB
CPU: 4 Core

RAM: 16 GB

Disk: 160 GB SSD

Network: 1 Gbps, Traffic 25 TB

IP: 1 x IPv4 & 1 x IPv6
HIGH vCPU 8, RAM 32 GB, HIGH I/O SSD 240 GB
CPU: 8 Core

RAM: 32 GB

Disk: 240 GB SSD

Network: 1 Gbps, Traffic 25 TB

IP: 1 x IPv4 & 1 x IPv6
HIGH vCPU 16, RAM 64 GB, HIGH I/O SSD 360 GB
CPU: 16 Core

RAM: 64 GB

Disk: 360 GB SSD

Network: 1 Gbps, Traffic 25 TB

IP: 1 x IPv4 & 1 x IPv6
HIGH vCPU 32, RAM 128 GB, HIGH I/O SSD 600 GB
CPU: 32 Core

RAM: 128 GB

Disk: 600 GB SSD

Network: 1 Gbps, Traffic 25 TB

IP: 1 x IPv4 & 1 x IPv6
HIGH vCPU 48, RAM 192 GB, HIGH I/O SSD 960 GB
CPU: 48 Core

RAM: 192 GB

Disk: 960 GB SSD

Network: 1 Gbps, Traffic 25 TB

IP: 1 x IPv4 & 1 x IPv6
Cloud VPS HIGH CPU Germany Falkenstein: Your own server environment
VPS is an acronym that is commonly used to refer to virtual private servers. The dedicated web server has been sectioned off into a few different protected zones for further security. This is made feasible through a collection of methods known collectively as virtualization, which together make this possibility a reality. The privileges that are granted to you when you purchase a Virtual Private Server (VPS) package are identical to the rights that are granted when you own your very own physical server. You have the power to modify the operating system so that it works better for you and your specific needs. The level of flexibility that can be achieved in this manner is unsurpassed, and the efficient running of any and all types of software and services may be ensured. This is a wonderful solution to a problem that a lot of companies are now dealing with. A storage medium that is referred to as a "solid state drive" is one that is noticeably speedier than its predecessor, the classic hard disk. It is absolutely necessary, in order to provide a high-quality experience for users, that the website be simple to navigate.
Do you oversee the management of more than one blog at a time? At this stage, the power of the web server really begins to show through in a significant way. At this particular moment, the machine is functioning at the highest level of its capability. Shared hosting, on the other hand, requires you to pay a recurrent price for each additional website that you host on the server. This fee is calculated on a per-month basis. This differs significantly from dedicated hosting in a number of important ways. The workload for each of the websites that are housed on a single server will increase proportionately as the number of websites that are hosted on the server increases. One should make it a goal to achieve control over a powerful server so that they can be in a desirable position. The larger the load that is expected to be handled by the Virtual Private Server, the longer it will take to finish this process. If it turns out that you are still using an excessive number of processes, you have the opportunity to continually order additional memory at any time. This is the case regardless of whether or not you are aware of this fact. When selecting a strong processor, one must give careful thought to a number of factors in order to protect themselves against unfavorable surprises in the future.
Lost your ability to differentiate between the forest and the individual trees? In addition to this, a wide variety of options are shown to the user. Almost probably an independent web server that is powered by Linux. Do you feel that this is relevant to you, or do you feel that you would benefit more from something else? In the event that you are unable to figure it out on your own, we will be pleased to assist you in making the ideal pick; this will ensure that you make a purchase that satisfies your needs. We have a significant amount of experience working with a wide range of different hosting techniques. Take a look at our website and don't hesitate to get in touch with any inquiries or concerns that you might have after doing so.