Cloud VPS High-CPU Hillsboro, Oregon USA
Dedicated vCPU Instances:
Maximum performance with dedicated vCPUs and Disk I/O
Ideal for CPU intensive applications like highly frequented web servers, video encoding, machine learning or research calculations.
The capabilities of our SSD Cloud VPS Hosting in Hillsboro, Oregon USA are truly remarkable. You are able to work consistently across all different software and platform types. Because 123thaihost provides dependable performance in a risk-free setting, you won't ever need to worry about whether or not your server is currently accessible to users. It is recommended to host the virtual private server in the nation from which the majority of site visitors originate in order to achieve the quickest possible load times. Due to the fact that our SSD Virtual Private Servers are located in Hillsboro, Oregon USA, that choice is available to you here. Because of this, we are able to ensure that your company will always have a Cloud Virtual Private Server available for use, regardless of where you choose to locate it.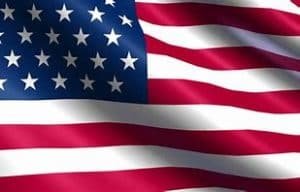 HIGH vCPU 2, RAM 8 GB, HIGH I/O SSD 80 GB
CPU: 2 Core

RAM: 8 GB

Disk: 80 GB SSD

Network: 1 Gbps, Traffic 25 TB

IP: 1 x IPv4, 1 x IPv6
HIGH vCPU 4, RAM 16 GB, HIGH I/O SSD 160 GB
CPU: 4 Core

RAM: 16 GB

Disk: 160 GB SSD

Network: 1 Gbps, Traffic 25 TB

IP: 1 x IPv4 & 1 x IPv6
HIGH vCPU 8, RAM 32 GB, HIGH I/O SSD 240 GB
CPU: 8 Core

RAM: 32 GB

Disk: 240 GB SSD

Network: 1 Gbps, Traffic 25 TB

IP: 1 x IPv4 & 1 x IPv6
HIGH vCPU 16, RAM 64 GB, HIGH I/O SSD 360 GB
CPU: 16 Core

RAM: 64 GB

Disk: 360 GB SSD

Network: 1 Gbps, Traffic 25 TB

IP: 1 x IPv4 & 1 x IPv6
HIGH vCPU 32, RAM 128 GB, HIGH I/O SSD 600 GB
CPU: 32 Core

RAM: 128 GB

Disk: 600 GB SSD

Network: 1 Gbps, Traffic 25 TB

IP: 1 x IPv4 & 1 x IPv6
HIGH vCPU 48, RAM 192 GB, HIGH I/O SSD 960 GB
CPU: 48 Core

RAM: 192 GB

Disk: 960 GB SSD

Network: 1 Gbps, Traffic 25 TB

IP: 1 x IPv4 & 1 x IPv6
SSD Cloud VPS Hosting Hillsboro, Oregon USA: your own server environment
How exactly does Cloud VPS Hosting in Hillsboro, Oregon, United States of America function?
The phrase "Virtual Private Server" is frequently abbreviated as "VPS," which stands for "virtual private server." The dedicated web server has been sectioned off into a number of different secure environments for user privacy. This objective can be accomplished through the application of techniques that are together referred to as virtualization. Every privilege that comes with the use of a physical server is also included in the use of a cloud virtual private server. It is possible for you to customize the operating system so that it satisfies your needs, make adjustments to the configurations, install the applications that you want, and so on. In this manner, the possibilities are practically unbounded, and the efficient operation of any and all types of software and services may be ensured. This is a fantastic response that can be used for a variety of different types of companies. When compared to its predecessor, the "Hard Disk Drive," a storage medium known as a "Solid State Disk" offers a marked improvement in terms of its overall speed. It is absolutely necessary, in order to provide a high-quality experience for users, that the website be simple to navigate.
When compared to other times, is this the best time to convert to SSD Cloud VPS Hosting?
Do you oversee the management of more than one blog at a time? To put it another way, this is where the power of the solid-state drive virtual private server (SSD VPS) web server comes into play. To put it another way, this is the very reason why the machine is capable of doing what it does. This is a huge improvement over shared hosting, in which you are compelled to pay a set amount on a recurring basis for each additional website you host. In shared hosting, you can only host one website at a time. The greater the number of websites that are hosted on a certain VPS server, the greater the demand placed on the server's available resources. It would be more than perfect to have the capacity to operate a powerful SSD VPS hosting environment. It will take a longer amount of time to finish this operation the more work that is put on the virtual private server. If it turns out that you are still using an excessive number of resources, you always have the option to order extra clockspeed whenever you want. This is true even if it comes out that you are not using an excessive amount of resources. To avoid unpleasant surprises further down the road, it is in everyone's best interest to go with a powerful processor. This will ensure that there are no surprises at all.
We can help you!
Lost your ability to differentiate between the forest and the individual trees? There is a wide variety of selections available to select from. Is a Linux virtual private server (VPS) the optimal answer to your problems, or would another option, such as a dedicated server, be more suitable in this case? In the event that you are unable to figure it out on your own, we will be pleased to assist you in making the ideal option; this will ensure that you make a fantastic acquisition. Over the course of a significant amount of time, we have gained experience with a broad range of hosting approaches. Take a look at our website; we are available to help in any way that we can.