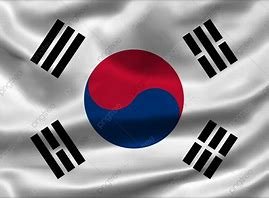 Cloud VPS Seoul Korea
Cloud VPS Busan Cores 1, RAM 512 MB, SSD 20 GB
CPU: 1 Core

RAM: 512 MB

Disk: 20 GB SSD

Pay 3 months, get 1% discount
Pay 6 months, get 2% discount
Pay 12 months, get 4% discount
Pay 24 months, get 6% discount

Network: 60 Mbit/s, 600GB traffic

IP: 1 x IPv4
Cloud VPS Seoul Cores 1, RAM 1 GB, SSD 30 GB
CPU: 1 Core

RAM: 1 GB

Disk: 30 GB SSD

Pay 3 months, get 1% discount
Pay 6 months, get 2% discount
Pay 12 months, get 4% discount
Pay 24 months, get 6% discount

Network: 60 Mbit/s, 600GB Traffic

IP: 1 x IPv4
Cloud VPS Incheon Cores 2, RAM 2 GB, SSD 50 GB
CPU: 2 Core

RAM: 2 GB

Disk: 50 GB SSD

Pay 3 months, get 1% discount
Pay 6 months, get 2% discount
Pay 12 months, get 4% discount
Pay 24 months, get 6% discount

Network: 60 Mbit/s, 600 GB Traffic

IP: 1 x IPv4
Cloud VPS Daegu Cores 2, RAM 4 GB, SSD 75GB
CPU: 2 Core

RAM: 4 GB

Disk: 75 GB SSD

Pay 3 months, get 1% discount
Pay 6 months, get 2% discount
Pay 12 months, get 4% discount
Pay 24 months, get 6% discount

Network: 120 Mbit/s, Traffic 1200 GB

IP: 1 x IPv4
Cloud VPS Daejeon Cores 4, RAM 4 GB, SSD 75 GB
CPU: 4 Core

RAM: 4 GB

Disk: 75 GB SSD

Pay 3 months, get 1% discount
Pay 6 months, get 2% discount
Pay 12 months, get 4% discount
Pay 24 months, get 6% discount

Network: 120 Mbit/s, Traffic 1200 GB

IP: 1 x IPv4
Cloud VPS Gwangju Cores 4, RAM 8 GB, SSD 100 GB
CPU: 4 Core

RAM: 8 GB

Disk: 100 GB SSD

Pay 3 months, get 1% discount
Pay 6 months, get 2% discount
Pay 12 months, get 4% discount
Pay 24 months, get 6% discount

Network: 120 Mbit/s, Traffic 1700 GB

IP: 1 x IPv4
Cloud VPS South Korea Cores 6, Ram 6 GB, SSD 200 GB
CPU: 6 Core

RAM: 6 GB

Disk: 200 GB SSD

Pay 3 months, get 1% discount
Pay 6 months, get 2% discount
Pay 12 months, get 4% discount
Pay 24 months, get 6% discount

Network: 120 Mbit/s, Traffic 1500GB

IP: 1 x IPv4
Cloud VPS South Korea Cores 6, Ram 8 GB, SSD 400 GB
CPU: 6 Core

RAM: 8 GB

Disk: 400 GB SSD

Pay 3 months, get 1% discount
Pay 6 months, get 2% discount
Pay 12 months, get 4% discount
Pay 24 months, get 6% discount

Network: 120 Mbit/s, Traffic 1500GB

IP: 1 x IPv4
Cloud VPS South Korea Cores 7, Ram 16 GB, SSD 400 GB
CPU: 7 Core

RAM: 16 GB

Disk: 400 GB SSD

Pay 3 months, get 1% discount
Pay 6 months, get 2% discount
Pay 12 months, get 4% discount
Pay 24 months, get 6% discount

Network: 120 Mbit/s, traffic 2000GB

IP: 1 x IPv4
Cloud VPS Seoul Korea: Your own server environment
Cloud VPS Korea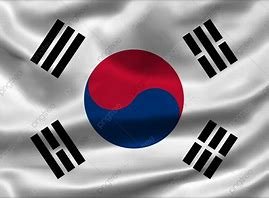 **123thaihost and Cloud VPS in Seoul, Korea: Bringing Digital Power to Your Fingertips**
In today's digitally dominated environment, selecting the right hosting service for your website or online business is crucial. One needs a platform that is not only robust and reliable but also offers flexibility and top-tier security. With so many options available in the market, choosing the best can be a daunting task. Enter 123thaihost.com, a leading name in the hosting industry, and its collaboration with Cloud VPS in Seoul, Korea, setting a new standard in the digital hosting arena.
**The Pioneering Spirit of 123thaihost**
123thaihost.com has always been at the forefront of providing top-notch hosting solutions. It's not just another hosting provider in the crowded digital market; it is a brand that has consistently focused on delivering quality, innovation, and unmatched customer service. Over the years, 123thaihost has garnered an enviable reputation for its commitment to ensuring that websites and online businesses stay up and running smoothly.
Key strengths of 123thaihost include:
– **Reliability**: With high uptimes and resilient infrastructure, clients can trust their online presence will be uninterrupted.
– **Customer Service**: A responsive and knowledgeable team is always at your service to address concerns and provide solutions.
– **Innovation**: 123thaihost consistently invests in the latest technologies to ensure that clients have access to the best tools and services.
**Why Cloud VPS in Seoul, Korea?**
When it comes to global digital hubs, Seoul, Korea, stands out as a leading city. The country's commitment to technology, combined with a robust infrastructure, makes it an ideal place for hosting services.
Choosing a Virtual Private Server (VPS) for your hosting needs brings forth several advantages:
1. **Performance**: Cloud VPS ensures that your website or application runs on dedicated resources, which means no sharing of RAM, CPU, or any other resources. This means faster load times and smoother user experiences.
2. **Flexibility**: Easily scale up or down based on your requirements. As your business grows, your VPS can grow with it.
3. **Security**: One of the major concerns for any online business is data security. With Cloud VPS in Seoul, your data is safeguarded by state-of-the-art security measures. Regular backups, robust firewalls, and stringent access controls keep your digital assets safe and secure.
4. **Cost-Effective**: While offering all these advantages, VPS solutions in Seoul are surprisingly affordable. This ensures you get maximum value for your investment.
**Collaboration That Powers Your Business**
The collaboration between 123thaihost.com and Cloud VPS in Seoul, Korea, is more than just a partnership. It's a fusion of two stalwarts in the digital hosting realm, aiming to offer unparalleled services to clients worldwide.
With the digital landscape evolving at breakneck speed, this collaboration ensures that clients always have access to the latest technologies and tools. Whether you're a startup looking to make a mark or an established enterprise aiming to expand its digital footprint, this collaboration promises to be the wind beneath your wings.
**In Conclusion**
In the vast sea of hosting services, 123thaihost.com stands out as a beacon of reliability, excellence, and innovation. Its partnership with Cloud VPS in Seoul, Korea, is a testament to its commitment to offering nothing but the best to its clients.
For businesses looking to set themselves apart in the digital realm, this collaboration offers an enticing proposition. With superior performance, rock-solid security, and the assurance of consistent uptime, the union of 123thaihost and Cloud VPS in Seoul is the go-to choice for all your hosting needs.
So, gear up to harness the combined power of these industry giants and propel your online business to new heights. After all, in the digital age, your hosting choice can be the difference between success and mediocrity. Choose wisely; choose 123thaihost and Cloud VPS in Seoul, Korea.