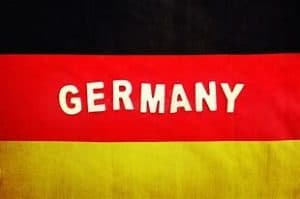 Cloud VPS Nuremberg Germany
vCPU 1, Ram 2 GB, SSD 20 GB
vCPU 1, Ram 2 GB, SSD 20 GB

Pay 3 months, get 1% discount
Pay 6 months, get 2% discount
Pay 12 months, get 4% discount
Pay 24 months, get 6% discount

Network 1 Gbps, Traffic 25 TB

OS Linux Only

1 IPv4 + IPv6

Setup €3.50
vCPU 2, Ram 2 GB, SSD 40 GB
vCPU 2, Ram 2 GB, SSD 40 GB

Pay 3 months, get 1% discount
Pay 6 months, get 2% discount
Pay 12 months, get 4% discount
Pay 24 months, get 6% discount

Network 1 Gbps, Traffic 25 TB

OS Linux Only

1 IPv4 + IPv6

Setup €3.50
vCPU 2, Ram 4 GB, SSD 40 GB
vCPU 2, Ram 4 GB, SSD 40 GB

Pay 3 months, get 1% discount
Pay 6 months, get 2% discount
Pay 12 months, get 4% discount
Pay 24 months, get 6% discount

Network 1 Gbps, Traffic 25 TB

OS Linux Only

1 IPv4 + IPv6

Setup €3.50
vCPU 3, Ram 4 GB, SSD 80 GB
vCPU 3, Ram 4 GB, SSD 80 GB

Pay 3 months, get 1% discount
Pay 6 months, get 2% discount
Pay 12 months, get 4% discount
Pay 24 months, get 6% discount

Network 1 Gbps, Traffic 25 TB

OS Linux Only

1 IPv4 + IPv6

Setup €3.50
vCPU 2, Ram 8 GB, SSD 80 GB
vCPU 2, Ram 8 GB, SSD 80 GB

Pay 3 months, get 1% discount
Pay 6 months, get 2% discount
Pay 12 months, get 4% discount
Pay 24 months, get 6% discount

Network 1 Gbps, Traffic 25 TB

OS Linux Only

1 IPv4 + IPv6

Setup €3.50
vCPU 4, Ram 8 GB, SSD 160 GB
vCPU 4, Ram 8 GB, SSD 160 GB

Pay 3 months, get 1% discount
Pay 6 months, get 2% discount
Pay 12 months, get 4% discount
Pay 24 months, get 6% discount

Network 1 Gbps, Traffic 25 TB

OS Linux Only

1 IPv4 + IPv6

Setup €3.50
vCPU 4, Ram 16 GB, SSD 160 GB
vCPU 4, Ram 16 GB, SSD 160 GB

Pay 3 months, get 1% discount
Pay 6 months, get 2% discount
Pay 12 months, get 4% discount
Pay 24 months, get 6% discount

Network 1 Gbps, Traffic 25 TB

OS Linux Only

1 IPv4 + IPv6

Setup €3.50
vCPU 8, Ram 16 GB, SSD 240 GB
vCPU 8, Ram 16 GB, SSD 240 GB

Pay 3 months, get 1% discount
Pay 6 months, get 2% discount
Pay 12 months, get 4% discount
Pay 24 months, get 6% discount

Network 1 Gbps, Traffic 25 TB

OS Linux Only

1 IPv4 + IPv6

Setup €3.50
vCPU 8, Ram 32 GB, SSD 240 GB
vCPU 8, Ram 32 GB, SSD 240 GB

Pay 3 months, get 1% discount
Pay 6 months, get 2% discount
Pay 12 months, get 4% discount
Pay 24 months, get 6% discount

Network 1 Gbps, Traffic 25 TB

OS Linux Only

1 IPv4 + IPv6

Setup €3.50
vCPU 16, Ram 32 GB, SSD 360 GB
vCPU 16, Ram 32 GB, SSD 360 GB

Pay 3 months, get 1% discount
Pay 6 months, get 2% discount
Pay 12 months, get 4% discount
Pay 24 months, get 6% discount

Network 1 Gbps, Traffic 25 TB

OS Linux Only

1 IPv4 + IPv6

Setup €3.50
Cloud VPS Germany Nuremberg: Your own server environment
VPS is the most prevalent abbreviation for "Virtual Private Server." The dedicated web server has been partitioned into multiple separate secure environments. This is made possible through a combination of technologies known collectively as virtualization. The permissions associated with a Virtual Private Server (VPS) package are equivalent to those associated with a real server. You are able to customize the operating system to meet your particular needs. In this manner, the level of adaptability is unparalleled, and the efficient operation of a vast array of software and services is always ensured. This is a brilliant answer to a problem that numerous businesses are now facing. The term "solid state drive" refers to a storage medium that is far faster than its predecessor, the conventional hard disk. It is essential for the quality of the overall user experience that the website be basic and easy to browse.
You are responsible for the operation of multiple blogs. At this point, the user begins to truly recognize the capabilities of the web server. Currently, the machine is functioning at its maximum capacity and reaching its full capacity. If you choose shared hosting, you will be forced to pay a recurring fee for each additional website you host on the server. Compared to dedicated hosting, this represents a significant difference. An increase in the number of websites hosted on a single server will result in an increase in the quantity of labor required for each website. A job that entails command over a potent server is one that should be actively pursued. Depending on the anticipated load on the Virtual Private Server, this operation will take longer to complete. If it turns out that you are still utilizing an excessive number of processes, you can order extra RAM at any time. To avoid unpleasant shocks in the future, when searching for a powerful processor, one must give careful consideration to a number of aspects.
Can no longer differentiate between the forest and the trees? Additionally, there are other options available for selection. Almost certainly a Linux-based web server functioning independently. Does this apply to you, or do you feel that you would be better served by another option? If you are unable to choose the best option on your own, we would gladly assist you; this will ensure that you make a purchase that meets your requirements. We have a great deal of experience with a vast array of hosting operations for a variety of events. If you have any questions, please let us know and we will try our best to respond.