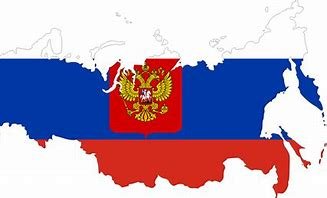 Cloud VPS Servers Samara
VPS Samara Russia vCPU: 1x | RAM: 512MB | Disk: 20GB SSD
CPU: 1 Core

RAM: 512 MB

Disk: 20 GB SSD

Network: 1 Gbps, Bandwidth Unmetered

IP: 1 x IPv4 & 1 x IPv6
VPS Samara Russia vCPU: 1x | RAM: 1GB | Disk: 30GB SSD
CPU: 1 Core

RAM: 1 GB

Disk: 30 GB SSD

Network: 1 Gbps, Bandwidth Unmetered

IP: 1 x IPv4
VPS Samara Russia vCPU: 2x | RAM: 2GB | Disk: 50GB SSD
CPU: 2 Core

RAM: 2 GB

Disk: 50 GB SSD

Network: 1 Gbps, Bandwidth Unmetered/TB

IP: 1 x IPv4 & 0 x IPv6
VPS Samara Russia vCPU: 2x | RAM: 4GB | Disk: 100GB SSD
CPU: 2 Core

RAM: 4 GB

Disk: 100 GB SSD

Network: 1 Gbps, Bandwidth Unmetered

IP: 1 x IPv4
VPS Samara Russia HIGH-CPU vCPU: 4x | RAM: 4GB | Disk: 100GB SSD
CPU: 4 Core

RAM: 4 GB

Disk: 100 GB SSD

Network: 1 Gbps, Bandwidth Unmetered

IP: 1 x IPv4 & 1 x IPv6
VPS Samara Russia vCPU: 2x | RAM: 8GB | Disk: 200GB SSD
CPU: 2 Core

RAM: 8 GB

Disk: 200 GB SSD

Network: 1 Gbps, Bandwidth Unmetered

IP: 1 x IPv4
VPS Samara Russia HIGH-CPU vCPU: 4x | RAM: 8GB | Disk: 200GB SSD
CPU: 4 Core

RAM: 8 GB

Disk: 200 GB SSD

Network: 1 Gbps, Bandwidth Unmetered

IP: 1 x IPv4, 1 x IPv6
VPS Samara Russia HIGH-CPU vCPU: 6x | RAM: 6GB | Disk: 200GB SSD
CPU: 6 Core

RAM: 6 GB

Disk: 200 GB SSD

Network: 1 Gbps, Bandwidth Unmetered

IP: 1 x IPv4 & 1 x IPv6
VPS Samara Russia vCPU: 7x | RAM: 16GB | Disk: 400GB SSD
CPU: 7 Core

RAM: 16 GB

Disk: 400 GB SSD

Network: 1 Gbps, Bandwidth Unmetered

IP: 1 x IPv4
VPS Samara Russia HIGH-CPU vCPU: 6x | RAM: 8GB | Disk: 400GB SSD
CPU: 6 Core

RAM: 8 GB

Disk: 400 GB SSD

Network: 1 Gbps, Bandwidth Unmetered

IP: 1 x IPv4
VPS Samara Russia HIGH-CPU vCPU: 8x | RAM: 16GB | Disk: 400GB SSD
CPU: 8 Core

RAM: 16 GB

Disk: 400 GB SSD

Network: 1 Gbps, Bandwidth Unmetered

IP: 1 x IPv4 & 1 x IPv6
VPS Samara Russia vCPU: 8x | RAM: 32GB | Disk: 600GB SSD
CPU: 8 Core

RAM: 32 GB

Disk: 600 GB SSD

Network: 1 Gbps, Bandwidth Unmetered

IP: 1 x IPv4
Cloud VPS Servers Johannesburg South Africa
When we refer to a server as being a "Virtual Private Server," we are referring to the fact that it functions within a virtual environment. Every single server that is part of the network that the dedicated webserver uses has its very own firewall to protect it. These are referred to as "virtualization technologies," and the term "virtualization technologies" denotes the instruments that make this possible. You may be able to acquire SSD VPS hosting in Mumbai, India, which comes with all of the advantages of a dedicated server. It's possible that the besturings system is based on your own personal preferences. It is necessary to have complete adaptability, including the execution of all different kinds of programs and subsystems without any errors. That is an excellent choice for growing companies to consider. Solid State Drives, also known as SSDs, are superior than traditional hard disk drives in terms of both speed and reliability. A user-friendly website must have straightforward navigation in order to provide a positive experience for users.
The Numerous Advantages Provided by Hosting a Virtual Private Server (VPS) in the Cloud
Your own personal service environment can be created with the help of a virtual private server (VPS), which gives you the ability to host your own website, store your own data, and even create regular backups. Is one of your top priorities to improve the functionality of your server? Using a virtual private server (VPS) is the most efficient way to transition from using a shared server to using a dedicated server.
Maintain command of your own personal virtual private network (VPS). You are free to use the DirectAdmin control panel, which supports CentOS 6.x, Apache 2.x, PHP 5.x, MySQL 5.x, and the mail server. This control panel is included with your free license. You are able to administer every facet of the server thanks to the incorporation of a web-based interface. How are previous versions of the program removed, and how are newer versions installed, while at the same time newer versions of the software are added? You are capable of accomplishing the task on your own if you put your mind to it.
There are no issues with the server's connectivity to other servers. By providing each user with their own dedicated workstations, hard drives, and data storage, virtual private servers (VPSs) are able to separate each user from the resources that are shared by other users. You have given me your word that every piece of software will be examined on your very own server-based computer system. Each server has its own set of features and capabilities, as well as its own set of error reports and address rings.
I was wondering if you could record your own mediums if you wanted to. moeiteloze maar effectieve schaalbaarschaalbaarschaalbaarschaalbaarschaalbaarschaalbaarschaalbaarschaalbaarschaalbaarschaalbaarschaalbaarschaalbaarschaalbaarschaalbaarschaal Installing a straightforward upgrade on your computer will allow you to take benefit of this beneficial capability. As a result, a Cloud VPS is an excellent choice for expanding your business alongside you.
We utilize a lot of server sites located all over the world in order to keep our costs down. Due to the fact that this is the case, we are able to provide Cloud VPS hosting at rates that are far more reasonable.
To what degree of accuracy does it need to be?
Do you maintain more than one weblog? The performance of a webserver hosted on a Cloud VPS is significantly boosted as a result. Activating the machine at this point is absolutely necessary. Dedicated web hosting, as opposed to shared web hosting, where each additional site you host results in a small additional charge, enables you to host an unlimited number of websites at no additional expense. There is a proportional relationship between the number of blogs that are hosted on a particular server and the number of times that server experiences an outage. It is not sufficient to rely solely on trust to verify that your data are being managed by a trustworthy server. It will take more time for the virtual private servers (VPSs) to converge on a single objective as more of them are spun up for a certain task. If it appears that the zoekopdracht has caused a large number of processes to begin operating, you have the ability to make a request for additional time at any point. If making the decision to utilize a processor in the past did not result in any unfavorable consequences, then it is in your best interest to select a good one.
Let us assist you out!
Is it possible that the bos cannot be distinguished from the bomen at this point? You have a selection of alternatives from which to pick. Is it adequate to use a virtual private server (VPS) with a solid-state disk rather than a dedicated webserver, or is there a requirement for something greater (and more dependable)? If you are unable to figure it out on your own, we are more than delighted to assist you in making the most appropriate decision so that you can proceed with self-assurance. Since we've been in the hosting business for some time, we've racked up a significant amount of experience across a variety of different platforms. Explore what we can provide for you, and don't hesitate to ask questions if anything isn't clear.