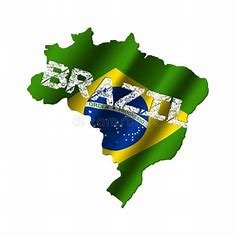 Cloud VPS Servers Fortaleza ,Brazil
VPS Server Fortaleza Brazil CPU 1, Ram 512MB, SSD 20GB
CPU: 1 Core

RAM: 512MB

Disk: 20GB SSD

Pay 3 months, get 1% discount
Pay 6 months, get 2% discount
Pay 12 months, get 4% discount
Pay 24 months, get 6% discount

Network: 200Mbit/s, traffic unlimited

IP: 1 x IPv4
VPS Server Fortaleza Brazil CPU 1, Ram 1GB, SSD 30GB
CPU: 1 Core

RAM: 1 GB

Disk: 30 GB SSD

Pay 3 months, get 1% discount
Pay 6 months, get 2% discount
Pay 12 months, get 4% discount
Pay 24 months, get 6% discount

Network: 250Mbit/s, traffic unlimited

IP: 1 x IPv4
VPS Server Fortaleza Brazil CPU 2, Ram 2GB, SSD 50GB
CPU: 2 Core

RAM: 2 GB

Disk: 50 GB SSD

Pay 3 months, get 1% discount
Pay 6 months, get 2% discount
Pay 12 months, get 4% discount
Pay 24 months, get 6% discount

Network: 250Mbit/s, traffic unlimited

IP: 1 x IPv4
VPS Server Fortaleza Brazil CPU 2, Ram 4GB, SSD 100GB
CPU: 2 Core

RAM: 4 GB

Disk: 100 GB SSD

Pay 3 months, get 1% discount
Pay 6 months, get 2% discount
Pay 12 months, get 4% discount
Pay 24 months, get 6% discount

Network: 250Mbit/s, traffic unlimited

IP: 1 x IPv4
VPS Server Fortaleza Brazil HIGH-CPU 4, Ram 4GB, SSD 100GB
CPU: 4 Core

RAM: 4 GB

Disk: 100 GB SSD

Pay 3 months, get 1% discount
Pay 6 months, get 2% discount
Pay 12 months, get 4% discount
Pay 24 months, get 6% discount

Network: 250Mbit/s, traffic unlimited

IP: 1 x IPv4
VPS Server Fortaleza Brazil CPU 2, Ram 8GB, SSD 200GB
CPU: 2 Core

RAM: 8 GB

Disk: 200 GB SSD

Pay 3 months, get 1% discount
Pay 6 months, get 2% discount
Pay 12 months, get 4% discount
Pay 24 months, get 6% discount

Network: 250Mbit/s, traffic unlimited

IP: 1 x IPv4
VPS Server Fortaleza Brazil HIGH-CPU 4, Ram 8GB, SSD 200GB
CPU: 4 Core

RAM: 8 GB

Disk: 200 GB SSD

Pay 3 months, get 1% discount
Pay 6 months, get 2% discount
Pay 12 months, get 4% discount
Pay 24 months, get 6% discount

Network: 250Mbit/s, traffic unlimited

IP: 1 x IPv4
VPS Server Fortaleza Brazil HIGH-CPU 6, Ram 6GB, SSD 200GB
CPU: 6 Core

RAM: 6 GB

Disk: 200 GB SSD

Pay 3 months, get 1% discount
Pay 6 months, get 2% discount
Pay 12 months, get 4% discount
Pay 24 months, get 6% discount

Network: 250Mbit/s, traffic unlimited

IP: 1 x IPv4
VPS Server Fortaleza Brazil HIGH-CPU 6, Ram 8GB, SSD 400GB
CPU: 6 Core

RAM: 8 GB

Disk: 400 GB SSD

Pay 3 months, get 1% discount
Pay 6 months, get 2% discount
Pay 12 months, get 4% discount
Pay 24 months, get 6% discount

Network: 250Mbit/s, traffic unlimited

IP: 1 x IPv4
VPS Server Fortaleza Brazil CPU 7, Ram 16GB, SSD 400GB
CPU: 7 Core

RAM: 16 GB

Disk: 400 GB SSD

Pay 3 months, get 1% discount
Pay 6 months, get 2% discount
Pay 12 months, get 4% discount
Pay 24 months, get 6% discount

Network: 250Mbit/s, traffic unlimited

IP: 1 x IPv4
VPS Server Fortaleza Brazil CPU 8, Ram 32GB, SSD 600GB
CPU: 8 Core

RAM: 32 GB

Disk: 600 GB SSD

Pay 3 months, get 1% discount
Pay 6 months, get 2% discount
Pay 12 months, get 4% discount
Pay 24 months, get 6% discount

Network: 250Mbit/s, traffic unlimited

IP: 1 x IPv4
VPS Server Fortaleza Brazil HIGH-CPU 8, Ram 16GB, SSD 400GB
CPU: 8 Core

RAM: 16 GB

Disk: 400 GB SSD

Pay 3 months, get 1% discount
Pay 6 months, get 2% discount
Pay 12 months, get 4% discount
Pay 24 months, get 6% discount

Network: 250Mbit/s, traffic unlimited

IP: 1 x IPv4
Very High Performance Cloud VPS Servers Fortaleza, Brazil
Hosting VPS in Brazil
Even if maintaining a website requires a lot of work, it will be simpler if you have a dependable virtual private server (VPS). There are several advantages for website owners provided by VPS hosting, a powerful technology for consumers. This tutorial is for you if you've ever wondered what benefits virtualization technology might offer.
Additionally, there are other forms of hosting, including dedicated and shared options. Users frequently struggle to choose the hosting service that best suits their needs. The VPS is still in the lead for a few different reasons. Although it is a practical way to launch your website, buying virtual hosting is advised for a number of additional reasons.
Brazil hosting for Windows VPS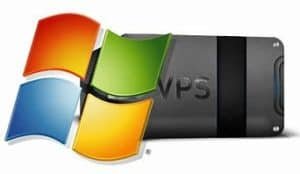 There are numerous extra security solutions available with VPS hosting. There won't be any issues brought on by the hosting's other domains. Enhancements are being made to monitoring, online payment options, and backup storage space.
Performance issues on your website wouldn't exist if there were speed issues. Thanks to the VPS hosting you have, your website will be able to handle more RAM while still responding to users promptly.
Online store owners can use the same piece of advice. Your page might experience some issues due to the increased traffic because of the shared hosting you are currently using. Therefore, the proper implementation of the VPS in Bulgaria is essential.
It follows that VPS hosting provides consumers with access to a wider range of features than Dedicated hosting, but at a lower overall cost.
Many inexperienced users are at a lost when it comes to choosing a VPS server because of the difficulty in finding a solution that meets the needs of the business. However, there is a crucial point to which you must pay attention. Make sure you are aware of if you need Bulgarian hosting for one or more VPS servers.
The choice is simple if you are using Windows as your operating system. You must choose an operating system (OS) that is suitable for the tasks and responsibilities related to hosting, though, in order for the Windows VPS Hosting Bulgaria to operate as intended.
Brazil Linux VPS Hosting
Novice customers frequently don't know which Linux VPS hosting Bulgaria to rent for their operating system. The cost of the operating system is low when compared to how important it is. Linux hosting will be your ideal choice if you're more at ease using it as an operating system.
You must set up a trustworthy technological backup system using rapid VPS hosting if you want your website to function without hiccups and errors. No matter where you are in the country, you can access the United Arab Emirates' content management system. In terms of the advantages and services it provides, there is no service that can match the Virtual Private Server. These are only a few advantages that can be gained: there is ample storage space, certain security, and limitless bandwidth.