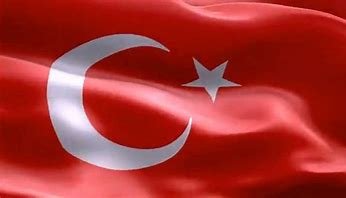 Cloud VPS Servers Istanbul Turkey
VPS Server Istanbul TR CPU 1, RAM 2 GB, SSD 50 GB
CPU: 1 Core

RAM: 2 GB

Disk: 50 GB SSD

Pay 3 months, get 1% discount
Pay 6 months, get 2% discount
Pay 12 months, get 4% discount
Pay 24 months, get 6% discount

Network: 1 Gbps, Traffic 2 TB

IP: 1 x IPv4
VPS Server Ankara TR CPU 2, RAM 4 GB, SSD 50 GB
CPU: 2 Core

RAM: 4 GB

Disk: 50 GB SSD

Pay 3 months, get 1% discount
Pay 6 months, get 2% discount
Pay 12 months, get 4% discount
Pay 24 months, get 6% discount

Network: 1 Gbps, Traffic 2 TB

IP: 1 x IPv4
VPS Server Izmir TR CPU 4, RAM 8 GB, SSD 50 GB
CPU: 4 Core

RAM: 8 GB

Disk: 50 GB SSD

Pay 3 months, get 1% discount
Pay 6 months, get 2% discount
Pay 12 months, get 4% discount
Pay 24 months, get 6% discount

Network: 1 Gbps, Traffic 3 TB

IP: 1 x IPv4
VPS Server Bursa TR CPU 8, RAM 16 GB, SSD 50 GB
CPU: 8 Core

RAM: 16 GB

Disk: 50 GB SSD

Pay 3 months, get 1% discount
Pay 6 months, get 2% discount
Pay 12 months, get 4% discount
Pay 24 months, get 6% discount

Network: 1 Gbps, 3 TB Traffic

IP: 1 x IPv4
VPS Server Adana TR CPU 16, RAM 32 GB, SSD 50 GB
CPU: 16 Core

RAM: 32 GB

Disk: 50 GB SSD

Pay 3 months, get 1% discount
Pay 6 months, get 2% discount
Pay 12 months, get 4% discount
Pay 24 months, get 6% discount

Network: 1 Gbps, Traffic 3 TB

IP: 1 x IPv4
Cloud VPS Servers Istanbul Turkey: your own server environment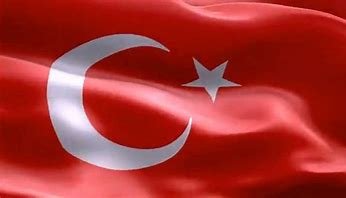 Cloud VPS Servers Istanbul Turkey
Are you seeking for a safe and secure location to put your documents on a server? Imagine using a VPS server in Korea that can provide you with exactly this kind of service. The acronym "VPS" refers to a "Virtual Private Server," which is a system that gives users access to their data from any location in the world. It makes it so that you can work on the server just as if you were working on your personal computer. The only real difference is that you won't have to worry about setting up your own server in order to achieve this. You will be using a server in Korea that has a very high level of security to guarantee that your files will always be safe and that backups will be created. By doing things in this manner, you can ensure that you can easily and swiftly work with a server without incurring the large costs associated with hosting your own server. A lot of work needs to be put into maintaining the VPS server, in addition to providing plenty of firewall security. When you do all of this yourself, it will cost you a significant amount of money. You won't have any need for any of that when you deal with an outside company that provides VPS servers.
VPS server for private use
Of course, VPS servers from WDMSH aren't only intriguing in and of itself; neither are companies. You can also use them privately to store data or make copies of programs and files. In this method, you can ensure that you always have a dependable backup stored somewhere that does not have any significant difficulties. Even if you back up your files on an internal or external hard drive, there is still a significant possibility that you will lose them at some point in the future. You could lose the data if the system crashes, or you could lose the disk itself and all of its contents. For this reason, keeping a copy of your backup on a server can be very convenient as well as secure. What else could you possibly require if your files are not only stored securely but also made conveniently available from anywhere in the world by means of a secure system? Because there are many different kinds of virtual private servers (VPS), you can always choose a VPS with a pricing and storage capacity that are ideal for you.