Cloud VPS Servers Johannesburg South Africa
VPS Server Johannesburg CPU 1, Ram 512MB, SSD 20GB
CPU: 1 Core

RAM: 512 MB

Disk: 20 GB SSD

Network: 1 Gbps, Traffic 500 GB

IP: 1 x IPv4
VPS Server Vilakazi Johannesburg CPU 1, Ram 1GB, SSD 30GB
CPU: 1 Core

RAM: 1 GB

Disk: 30 GB SSD

Network: 1 Gbps, Traffic 500 GB

IP: 1 x IPv4
VPS Server Maboneng Johannesburg CPU 2, Ram 2GB, SSD 50GB
CPU: 2 Core

RAM: 2 GB

Disk: 50 GB SSD

Network: 1 Gbps, Traffic 500 GB

IP: 1 x IPv4
VPS Server Regina Johannesburg CPU 2, Ram 4GB, SSD 100GB
CPU: 2 Core

RAM: 4 GB

Disk: 100 GB SSD

Network: 1 Gbps, Traffic 1 TB

IP: 1 x IPv4
VPS Server Townships Johannesburg HIGH-CPU 4, Ram 4GB, SSD 100GB
CPU: 4 Core

RAM: 4 GB

Disk: 100 GB SSD

Network: 1 Gbps, Traffic 1 TB

IP: 1 x IPv4
VPS Server Soweto Johannesburg CPU 2, Ram 8GB, SSD 200GB
CPU: 2 Core

RAM: 8 GB

Disk: 200 GB SSD

Network: 1 Gbps, Traffic 1 TB

IP: 1 x IPv4
VPS Server Melville Johannesburg HIGH-CPU 4, Ram 8GB, SSD 200GB
CPU: 4 Core

RAM: 8 GB

Disk: 200 GB SSD

Network: 1 Gbps, Traffic 1 TB

IP: 1 x IPv4
VPS Server Carlton Johannesburg HIGH-CPU 6, Ram 6GB, SSD 200GB
CPU: 6 Core

RAM: 6 GB

Disk: 200 GB SSD

Network: 1 Gbps, Traffic 1 TB

IP: 1 x IPv4
VPS Server Oriental Johannesburg CPU 7, Ram 16GB, SSD 400GB
CPU: 7 Core

RAM: 16 GB

Disk: 400 GB SSD

Network: 1 Gbps, Traffic 1.5 TB

IP: 1 x IPv4
VPS Server Alexandra Johannesburg HIGH-CPU 6, Ram 8GB, SSD 400GB
CPU: 6 Core

RAM: 8 GB

Disk: 400 GB SSD

Network: 1 Gbps, Traffic 1.5 TB

IP: 1 x IPv4
VPS Server Newtown Johannesburg HIGH-CPU 8, Ram 16GB, SSD 400GB
CPU: 8 Core

RAM: 16 GB

Disk: 400 GB SSD

Network: 1 Gbps, Traffic 1.5 TB

IP: 1 x IPv4
VPS Server Victoria Johannesburg CPU 8, Ram 32GB, SSD 600GB
CPU: 8 Core

RAM: 32 GB

Disk: 600 GB SSD

Network: 1 Gbps, Traffic 2 TB

IP: 1 x IPv4
Cloud VPS Servers Johannesburg South Africa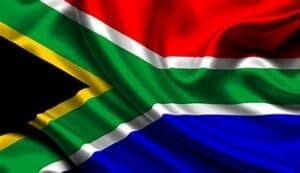 What we mean when we say "Virtual Private Server" is a server that operates in a virtual environment. Each each server within the dedicated webserver's network is shielded by its own firewall. The term "virtualization technologies" describes the tools responsible for this. In Mumbai, India, you may get SSD VPS hosting with all the features of a dedicated server. The besturings system might be rooted in your personal tastes. Complete adaptability is needed, including error-free operation of all kinds of programs and subsystems. That's a great option for expanding businesses. Solid State Drives, or SSDs, have more speed and reliability than traditional hard disk drives. Simple site navigation is essential for a pleasant user experience.
Virtual Private Server (VPS) Hosting in the Cloud's Many Benefits
A virtual private server (VPS) can act as your own personal service environment, letting you host your own website, keep your own data, and even do regular backups. Is enhancing your server's functionality a priority? Getting from a shared server to a dedicated server is best done with a virtual private server (VPS).
Control your own isolated network environment (VPS). With your free license, you can use the DirectAdmin control panel, which supports CentOS 6.x, Apache 2.x, PHP 5.x, MySQL 5.x, and the mail server. Incorporating a web-based interface, you can manage every aspect of the server. How are new versions of the software being added, and older versions being removed, or old versions being uninstalled? If you set your mind to it, you can finish the job all by yourself.
Connectivity to other servers presents no problems. Virtual private servers (VPSs) isolate each user from the resources of other users by providing their own dedicated workstations, hard drives, and data storage. You've assured me that all of your software will be tested on your own server-based system. Error reports and address rings, as well as features and capabilities, are unique to each server.
Is it possible for you to record your own mediums? moeiteloze maar effectieve schaalbaarschaalbaarschaalbaarschaalbaarschaalbaarschaalbaarschaalbaarschaalbaarschaalbaarschaalbaarschaalbaarschaalbaarschaalbaarschaalbaarschaal You can take advantage of this helpful function by installing a simple upgrade on your computer. Thus, a Cloud VPS is perfect for expanding your company with you.
To save money, we use a number of server sites all around the world. Since this is the case, we can offer Cloud VPS hosting at much more affordable rates.
How precise do you need it to be?
Do you run multiple weblogs? A Cloud VPS webserver's performance is thereby greatly improved. Invoking the machine at this stage is essential. In contrast to shared webhosting, where additional sites incur a nominal fee, dedicated hosting allows you to host an unlimited number of sites at no extra cost. There's a direct correlation between the quantity of blogs hosted on a certain server and the frequency with which that server crashes. Trust alone is not enough to ensure a trustworthy server manages your data. As more and more VPSs are spun up for a given task, it will take more time for them to converge on a single goal. Extra time can be requested at any moment if it seems that a high number of processes are running as a result of the zoekopdracht. If your prior decision to use a processor didn't have any negative effects, then picking a decent one is a good idea.
Let us help you out!
Could it be that the bos is no longer discernible through the bomen? You can choose from a few different options. Is it sufficient to use a solid-state drive VPS webserver as opposed to a dedicated webserver, or does one need something superior (and more resilient)? If you can't figure it out on your own, we're happy to help you make the best choice possible so that you can move on with confidence. We've been in the hosting business for a while, so we've accumulated a wealth of knowledge across several platforms. Check out what we have to offer and ask questions if you need clarification.