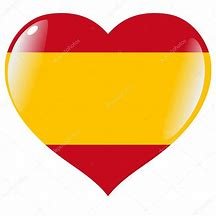 Cloud VPS Servers Madrid Spain
VPS Server Madrid ES CPU 1 Core, RAM 2GB, SSD 20GB
CPU 1 Core

RAM 2GB

SSD 20GB

Pay 3 months, get 1% discount
Pay 6 months, get 2% discount
Pay 12 months, get 4% discount
Pay 24 months, get 6% discount

IP: 1 x IPv4

Network: 100 Mbps, Traffic unlimited
VPS Server Barcelona ES CPU 2 Core, RAM 4GB, SSD 40GB
CPU 2 Core

RAM 4GB

SSD 40GB

Pay 3 months, get 1% discount
Pay 6 months, get 2% discount
Pay 12 months, get 4% discount
Pay 24 months, get 6% discount

IP: 1 x IPv4

Network: 150 Mbps, Traffic unlimited
VPS Server Seville ES CPU 4 Core, RAM 8GB, SSD 80GB
CPU 4 Core

RAM 8GB

SSD 80GB

Pay 3 months, get 1% discount
Pay 6 months, get 2% discount
Pay 12 months, get 4% discount
Pay 24 months, get 6% discount

IP: 1 x IPv4

Network: 150 Mbps, Traffic unlimited
VPS Server Bilbao ES CPU 6 Core, RAM 12GB, SSD 120GB
CPU 6 Core

RAM 12GB

SSD 120GB

Pay 3 months, get 1% discount
Pay 6 months, get 2% discount
Pay 12 months, get 4% discount
Pay 24 months, get 6% discount

IP: 1 x IPv4

Network: 150 Mbps, Traffic unlimited
VPS Server Valencia ES CPU 8 Core, RAM 16GB, SSD 160GB
CPU 8 Core

RAM 16GB

SSD 160GB

Pay 3 months, get 1% discount
Pay 6 months, get 2% discount
Pay 12 months, get 4% discount
Pay 24 months, get 6% discount

IP: 1 x IPv4

Network: 150 Mbps, Traffic unlimited
Cloud VPS Servers Madrid Spain: your own server environment
Cloud VPS Servers Madrid Spain by 123thaihost.com**
In the digital era, the demands of businesses and their online operations are growing at an exponential rate. Every second, websites handle countless transactions, user interactions, and data transfers. The bedrock of this bustling online marketplace? Robust, reliable, and dynamic server solutions.
At 123thaihost.com, we are proud to introduce our state-of-the-art Cloud VPS Servers, strategically located in Madrid, Spain. Designed to address the unique requirements of a diverse clientele, our servers are much more than just virtual spaces – they are catalysts for growth, innovation, and sustainability.
**Why Madrid, Spain?**
Madrid is not just the heart of Spain; it's rapidly emerging as one of Europe's vital hubs for technology and digital enterprise. The city's strategic location in the continent, coupled with its forward-thinking infrastructure, makes it an ideal choice for server solutions that prioritize speed, reliability, and accessibility.
Spain's data protection regulations align with GDPR guidelines, ensuring that your data is treated with the utmost respect and security. By hosting in Madrid, businesses benefit from the synergy of state-of-the-art technology infrastructure and world-class legal safeguards.
**The 123thaihost.com Advantage**
*1. Ultra-Reliable Performance:* Our Cloud VPS servers are built on cutting-edge hardware and optimized software stacks, guaranteeing unparalleled performance. Say goodbye to lag, server downtimes, or sluggish load times. Your digital operations will run smoother and faster than ever before.
*2. Scalability on the Go:* Businesses evolve, and so do their digital needs. With our Cloud VPS Servers, you can easily scale up or down, ensuring you have just the right resources for your current requirements without overspending.
*3. Maximum Security:* In today's volatile digital landscape, security cannot be an afterthought. Our servers are fortified with advanced security protocols and 24/7 monitoring. Whether it's DDoS protection or end-to-end encryption, rest assured that your data and operations are safe with us.
*4. Round-the-Clock Support:* Our expert support team, fluent in both technical jargon and customer care, is available 24/7. Whether you have a question, concern, or need assistance, we're here to ensure your online operations are always at their peak.
*5. Customizable Solutions:* No two businesses are the same, and neither are their digital needs. Our Cloud VPS solutions can be tailored to match your unique requirements, from specific software installations to unique hardware configurations.
**Harness the Power of the Cloud**
Cloud computing is revolutionizing the way businesses operate online. By leveraging the Cloud's power, businesses can achieve better resource management, instant scalability, and increased cost-efficiency.
At 123thaihost.com, we understand the intricacies of the Cloud and have poured this knowledge into our Cloud VPS Servers. By choosing our solutions, you're not just getting a virtual space; you're gaining a partner committed to propelling your online ambitions to greater heights.
**A Green Commitment**
We recognize the environmental footprint of digital operations. That's why our servers in Madrid, Spain, are powered by sustainable energy sources. When you partner with us, you're not just ensuring a robust online presence for your business but also contributing to a greener planet.
**For Whom Is It Ideal?**
From e-commerce giants to budding startups, bloggers to developers, our Cloud VPS Servers cater to a wide spectrum of needs. Whether you're handling millions of transactions a day or showcasing your latest blog post, our servers ensure you have the resources to do it with flair.
**In Conclusion**
123thaihost.com's Cloud VPS Servers in Madrid, Spain, are more than just virtual spaces; they are the future of digital operations. With unmatched performance, security, and support, we're here to ensure that your online ventures soar to new heights.
Join us, and experience the next generation of hosting solutions. Your digital future awaits. Welcome to 123thaihost.com's Cloud VPS Servers in Madrid, Spain.