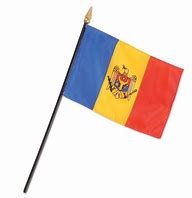 Cloud VPS Servers Moldova
VPS Server Chisinau MD Cores 1, Ram 1 GB, NVMe 25 GB
CPU: 1 Core

RAM: 1 GB

Disk: 25 GB NVMe

Network: 100 Mbps, Traffic Unlimited

IP: 1 x IPv4

Pay 3 months, get 1% discount
Pay 6 months, get 2% discount
Pay 12 months, get 4% discount
Pay 24 months, get 6% discount
VPS Server Saharna MD Cores 2, Ram 2 GB, NVMe 40 GB
CPU: 2 Core

RAM: 2 GB

Disk: 40 GB NVMe

Network: 150 Mbps, Traffic Unlimited

IP: 1 x IPv4

Pay 3 months, get 1% discount
Pay 6 months, get 2% discount
Pay 12 months, get 4% discount
Pay 24 months, get 6% discount
VPS Server Comrat MD Cores 2, Ram 4 GB, NVMe 60 GB
CPU: 2 Core

RAM: 4 GB

Disk: 60 GB NVMe

Network: 200 Mbps, Traffic Unlimited

IP: 1 x IPv4

Pay 3 months, get 1% discount
Pay 6 months, get 2% discount
Pay 12 months, get 4% discount
Pay 24 months, get 6% discount
VPS Server Tiraspol MD Cores 4, Ram 6 GB, NVMe 70 GB
CPU: 4 Core

RAM: 6 GB

Disk: 70 GB NVMe

Network: 250 Gbps, Bandwidth Unlimited

IP: 1 x IPv4

Pay 3 months, get 1% discount
Pay 6 months, get 2% discount
Pay 12 months, get 4% discount
Pay 24 months, get 6% discount
VPS Server Balti MD Cores 4, Ram 8 GB, NVMe 90 GB
CPU: 4 Core

RAM: 8 GB

Disk: 90 GB NVMe

Network: 300 Mbps, Traffic Unlimited

IP: 1 x IPv4

Pay 3 months, get 1% discount
Pay 6 months, get 2% discount
Pay 12 months, get 4% discount
Pay 24 months, get 6% discount
VPS Server Balti MD Cores 6, Ram 10 GB, NVMe 100 GB
CPU: 6 Core

RAM: 10 GB

Disk: 100 GB NVMe

Network: 350 Mbps, Traffic Unlimited

IP: 1 x IPv4

Pay 3 months, get 1% discount
Pay 6 months, get 2% discount
Pay 12 months, get 4% discount
Pay 24 months, get 6% discount
VPS Server Gagauzia MD Cores 8, Ram 12 GB, NVMe 150 GB
CPU: 8 Core

RAM: 12 GB

Disk: 150 GB NVMe

Network: 400 Mbps, Bandwidth Unlimited

IP: 1 x IPv4

Pay 3 months, get 1% discount
Pay 6 months, get 2% discount
Pay 12 months, get 4% discount
Pay 24 months, get 6% discount
VPS Server Orhei MD Cores 10, Ram 14 GB, NVMe 170 GB
CPU: 10 Core

RAM: 14 GB

Disk: 170 GB NVMe

Network: 450 Mbps, Bandwidth Unlimited

IP: 1 x IPv4

Pay 3 months, get 1% discount
Pay 6 months, get 2% discount
Pay 12 months, get 4% discount
Pay 24 months, get 6% discount
VPS Server Moldova MD Cores 16, Ram 16 GB, NVMe 210 GB
CPU: 16 Cores

RAM: 16 GB

Disk: 210 GB NVMe

Network: 500 Mbps, Traffic Unlimited

IP: 1 x IPv4

Pay 3 months, get 1% discount
Pay 6 months, get 2% discount
Pay 12 months, get 4% discount
Pay 24 months, get 6% discount
Cloud VPS Servers Moldova
Cloud VPS Servers Moldova
**Unleash the Power of Cloud VPS Servers in Moldova with 123thaihost.com**
In today's rapidly evolving digital landscape, businesses and individuals alike are seeking robust and flexible hosting solutions that can accommodate their growing needs. Cloud Virtual Private Servers (VPS) have emerged as a game-changer in the realm of web hosting, offering a powerful combination of performance, scalability, and control. At 123thaihost.com, we take pride in introducing our Cloud VPS Servers in Moldova, designed to elevate your online presence to new heights.
**The Evolution of Hosting: Cloud VPS Servers**
Traditionally, shared hosting has been the go-to choice for beginners due to its affordability, but it comes with limitations in terms of performance and control. On the other hand, dedicated servers offer unparalleled control and resources, but they can be expensive and require technical expertise to manage. This is where Cloud VPS Servers enter the scene, striking a perfect balance between the two.
A Cloud VPS Server operates within a virtualized environment, providing dedicated resources within a shared infrastructure. This architecture ensures that your server's performance is not affected by the activities of other users, granting you consistent and reliable performance. What sets it apart is the cloud element, which brings forth a range of benefits such as instant scalability, data redundancy, and high availability.
**Why Choose Cloud VPS Servers from 123thaihost.com?**
1. **Performance**: Our Cloud VPS Servers are powered by cutting-edge hardware and SSD storage, guaranteeing lightning-fast performance for your websites and applications. Whether you're running a resource-intensive e-commerce platform or hosting multiple websites, you can rely on our servers to deliver optimal speed and responsiveness.
2. **Scalability**: Business growth often leads to increased resource requirements. With our Cloud VPS Servers, you can scale up your resources – CPU, RAM, storage, and bandwidth – on-demand. This ensures that your hosting environment can seamlessly accommodate spikes in traffic without any disruptions.
3. **Full Root Access**: Take charge of your server with full root access. Install the software you need, configure settings according to your preferences, and enjoy complete control over your hosting environment. This level of control is ideal for developers and businesses with specific technical requirements.
4. **Data Redundancy**: Data loss can be catastrophic for any business. Our Cloud VPS Servers implement automatic data replication, ensuring that your data is mirrored across multiple drives and locations. This means that even in the rare event of hardware failure, your data remains safe and accessible.
5. **24/7 Technical Support**: At 123thaihost.com, we understand the value of round-the-clock support. Our team of experienced professionals is available 24/7 to assist you with any technical issues or inquiries you might have. Focus on your core activities while we handle the technical aspects of your hosting.
6. **Moldova Data Center**: Hosting your Cloud VPS Server in Moldova brings advantages in terms of low latency and improved regional access. Whether your target audience is local or spread across Europe, hosting in Moldova can enhance user experience by reducing latency.
**Use Cases for Cloud VPS Servers**
Our Cloud VPS Servers cater to a diverse range of use cases:
– **Website Hosting**: Host your websites with confidence, enjoying fast loading times and minimal downtime.
– **E-commerce**: Run your online store seamlessly with the resources needed to handle high traffic and secure transactions.
– **App Development**: Developers can create, test, and deploy applications in a customized environment.
– **Gaming Servers**: Enjoy low-latency gaming experiences by hosting game servers on our powerful VPS infrastructure.
– **Data Backup and Storage**: Use your VPS as a secure backup and storage solution for critical data.
**Getting Started with 123thaihost.com Cloud VPS Servers**
Embarking on your Cloud VPS journey with 123thaihost.com is easy:
1. **Select Your Plan**: Choose from a range of plans that match your resource requirements and budget.
2. **Customize Your Configuration**: Tailor your server's CPU, RAM, storage, and bandwidth allocation to suit your needs.
3. **Choose Your OS**: Select from various operating systems, including popular options like Linux distributions and Windows Server.
4. **Deploy and Manage**: Once your server is set up, you can manage it through an intuitive control panel or command line interface.
5. **Scale as Needed**: As your requirements evolve, easily scale your resources to accommodate changing demands.
**Experience the Future of Hosting with 123thaihost.com**
In a digital landscape that demands speed, reliability, and flexibility, our Cloud VPS Servers in Moldova stand ready to meet your hosting needs. Whether you're a business aiming for unparalleled performance or an individual seeking full control over your hosting environment, 123thaihost.com is your partner in this journey. Join us today and experience the power of Cloud VPS hosting like never before.