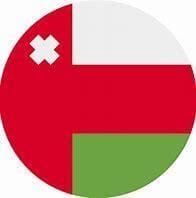 Oman Muscat
VPS Oman Muscat CPU 1, RAM 2 GB, SSD 50 GB
CPU: 1 Core

RAM: 2 GB

Disk: 50 GB SSD

Network: 1 Gbps, Traffic 2 TB

IP: 1 x IPv4
VPS Oman Muscat CPU 2, RAM 4 GB, SSD 50 GB
CPU: 2 Core

RAM: 4 GB

Disk: 50 GB SSD

Network: 1 Gbps, Traffic 2 TB

IP: 1 x IPv4
VPS Oman Muscat CPU 4, RAM 8 GB, SSD 50 GB
CPU: 4 Core

RAM: 8 GB

Disk: 50 GB SSD

Network: 1 Gbps, Traffic 3 TB

IP: 1 x IPv4
VPS Oman Muscat CPU 8, RAM 16 GB, SSD 50 GB
CPU: 8 Core

RAM: 16 GB

Disk: 50 GB SSD

Network: 1 Gbps, 3 TB Traffic

IP: 1 x IPv4
VPS Oman Muscat CPU 8, RAM 32 GB, SSD 50 GB
CPU: 8 Core

RAM: 32 GB

Disk: 50 GB SSD

Network: 1 Gbps, Traffic 3 TB

IP: 1 x IPv4
VPS Oman Muscat CPU 16, RAM 32 GB, SSD 50 GB
CPU: 16 Core

RAM: 32 GB

Disk: 50 GB SSD

Network: 1 Gbps, 3 TB Traffic

IP: 1 x IPv4
Cloud VPS Servers Oman Muscat : Your own server environment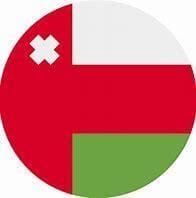 Where can I find more information about hosting my website on a Cloud VPS?
Virtual Private Server is abbreviated to "VPS," which stands for "VPS" in full. The dedicated server is separated into several different safe zones using partitions. This is made feasible by a set of technologies that collectively go by the name "virtualization." All of the capabilities of a dedicated server are included in the Cloud Virtual Private Server (VPS) hosting package that is offered in Poland. You have the ability to modify the operating system to meet your own needs. The level of flexibility that can be achieved in this manner is unparalleled, and the efficient operation of any kind of program or component may be ensured by doing so as well. There are a great number of organizations for which a solution such as this would be ideal. The Solid State Drive, sometimes known as an SSD, is noticeably quicker than its predecessor, the traditional hard drive. It is essential, in order to provide effective user service, to have a website that users can navigate without encountering any problems.
The Advantages of Hosting Your Website in the Cloud Using Virtual Private Servers
You are in charge of the environment that the server is running in. On a virtual private server (VPS) in the cloud, it is possible to host your websites, save data that is shared among multiple users, and free up storage space for routine data backups. Is there a need to increase your server? Before making the transition to a dedicated server, it is recommended that one begin with a virtual private server hosted in the cloud.
Manage the administration of your server independently in any way you see fit. Every server includes a free license for the control panel DirectAdmin, which supports a variety of well-known operating systems, web servers, and database management systems, including CentOS 6.x, Apache 2.x, PHP 5.x, MySQL 5.x, and Postfix as an email server. You have complete control over the server thanks to the intuitive web interface that you are using. Re-installation of the software, an upgrade, or an expansion? At this moment, everything depends solely on you to decide how to proceed.
Absence of an effect on the servers of other sites Each Virtual Private Server (VPS) in the Cloud has its own hard drive, computing resources, and data transfer quota. This is done to prevent the performance of your server from being negatively impacted by the performance of other computers on the network. You may rest easy knowing that your programs will run in a dedicated server environment. Every server has its unique capabilities, problem reporting and addressing techniques, and performance characteristics.
Easy to elaborate on more. Are you running out of time, or are your resources running out? You'll be able to take part in the excitement after you install a straightforward update on your device. As a consequence of this, a virtual private server (VPS) that is housed in the cloud is an excellent choice for expanding your company alongside you.
Betaalbaar When you use our services, you won't be responsible for paying any kind of local sales tax because our servers are spread out over a number of different countries. As a direct consequence of this, we are able to offer Cloud VPS hosting at prices that are among the most affordable in the industry.
What exactly is it that he requires?
Maintain more than one website with your blogging? After that, the power of a cloud VPS web server is brought along for the voyage. Your virtual private server has arrived at its optimal configuration at this point. When compared to shared web hosting, in which additional sites result in higher fees, this is a significant upgrade. The more blogs that are moved to a single server, the greater the amount of work that needs to be completed by the system. It is imperative to ensure that the appropriate machine is in command. It will take more time for a customer to get everything working properly on their Cloud VPS if they choose to use additional customization choices. If it seems like you have too many processes running at the same time, you can always request additional geheugen to assist you with the workload. It was decided to go with a powerful processor as well, so that there would be no surprises further down the road.
Let us count on your assistance!
Do you really have no recollection of any of it? There is a huge variety of other available options. Do you require the processing power of a dedicated server, or would the capabilities of a virtual private server (VPS) equipped with solid-state storage (SSD) be sufficient? If you are unsure, please let us know, and we will gladly assist you in making the best selection possible so that you may have peace of mind knowing that your investment will be profitable. We have been in this business for a significant amount of time, and as a result, we are experts in a variety of hosting procedures. Feel free to look through our website at your own pace; if you have any inquiries, we will be here to respond to them.
I. WHAT DO YOU MEAN BY A VPS?
The acronym "VPS" is commonly used to refer to virtual private servers. On the dedicated web server, there are several separate areas that have been created to maximize security. Because of these things that we call virtualization methods, this is actually doable. The rights and responsibilities granted by a Cloud VPS plan are equivalent to those granted by a dedicated server. Because you have unrestricted access to the operating system, you are free to modify it in any way to meet your specific needs. When approached in this manner, the options are nearly limitless, and the smooth operation of any kind of program or service is ensured at all times. Unbelievably, a wide variety of companies could successfully implement this strategy. The term "solid state drive" (SSD) refers to a contemporary storage medium known for offering a number of benefits over its predecessor, the "hard disk drive" (HDD). A website that is glitch-free and easy to navigate is essential for providing users with a positive experience.
Perhaps you should consider renting a Virtual Private Server in Mumbai, India.
In what ways do you handle the many blogs that you maintain? When viewed in this light, the benefits of utilizing a Cloud VPS web server become readily evident. Because of this, the device may perform a wide variety of functions. The cost of shared hosting, on the other hand, goes up on a regular basis while the cost each additional site remains the same. When more websites are housed on a single virtual private server, the server must exert more effort in order to fulfill the requirements of each individual site. It is really desirable to have control of a powerful Cloud VPS hosting environment. You are putting an increased amount of strain on the Virtual Private Server the longer it takes. It is possible at any time to make a request for additional storage space in the case that the server is still consuming an excessive number of processes. When it comes to allocating disk space, careful preparation helps avoid unpleasant surprises.
Please do not be reluctant to get in touch with us for assistance.
Are you befuddled and unable to settle on a choice? You will find an unending supply of options here. You could find the solution in a Windows virtual private server (VPS), but it's also possible that you require something more powerful, like a dedicated server. In the event that you are having difficulty settling on a choice, we will be pleased to point you in the right path so that you can buy something feeling assured in your decision. We are proficient in every conceivable technique of web hosting and have extensive experience in doing so. Visit our website, and if you have any queries, don't hesitate to get in touch with us.