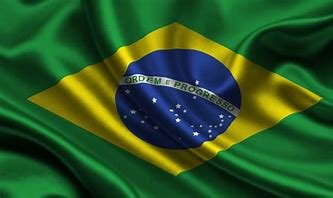 Cloud VPS Servers São Paulo Brazil
VPS Server São Paulo Brazil CPU 1, Ram 512MB, SSD 20GB
CPU: 1 Core

RAM: 512 MB

Disk: 20 GB SSD

Network: 1 Gbps, Traffic 500 GB

IP: 1 x IPv4
VPS Server Guarulhos Brazil CPU 1, Ram 1GB, SSD 30GB
CPU: 1 Core

RAM: 1 GB

Disk: 30 GB SSD

Network: 1 Gbps, Bandwidth 1 TB

IP: 1 x IPv4
VPS Server Campinas Brazil CPU 2, Ram 2GB, SSD 50GB
CPU: 2 Core

RAM: 2 GB

Disk: 50 GB SSD

Network: 1 Gbps, Traffic 2 TB

IP: 1 x IPv4
VPS Server São Bernardo Brazil CPU 2, Ram 4GB, SSD 100GB
CPU: 2 Core

RAM: 4 GB

Disk: 100 GB SSD

Network: 1 Gbps, Traffic 3 TB

IP: 1 x IPv4
VPS Server Santo André Brazil HIGH-CPU 4, Ram 4GB, SSD 100GB
CPU: 4 Core

RAM: 4 GB

Disk: 100 GB SSD

Network: 1 Gbps, Traffic 1 TB

IP: 1 x IPv4
VPS Server São José Brazil CPU 2, Ram 8GB, SSD 200GB
CPU: 2 Core

RAM: 8 GB

Disk: 200 GB SSD

Network: 1 Gbps, Traffic 3 TB

IP: 1 x IPv4
VPS Server Ribeirão Preto Brazil HIGH-CPU 4, Ram 8GB, SSD 200GB
CPU: 4 Core

RAM: 8 GB

Disk: 200 GB SSD

Network: 1 Gbps, Traffic 1 TB

IP: 1 x IPv4
VPS Server Osasco Brazil HIGH-CPU 6, Ram 6GB, SSD 200GB
CPU: 6 Core

RAM: 6 GB

Disk: 200 GB SSD

Network: 1 Gbps, Traffic 1 TB

IP: 1 x IPv4
VPS Server Sorocaba Brazil HIGH-CPU 6, Ram 8GB, SSD 400GB
CPU: 6 Core

RAM: 8 GB

Disk: 400 GB SSD

Network: 1 Gbps, Traffic 1.5 TB

IP: 1 x IPv4
VPS Server Heliópolis Brazil CPU 7, Ram 16GB, SSD 400GB
CPU: 7 Core

RAM: 16 GB

Disk: 400 GB SSD

Network: 1 Gbps, Traffic 5 TB

IP: 1 x IPv4
VPS Server Guarujá Brazil CPU 8, Ram 32GB, SSD 600GB
CPU: 8 Core

RAM: 32 GB

Disk: 600 GB SSD

Network: 1 Gbps, Traffic 5 TB

IP: 1 x IPv4
VPS Server Quadra Brazil HIGH-CPU 8, Ram 16GB, SSD 400GB
CPU: 8 Core

RAM: 16 GB

Disk: 400 GB SSD

Network: 1 Gbps, Traffic 1.5 TB

IP: 1 x IPv4
Very Powerful Cloud VPS Servers São Paulo Brazil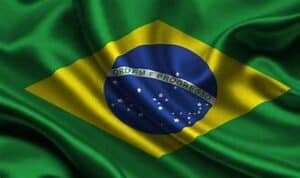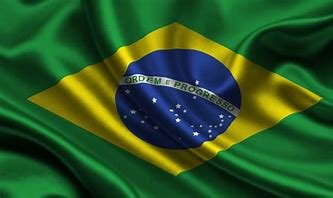 Brazil has some of the most amazing animals, beaches, and landmarks that will leave you speechless, so be ready to be completely blown away by its beauty. Brazil is one of the most traveled-to places in the world. It draws people from all over the world because, among other things, it has a variety of landscapes, interesting cultures, different climates, and an interesting history. Visitors to Brazil will find a whole new world of exciting and unusual things to do and see. There are world-class hotels and restaurants, a wide range of high-quality travel and leisure activities, and a lot of exciting attractions.
A Brazil VPS, or virtual private server, is a great option for businesses that need a lot of flexibility and control. A virtual private server, or VPS, is a virtual operating system that is separate from the rest of the system and runs on top of a Linux platform. It uses hypervisor technology to give any other virtual servers hosted on the same system their own internal resources.
Brazil VPS Hosting is a popular choice for many businesses in Brazil because it is much cheaper than getting and maintaining both a regular shared-hosting environment and a dedicated server environment. VPS hosting makes it easier to use new software and gives you more freedom within your current infrastructure by letting you use your resources more efficiently. One of the best things about VPS Hosting is that it makes it easier to use resources more effectively, while also saving money and giving you more freedom. Overall, virtual private server hosting makes organizations more efficient and saves them money that they would have spent on more expensive solutions like dedicated servers.
Virtualization technologies can give Brazil VPS Hosting more flexibility, which is another reason why it is so popular. Virtualization means running a system inside of another program or on a different computer. For example, a Linux virtual private server (VPS) can be run inside Windows or another operating system. VPS Hosting companies offer their customers a wide range of virtualization technologies. These can be as simple as virtualization software or as complex as whole virtual machine environments. Most of the time, hypervisor software will be able to take care of physical devices like motherboards, processors, and hard drives.
Brazil VPS Hosting is also a great option for businesses that need to use multiple servers but only have a small number of IT resources to use. One of the best things about VPS hosting is that it costs very little to run. Also, buying and maintaining VPS Hosting servers doesn't cost anything up front, and the money spent on the servers can save a business a lot of money on IT costs in the long run. Virtual private server hosting is by far the better investment for companies that can't buy their own servers but still need high-end speed and reliability at a reasonable price. With virtual private server (VPS) hosting, business owners can get some of the benefits of dedicated hosting at a fraction of the cost.
One of the best things about Brazil VPS systems is that they can hold a lot of RAM. Any business will benefit from the flexibility of virtual private server hosting, but organizations with more demanding needs will find that using a high-end, fast server like one in the cloud is better than using traditional dedicated hosting. For example, one of the reasons that VPS Hosting is such a good deal is that it uses all of the features of the operating system. This helps to keep the time between the server and the user's apps as short as possible. Also, cloud servers are usually faster than their on-premises counterparts. This can make the user experience better and boost productivity and efficiency at the same time.
In the past, it was hard for many small and medium-sized businesses to find a cheap virtual private server (VPS) solution. Today, however, because virtualization technology keeps getting better, it's easier than ever to find cheap Brazil VPS solutions for your needs. As more people learn about the benefits of using VPS Hosting for their business hosting needs, it will continue to grow in popularity. Aside from that, VPS Hosting will continue to offer a wide range of options, making it easier than ever for businesses to use virtualization technology to improve their business operations.