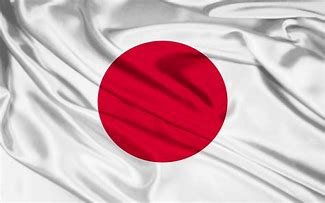 Cloud VPS Servers Tokyo Japan
VPS Server Tokyo JP CPU 1, Ram 512MB, SSD 20GB
CPU: 1 Core

RAM: 512 MB

Disk: 20 GB SSD

Network: 1 Gbps, Traffic 500 GB

IP: 1 x IPv4
VPS Server Yokohama JP CPU 1, Ram 1GB, SSD 30GB
CPU: 1 Core

RAM: 1 GB

Disk: 30 GB SSD

Network: 1 Gbps, Traffic 1 TB

IP: 1 x IPv4
VPS Server Osaka JP CPU 2, Ram 2GB, SSD 50GB
CPU: 2 Core

RAM: 2 GB

Disk: 50 GB SSD

Network: 1 Gbps, Bandwidth 2 TB

IP: 1 x IPv4
VPS Server Nagoya JP CPU 2, Ram 4GB, SSD 100GB
CPU: 2 Core

RAM: 4 GB

Disk: 100 GB SSD

Network: 1 Gbps, Bandwidth 3 TB

IP: 1 x IPv4
VPS Server Sapporo JP HIGH-CPU 4, Ram 4GB, SSD 100GB
CPU: 4 Core

RAM: 4 GB

Disk: 100 GB SSD

Network: 1 Gbps, Bandwidth 1 TB

IP: 1 x IPv4
VPS Server Kobe JP CPU 2, Ram 8GB, SSD 200GB
CPU: 2 Core

RAM: 8 GB

Disk: 200 GB SSD

Network: 1 Gbps, Bandwidth 3 TB

IP: 1 x IPv4
VPS Server Fukuoka JP HIGH-CPU 4, Ram 8GB, SSD 200GB
CPU: 4 Core

RAM: 8 GB

Disk: 200 GB SSD

Network: 1 Gbps, Bandwidth 1 TB

IP: 1 x IPv4
VPS Server Kyoto JP HIGH-CPU 6, Ram 6GB, SSD 200GB
CPU: 6 Core

RAM: 6 GB

Disk: 200 GB SSD

Network: 1 Gbps, Bandwidth 1 TB

IP: 1 x IPv4
VPS Server Kawasaki JP HIGH-CPU 6, Ram 8GB, SSD 400GB
CPU: 6 Core

RAM: 8 GB

Disk: 400 GB SSD

Network: 1 Gbps, Bandwidth 1.5 TB

IP: 1 x IPv4
VPS Server Saitama JP CPU 7, Ram 16GB, SSD 400GB
CPU: 7 Core

RAM: 16 GB

Disk: 400 GB SSD

Network: 1 Gbps, Bandwidth 5 TB

IP: 1 x IPv4
VPS Server Machida JP HIGH-CPU 8, Ram 16GB, SSD 400GB
CPU: 8 Core

RAM: 16 GB

Disk: 400 GB SSD

Network: 1 Gbps, Bandwidth 1.5 TB

IP: 1 x IPv4
VPS Server Kodaira JP CPU 8, Ram 32GB, SSD 600GB
CPU: 8 Core

RAM: 32 GB

Disk: 600 GB SSD

Network: 1 Gbps, Bandwidth 5 TB

IP: 1 x IPv4
Cloud VPS Servers Tokyo Japan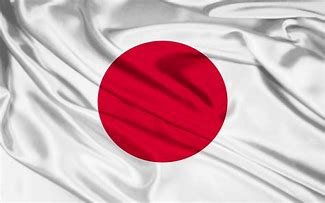 When talking about cloud computing, what exactly do we mean when we talk about Virtual Private Server (VPS) hosting?
Many people use the abbreviation "VPS" when referring to a "Virtual Private Server." The dedicated web server's secure areas are compartmentalized. What we call "virtualization" technologies make this a reality. In Poland, you can get a Cloud Virtual Private Server (VPS) hosting package with all the bells and whistles of a dedicated server. The OS is adaptable to your needs, so you can make it work for you. This unparalleled adaptability ensures the proper functioning of any application or component. For a wide variety of companies, this is the best possible answer. Solid-state drives (SSD) are much faster than traditional hard disks. It's crucial that visitors have a problem-free experience navigating your site if you want to provide excellent customer service.
Benefits of Using Virtual Private Servers in the Cloud
Server Environment Tuning With a virtual private server (VPS) in the cloud, you can host your sites, backup your data, and share files with other people. Your server requirements seem to have increased. A virtual private server (VPS) in the cloud is an excellent stepping stone on the path to a dedicated server.
Take charge of your own server management. DirectAdmin, a popular and feature-rich control panel, is pre-installed on all servers at no additional cost. DirectAdmin is compatible with a wide range of popular operating systems, web servers, databases, and applications, including CentOS 6.x, Apache 2.x, PHP 5.x, MySQL 5.x, and Mail Server. Through a web-based interface, the server's administration is in your hands. Software restoration, re-installation, update, or expansion? You have complete command of the situation.
And it's not affecting any other servers, either. Each Cloud VPS has its own dedicated storage space, processing power, and data transfer allowance, so your server won't share its resources with anyone else's. You will have your own private server for your software. The means by which errors are reported and dealt with, the abilities available, and the performance characteristics of each server are all unique.
Easy to develop further How low are your stock levels now? Similarly, you can get going by simply upgrading to the next version. Thus, a cloud-hosted virtual private server is a fantastic choice for mobile app developers.
Betaalbaar Because we have data centers all over the world housing our servers, we are exempt from collecting local taxes. Because of this, we're able to offer cheap Cloud VPS hosting.
And what exactly does he require?
Can you juggle multiple blog posts at once? Following that, you'll have access to a potent cloud-based virtual private server for your website. If you set your virtual private server at this level, it will perform optimally. This is a significant cost savings when compared to shared web hosting, where additional fees are incurred for each additional site. The load on any given server increases proportionally with the number of blogs being hosted there. Having a well-maintained machine available is crucial. The longer it takes to get everything set up and running smoothly on a user's Cloud VPS, the more customization options they'll have. You can always request additional geheugen to help out if it seems like you are asking for too many processes. It has been suggested that a powerful processor be chosen as well, for the sake of security.
Help out when you can.
Are you completely ignorant now? There are plenty of options available, too. Should you use a dedicated server, or would a virtual private server (VPS) with solid-state drive (SSD) storage be sufficient? We are happy to help you find the information you need to make a well-informed decision and maximize the return on your investment if you don't already know it. Through our extensive experience, we have mastered numerous hosting techniques. Explore our website at your convenience; if you have any questions, we'll be here to help.
WHAT IS A VPS?
VPS stands for "virtual private server," a hosting service that provides users with their very own physical server in the cloud. Your website is hosted in a number of separate partitions on a single server. Technology we call "virtualization" makes this a reality. A Cloud Virtual Private Server (VPS) package provides access to all the features of a traditional server. With a few clicks and tweaks here and there, you can make the operating system work exactly how you need it to. In this way, you can use any service or app without any problems. This excellent choice will be extremely helpful to many different types of businesses. Newer and more powerful than traditional hard disk drives (HDDs), solid state drives (SSDs) are becoming increasingly popular. Easy navigation is essential for a user-friendly website.
Is it time for a Virtual Private Server (VPS) in Mumbai, India?
Do you post to more than one blog? Here, a Cloud VPS web server's superiority becomes clear. For this very reason, the machine is able to perform all of these tasks. In stark contrast to the situation with shared hosting, where additional websites incur ongoing fees, this is the case. As with any commodity, a VPS server's capacity is proportional to its demand. Manageability of a powerful Cloud VPS hosting environment is a desirable skill. The more time it takes to finish this, the more strain there will be on the VPS. In the event that the server is still utilizing an excessive number of processes, you can always request additional memory. It is important to carefully select a sufficient amount of disk space to avoid any unwelcome surprises down the road.
Never be shy about asking for help from us.
Feel like you're at a loss for what to do? Several options are available. Is a Windows VPS adequate, or do you need a dedicated server with more power? Feel free to ask for advice; we want you to be completely satisfied with your purchase and can help you in any way we can. We have extensive experience with many types of hosting solutions. If you have any questions, feel free to check out our website and get in touch.