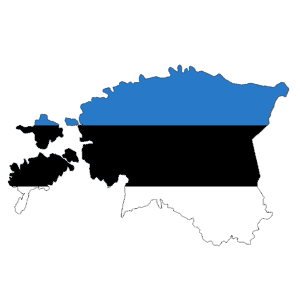 Cloud VPS SSD Servers Estonia Tallinn
Cloud VPS Estonia Cores 1, RAM 1 GB, SSD 25 GB
CPU: 1 Core

RAM: 1 GB

Disk: 25 GB SSD

Network: 1 Gbps, Bandwidth 2 TB

IP: 1 x IPv4
Cloud VPS Estonia Cores 2, RAM 2 GB, SSD 50 GB
CPU: 2 Core

RAM: 2 GB

Disk: 50 GB SSD

Network: 1 Gbps, Bandwidth 3 TB

IP: 1 x IPv4
Cloud VPS Estonia Cores 4, RAM 4 GB, SSD 100 GB
CPU: 4 Core

RAM: 4 GB

Disk: 100 GB SSD

Network: 1 Gbps, Bandwidth 4 TB

IP: 1 x IPv4
Cloud VPS Estonia Cores 6, RAM 8 GB, SSD 250 GB
CPU: 6 Core

RAM: 8 GB

Disk: 250 GB SSD/HDD

Network: 1 Gbps, Bandwidth 5 TB

IP: 1 x IPv4
Cloud VPS Servers SSD Estonia Tallinn: your own server environment
The hosting of websites on virtual private servers is a more recent form of website hosting (VPS). It's possible that the web host you employ will have an impact on how well your website performs. The web hosting services are offered for purchase in a diverse assortment of cost structures and configurations. Choose a format that works well with the other content on your website and makes navigation easy to follow. Who makes use of virtual private servers (VPS), why do people use them, and in what circumstances is VPS hosting preferable to shared hosting? This article will provide responses to all of these questions as well as a few others. Taking into account that you manage your own website. Anyone, located anywhere in the world, can now buy or rent their very own dedicated server, complete with cPanel and the ability to host their very own website. This service is now available to everyone.
Give a definition of the term "VPS" (virtual private server).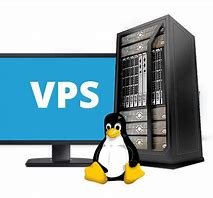 Shared hosting allows web hosting businesses to simultaneously manage a bigger number of clients than dedicated hosting does because the server is partitioned into sections for each customer's website. Dedicated hosting is also more expensive than shared hosting. There is only a negligible amount of consumption of computational resources.
You can only do so much to help, and the choices and deeds of other people could end up having an impact on you. Everyone who uses a computer after it has been infected with a virus will be made utterly worthless by the virus.
There is no one-to-one correlation between the total number of users that can be accommodated by a web host and the cost of their server space.
If you try to visit another website that is hosted on the same server as the one you are currently browsing and to which you are already connected, you will see a warning message. This happens whenever you attempt to visit a website that is hosted on the same server as the one you are currently browsing. When only 80 percent of a website's server capacity is being utilized at any given time, the remaining 20 percent is made available for use by other users of the website. This issue is referred to as "underutilized," which is the phrase that we use to describe it. In addition, the widespread unhappiness of users may have its roots in a malfunctioning server or an abnormally high volume of internet traffic. Its indecipherability, which is perhaps its most fundamental aspect, is one of the reasons why comprehending it is such a difficult task.
Even though virtual private servers (VPSs) permit several users to share the hardware and resources of a single physical server, these servers are still referred to as "traditional" servers. When consumers utilize a virtual private server, one of the reasons for this is that they are able to pool the resources of the server. However, putting into practice the technology that is necessary to properly comprehend the one-of-a-kind qualities of each individual consumer is a significantly more difficult task.
When you utilize a virtual private server, you have the option of increasing the amount of memory that your server has (VPS). Your website will not be affected in any way by the actions of any of the other customers or websites that are hosted on this server.
As a result of the fact that raising the safety threshold will benefit all parties involved, it is recommended that this be carried out. It is possible for the hypervisor to execute a wide variety of one-of-a-kind programs due to the fact that it is responsible for setting up the virtual servers.
A more budget-friendly alternative to VPS hosting is WordPress hosting, which is also referred to as "WordPress hosting" in some circles. WordPress websites that are hosted on VPSs or dedicated servers that are equipped with SSDs require very little maintenance. Having said that, the fact that these features were built exclusively with the purpose of making administration of WordPress easier comes with it a lot of benefits. One of the benefits is an increase in overall performance.
If you decide to utilize a virtual private server (VPS) instead of WordPress, there is a possibility that you will incur additional charges. These are typically more in-depth than the norm, but when performed correctly, they have the potential to enhance both speed and accuracy.