Cloud VPS Sydney Australia Fast Disk I/O
Cloud VPS Core 1, Ram 1 GB, SSD 25 GB, Traffic 2 TB, Sydney, Australia
CPU: 1 Core

RAM: 1 GB

Disk: 25 GB SSD

Network: 1 Gbps, Traffic 2 TB

IP: 1 x IPv4
Cloud VPS Core 1, Ram 2 GB, SSD 50 GB, Traffic 3 TB, Sydney, Australia
CPU: 1 Core

RAM: 2 GB

Disk: 50 GB SSD

Network: 1 Gbps, Traffic 3 TB

IP: 1 x IPv4
Cloud VPS Core 2, Ram 4 GB, SSD 80 GB, Traffic 5 TB, Sydney, Australia
CPU: 2 Core

RAM: 4 GB

Disk: 80 GB SSD

Network: 1 Gbps, Traffic 5 TB

IP: 1 x IPv4
Cloud VPS Core 4, Ram 8 GB, SSD 160 GB, Traffic 6 TB, Sydney, Australia
CPU: 4 Core

RAM: 8 GB

Disk: 160 GB SSD

Network: 1 Gbps, Traffic 6 TB

IP: 1 x IPv4
Cloud VPS Core 6, Ram 16 GB, SSD 320 GB, Traffic 7 TB Sydney, Australia
CPU: 6 Cores

RAM: 16 GB

Disk: 320 GB SSD

Network: 1 Gbps, Traffic 7 TB

IP: 1 x IPv4
Cloud VPS Core 8, Ram 32 GB, SSD 640 GB, Traffic 8 TB, Sydney, Australia
CPU: 8 Core

RAM: 32 GB

Disk: 640 GB SSD

Network: 1 Gbps, Traffic 8 TB

IP: 1 x IPv4
Sydney Australia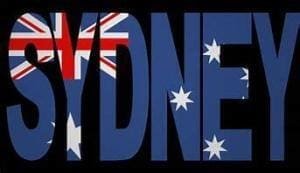 Are you seeking for a server that can host your documents in a place that is both safe and secure? Consider utilizing the services of a VPS server in Korea that may provide you with exactly this. The acronym "VPS" refers to a "Virtual Private Server," which is a computer system that gives users access to their data from any location on the planet. It functions in the same way as if you were working on your own personal computer, allowing you to perform tasks on the server. The only significant distinction is that you won't have to rely on your very own server to carry out these steps. You will be using a server located in Korea that has a very high level of security in order to guarantee that your files will always be safe and that backups will be created. By doing things in this manner, you can ensure that you can easily and swiftly interact with a server without having to bear the large costs associated with running your own server. A Virtual Private Server (VPS) requires a significant amount of upkeep in addition to, of course, a significant amount of firewall security. When you attempt to complete all of these tasks by yourself, you will incur a significant amount of financial expense. You won't require any of it when you engage with an outside firm that provides VPS servers because that business will handle everything for you.
VPS server for private use
VPS servers from WDMSH are not just fascinating for companies, of course; they are also intriguing in their own right. You can also utilize them privately, for the purpose of storing files and programs or creating backups of them. In this method, you can ensure that you always have a dependable backup stored somewhere that does not have any flaws that could potentially cause problems. Even if you regularly back up your data on an internal or external hard drive, there is a substantial possibility that you will still suffer data loss at some point in the future. Either because of an error that caused the data to be deleted or because the disk itself was misplaced and so no longer accessible. Because of this, having a copy of your backup stored on a server can be extremely convenient as well as secure. What else could you possibly require if you had a secure location for storing your information while also having easy access to those files from anywhere in the world via a secure system? Because there are many different kinds of virtual private servers (VPS), you can always choose one that has a price and amount of storage space that are ideal for you.