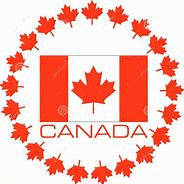 Canada,Quebec
CA-Intel Xeon E3-1230v6 3.9 GHz 4C/8T Ram 16 GB 2x 2 TB SATA
CPU: 4 Core/8 Threads

RAM: 16 GB

Disk: 2 TB SATA RAID1

Network: 350 Mbps, Bandwidth unlimited

IP: 1 x IPv4
CA-Intel Xeon E3-1230v6 3.9 GHz 4C/8T Ram 32 GB 2x 2 TB SATA
CPU: 4 Core/8 Threads

RAM: 32 GB

Disk: 4 TB SATA

Network: 350 Mbps, Bandwidth Unlimited

IP: 1 x IPv4
CA-Intel Xeon E3-1270v6 4.2 GHz 4C/8T Ram 32 GB 2x 2 TB SATA
CPU: 4 Core/8 Threads

RAM: 32 GB

Disk: 2 TB SATA

Network: 350 Mbps, Bandwidth unlimited

IP: 1 x IPv4
CA-Intel Xeon E3-1270v6 4.2 GHz 4C/8T Ram 32 GB 2x 450 GB NVMe
CPU: 4 Core/8 Threads

RAM: 32 GB

Disk: 2x 450 GB NVMe RAID1

Network: 350 Mbps, Bandwidth unlimited

IP: 1 x IPv4
CA-Intel Xeon E3-1270v6 4.2 GHz 4C/8T Ram 64 GB 2x 2 TB SATA
CPU: 4 Core/8 Threads

RAM: 64 GB

Disk: 4 TB SATA

Network: 350 Mbps, Bandwidth unlimited

IP: 1 x IPv4
CA-Intel Xeon E3-1270v6 4.2 GHz 4C/8T Ram 64 GB 2x 450 GB NVMe
CPU: 4 Core/8 Threads

RAM: 64 GB

Disk: 2x 450 GB NVMe SSD

Network: 350 Mbps, Bandwidth unlimited/TB

IP: 1 x IPv4
CA-Intel Core i7-7700K 4.5 GHz 4C/8T Ram 64 GB 2x 450 GB NVMe
CPU: 4 Core/8 Threads

RAM: 64 GB

Disk: 900 GB SSD

Network: 350 Mbps, Traffic unlimited/TB

IP: 1 x IPv4
CA-AMD Epyc 7351p 2.9 GHz 16C/32T Ram 128 GB 2x 4 TB SATA
CPU: 16 Core/32 Threads

RAM: 128 GB

Disk: 8 TB SATA

Network: 350 Mbps, Bandwidth Unlimited

IP: 1 x IPv4
CA-AMD Epyc 7451 2.9 GHz 24C/48T Ram 128 GB 2x 4 TB SATA
CPU: 24 Core/48 Threads

RAM: 128 GB

Disk: 8 TB HDD

Network: 350 Mbps, Traffic unlimited

IP: 1 x IPv4
Xeon E5-1630v3 3.8 GHz 4c/8t 64GB USA
CPU: 4 Core/8 Threads

RAM: 64 GB

Disk: 4 GB HDD

Network: 1000 Gbps, Bandwidth unmetered

IP: 1 x IPv4
Xeon 2 x E5-2620v2 2.6 GHz 12c/24t 128GB USA
CPU: 2 x E5-2620v2 2.6 GHz 12c

RAM: 128 GB

Disk: 2 x 2 TB HDD

Network: 1000 Mbps, Bandwidth

IP: 1 x IPv4
Xeon 2 x E5-2630v3 3.2 GHz 16c/32t 128GB USA
CPU: 2 x E5-2630v3 3.2 GHz 16 Core/32 Threads

RAM: 128 GB

Disk: 2 x 2 TB SATA3 HDD

Network: 1000 Mbps, Bandwidth 650 Mbps, Traffic unlimited

IP: 1 x IPv4
Fast Dedicated Servers Canada,Quebec
Why should you think about a Fast Canada Dedicated Server?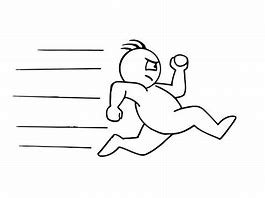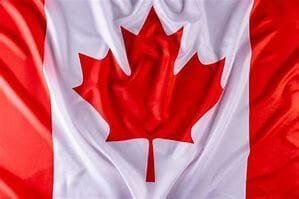 Your hosting solution is a dedicated server that is optimized for maximum uptime and high availability. This is a cloud solution with rock-solid performance and reliability. Web hosting that can't be beat for your ecommerce site and IT projects. With our best web server management service, which includes monitoring and maintenance around the clock, you can forget about server management and focus on your most important tasks and responsibilities. With managed hosting for Joomla, Linux web hosting, blog hosting, WordPress sites, and other hosting sites, OVHcloud dedicated web hosting solutions make sure that your web space is up and running. Our hosting service comes with a basic hosting server option, so you can get your business online for less without sacrificing quality.
Dedicated server options for web hosting in Canada are a reliable and powerful choice. On a dedicated server, unlike a cloud option or a VPS, there is no virtualization layer that uses up resources. This means that you can use all of the physical resources and get the best performance. A dedicated server also gives the user more control over how the system is set up and how the data hosted on it is managed. This leaves open the possibility of a more complex installation, which is necessary for some business applications. Web hosting with a dedicated server in Canada gives users more options, and hosting in Canada will help you reach more customers in Canada. Perfect for your business web hosting, drag-and-drop website, email accounts, professional website, online business, blogging, WordPress web hosting, and a lot more.
With an 123Thaihost Dedicated Server hosting service, what features are available?
With 123Thaihos, renting a dedicated server in Canada is a great way to get online and use its many features.
How do you pick a data center?
Our Canada data centers are home to the servers for With 123Thaihost, renting a dedicated server in Canada is a great way to get online and use its many features.  Canada. We suggest putting your servers as close as you can to where most of your customers and users are. For a market in Canada, Dedicated Server hosting Canada is the best way to get the best performance and reach with the least amount of latency. All of our datacenters have the most secure security systems possible to keep your data safe no matter what.