France
FR-Intel Xeon E3 1245v5 3.9 GHz 4C/8T Ram 32 GB 2x 480 GB SSD
CPU: 4 Core/8 Threads

RAM: 32 GB

Disk: 2x 480 GB SSD

Network: 350 Mbps, Bandwidth unlimited

IP: 1 x IPv4
FR-Intel Xeon E3-1230v6 3.9 GHz 4C/8T Ram 16 GB 2x 2 TB SATA
CPU: 4 Core/8 Threads

RAM: 16 GB

Disk: 2 TB SATA RAID1

Network: 350 Mbps, Bandwidth unlimited/TB

IP: 1 x IPv4
FR-Intel Xeon E3-1230v6 3.9 GHz 4C/8T Ram 16 GB 2x 450 GB NVMe
CPU: 4 Core/8 Threads

RAM: 16 GB

Disk: 900 GB NVMe SSD

Network: 350 Mbps, Bandwidth unlimited

IP: 1 x IPv4
FR-Intel Xeon E3-1230v6 3.9 GHz 4C/8T Ram 32 GB 2x 2 TB SATA
CPU: 4 Core/8 Threads

RAM: 32 GB

Disk: 2 TB SATA

Network: 350 Mbps, Bandwidth unlimited

IP: 1 x IPv4
FR-Intel Xeon E3-1230v6 3.9 GHz 4C/8T Ram 32 GB 2x 450 GB NVMe
CPU: 4 Core/8 Threads

RAM: 32 GB

Disk: 900 GB SSD

Network: 350 Mbps, Bandwidth unlimited

IP: 1 x IPv4
FR-Intel Xeon E3-1270v6 4.2 GHz 4C/8T Ram 32 GB 2x 2 TB SATA
CPU: 4 Core/8 Threads

RAM: 32 GB

Disk: 2 TB SATA

Network: 350 Mbps, Bandwidth unlimited

IP: 1 x IPv4
FR-Intel Xeon E3-1270v6 4.2 GHz 4C/8T Ram 32 GB 2x 450 GB NVMe
CPU: 4 Core/8 Threads

RAM: 32 GB

Disk: 2x 450 GB NVMe SSD

Network: 350 Mbps, Bandwidth unlimited

IP: 1 x IPv4
FR-Intel Xeon E3-1270v6 4.2 GHz 4C/8T Ram 64 GB 2x 2 TB SATA
CPU: 4 Core/8 Threads

RAM: 64 GB

Disk: 2 TB SATA

Network: 350 Mbps, Traffic unlimited

IP: 1 x IPv4
FR-Intel Core i7-7700K 4.5 GHz 4C/8T Ram 32 GB 2x 450 GB NVMe
CPU: 4 Core/8 Threads

RAM: 32 GB

Disk: 2x 450 GB NVMe

Network: 350 Mbps, Bandwidth unlimited

IP: 1 x IPv4
FR-Intel Core i7-7700K 4.5 GHz 4C/8T Ram 64 GB 2x 450 GB NVMe
CPU: 4 Core/8 Threads

RAM: 64 GB

Disk: 900 GB NVMe RAID1

Network: 350 Mbps, Bandwidth unlimited

IP: 1 x IPv4
FR-AMD Epyc 7351p 2.9 GHz 16C/32T Ram 128 GB 2x 4 TB SATA
CPU: 16 Core/32 Threads

RAM: 128 GB

Disk: 2x 4 TB SATA

Network: 350 Mbps, Bandwidth unlimited

IP: 1 x IPv4
FR-AMD Epyc 7351p 2.9 GHz 16C/32T Ram 128 GB 2x 512 GB NVMe
CPU: 16 Core/32 Threads

RAM: 128 GB

Disk: 2x 512 GB NVMe

Network: 350 Mbps, Bandwidth unlimited

IP: 1 x IPv4
FR-AMD Epyc 7351p 2.9 GHz 16C/32T Ram 256 GB 2x 4 TB SATA
CPU: 16 Core/32 Threads

RAM: 256 GB

Disk: 8 TB HDD

Network: 350 Mbps, Traffic unlimited

IP: 1 x IPv4
FR-AMD Epyc 7451 2.9 GHz 24C/48T Ram 128 GB 2x 4 TB SATA
CPU: 24 Core/48 Threads

RAM: 128 GB

Disk: 8 TB HDD

Network: 350 Mbps, Bandwidth unlimited

IP: 1 x IPv4
FR-AMD Epyc 7451 2.9 GHz 24C/48T Ram 128 GB 2x 512 GB NVMe
CPU: 24 Core/48 Threads

RAM: 128 GB

Disk: 1024 GB SSD

Network: 350 Mbps, Bandwidth unlimited

IP: 1 x IPv4
FR-AMD Epyc 7451 2.9 GHz 24C/48T Ram 256 GB 2x 4 TB SATA
CPU: 24 Core/48 Threads

RAM: 256 GB

Disk: 2x 4 TB SATA RAID1

Network: 350 Mbps, Bandwidth unlimited

IP: 1 x IPv4
FR-AMD Epyc 7451 2.9 GHz 24C/48T Ram 256 GB 2x 512 GB NVMe
CPU: 24 Core/48 Threads

RAM: 256 GB

Disk: 2x 512 GB NVMe RAID1

Network: 350 Mbps, Bandwidth unlimited/TB

IP: 1 x IPv4
Fast Dedicated Servers France
Why should you think about a Fast France Dedicated Server?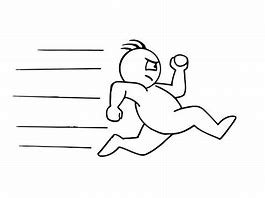 France Dedicated Server Hosting from 123Thaihost gives you the best of both worlds. Like a server that is hosted locally, all of the resources can be set up to meet the needs of the business. Server resources can be used to speed up the way retail operations are handled and make it easier for data to move between POS terminals, inventory systems, and accounting systems. Business applications like Customer Relationship Management (CRM) systems can also be used to help keep track of clients' information and support marketing efforts, among other important business tasks.
With our Cheap Dedicated Server Hosting Price, retail businesses can make sure that their storefronts, whether in person or on the Internet, are always ready to serve customers while saving money and making their IT systems less complicated. From keeping an eye on capacity and performance to making sure the server is safe and running well, our Dedicated Server Hosting Company has the skills you need to make sure your systems are always up and running. As your business grows, you can quickly change the amount of memory, storage space, and processing power to meet the needs.