Dedicated Server Germany
DE-Intel Xeon E3-1230v6 3.9 GHz 4C/8T Ram 16 GB 2x 2 TB SATA
CPU: 4 Core/8 Threads

RAM: 16 GB

Disk: 2 TB SATA

Network: 350 Mbps, Bandwidth unlimited

IP: 1 x IPv4
DE-Intel Xeon E3-1230v6 3.9 GHz 4C/8T Ram 32 GB 2x 2 TB SATA
CPU: 4 Core/8 Threads

RAM: 32 GB

Disk: 2 TB SATA

Network: 350 Mbps, Bandwidth unlimited/TB

IP: 1 x IPv4
DE-Intel Xeon E3-1270v6 4.2 GHz 4C/8T Ram 32 GB 2x 2 TB SATA
CPU: 4 Core/8 Threads

RAM: 32 GB

Disk: 2 TB SATA

Network: 350 Mbps, Bandwidth unlimited

IP: 1 x IPv4
DE-Intel Xeon E3-1270v6 4.2 GHz 4C/8T Ram 32 GB 2x 450 GB NVMe
CPU: 4 Core/8 Threads

RAM: 32 GB

Disk: 2x 450 GB SSD

Network: 350 Mbps, Traffic unlimited

IP: 1 x IPv4
DE-Intel Core i7-7700K 4.5 GHz 4C/8T Ram 32 GB 2x 450 GB NVMe
CPU: Intel Core i7-7700K 4C/8T

RAM: 32 GB

Disk: 2x 450 GB NVMe RAID1

Network: 350 Mbps, Traffic unlimited

IP: 1 x IPv4
DE-AMD Epyc 7351p 2.9 GHz 16C/32T Ram 128 GB 2x 4 TB SATA
CPU: 16 Core/32 Threads

RAM: 128 GB

Disk: 2x 4 TB SATA RAID1

Network: 350 Mbps, Bandwidth unlimited/TB

IP: 1 x IPv4
DE-Intel Xeon E 2136 4.5 GHz 6C/12T Ram 64GB 2x 500 GB NVMe
CPU: 6 Core/12 Threads

RAM: 62 GB

Disk: 2x 500 GB NVMe

Network: 650 Mbps, Traffic unlimited

IP: 1 x IPv4
DE-AMD Epyc 7451 2.9 GHz 24C/48T Ram 128 GB 2x 4 TB SATA
CPU: AMD Epyc 7451 2.9 GHz 24C/48T

RAM: 128 GB

Disk: 2x 4 TB SATA RAID1

Network: 350 Mbps, unlimited/TB

IP: 1 x IPv4
DE-AMD Epyc 7451 2.9 GHz 24C/48T Ram 128 GB 2x 512 GB NVMe
CPU: 24 Core/48 Threads

RAM: 128 GB

Disk: 1024 GB SSD

Network: 350 Mbps, Traffic unlimited

IP: 1 x IPv4
DE-AMD Epyc 7451 2.9 GHz 24C/48T Ram 256 GB 2x 4 TB SATA
CPU: 24 Core/48 Threads

RAM: 256 GB

Disk: 8 TB SATA

Network: 350 Mbps, Traffic unlimited

IP: 1 x IPv4
DE-AMD Epyc 7451 2.9 GHz 24C/48T Ram 256 GB 2x 512 GB NVMe
CPU: 24 Core/48 Threads

RAM: 256 GB

Disk: 2x 512 GB NVMe RAID1

Network: 350 Mbps, Bandwidth unlimited/TB

IP: 1 x IPv4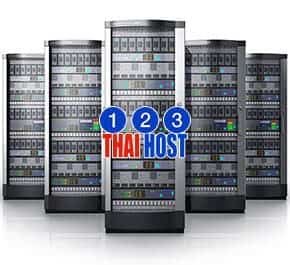 Dedicated Servers Germany
All our servers get FREE DDoS protection!
123thaihost collected some Dedicated Germany Servers, for you.
With 123thaihost dedicated Germany Servers, you receive your own root system. You receive full root (Linux) or administrator (Windows) privileges on all the Germany servers. This gives you access to guaranteed main memory and CPU core resources in addition to your own dedicated hard drive. That is how we ensures that you get the full i/o performance of the SATA or SSD hard drives.
All servers have 1000 MBit (1 Gbps) Traffic Flat to our premium-Backbone.
Unlike other providers you do get with 123thaihost.com unlimited traffic – without limits and guaranteed peak bandwidth.