Fast Dedicated Servers Hillsboro, Oregon Portland
US-Hillsb-Intel Xeon E3-1270v6 4.2 GHz 4C/8T Ram 32GB 2x2TB SATA
Intel Xeon E3-1270v6 4.2 GHz 4C/8T

Memory 32 GB

Storage 2x 2 TB SATA RAID1

Network/Bandwidth 350 Mbps unlimited

DDoS protected, 1x IPv4

OS Linux or Windows Server

Setup €60.00

Location USA Hillsboro

Pay 3 months, get 1% discount
Pay 6 months, get 3% discount
Pay 12 months, get 5% discount
Pay 24 months, get 8% discount
US-Hillsb-Intel Xeon E3-1270v6 4.2 GHz 4C/8T Ram 32GB 2x450 GB NVMe
Intel Xeon E3-1270v6 4.2 GHz 4C/8T

Memory 32 GB

Storage 2x 450 GB NVMe RAID1

Network/Bandwidth 350 Mbps unlimited

DDoS protected, 1x IPv4

OS Linux or Windows Server

Setup €60.00

Location USA Hillsboro

Pay 3 months, get 1% discount
Pay 6 months, get 3% discount
Pay 12 months, get 5% discount
Pay 24 months, get 8% discount
US-Hillsb-Intel Xeon E3-1270v6 4.2 GHz 4C/8T Ram 64GB 2x450 GB NVMe
Intel Xeon E3-1270v6 4.2 GHz 4C/8T

Memory 64 GB

Storage 2x 450 GB NVMe RAID1

Network/Bandwidth 350 Mbps unlimited

DDoS protected, 1x IPv4

OS Linux or Windows Server

Setup €60.00

Location USA Hillsboro

Pay 3 months, get 1% discount
Pay 6 months, get 3% discount
Pay 12 months, get 5% discount
Pay 24 months, get 8% discount
US-Hillsb-AMD Epyc 7351p 2.9 GHz 16C/32T Ram 128GB 2x 512 GB NVMe
AMD Epyc 7351p 2.9 GHz 16C/32T

Memory 128 GB

Storage 2x 512 GB NVMe RAID1

Network/Bandwidth 350 Mbps unlimited

DDoS protected, 1x IPv4

OS Linux or Windows Server

Setup €60.00

Location USA Hillsboro

Pay 3 months, get 1% discount
Pay 6 months, get 3% discount
Pay 12 months, get 5% discount
Pay 24 months, get 8% discount
US-Hillsb-AMD Epyc 7451 2.9 GHz 24C/48T Ram 128GB 2x 4 TB SATA
AMD Epyc 7451 2.9 GHz 24C/48T

Memory 128 GB

Storage 2x 4 TB SATA RAID1

Network/Bandwidth 350 Mbps unlimited

DDoS protected, 1x IPv4

OS Linux or Windows Server

Setup €60.00

Location USA Hillsboro

Pay 3 months, get 1% discount
Pay 6 months, get 3% discount
Pay 12 months, get 5% discount
Pay 24 months, get 8% discount
US-Hillsb-AMD Epyc 7451 2.9 GHz 24C/48T Ram 128GB 2x 512 GB NVMe
AMD Epyc 7451 2.9 GHz 24C/48T

Memory 128 GB

Storage 2x 512 GB NVMe RAID1

Network/Bandwidth 350 Mbps unlimited

DDoS protected, 1x IPv4

OS Linux or Windows Server

Setup €60.00

Location USA Hillsboro

Pay 3 months, get 1% discount
Pay 6 months, get 3% discount
Pay 12 months, get 5% discount
Pay 24 months, get 8% discount
US-Hillsb-AMD Epyc 7451 2.9 GHz 24C/48T Ram 256GB 2x 4 TB SATA
AMD Epyc 7451 2.9 GHz 24C/48T

Memory 256 GB

Storage 2x 4 TB SATA RAID1

Network/Bandwidth 350 Mbps unlimited

DDoS protected, 1x IPv4

OS Linux or Windows Server

Setup €60.00

Location USA Hillsboro

Pay 3 months, get 1% discount
Pay 6 months, get 3% discount
Pay 12 months, get 5% discount
Pay 24 months, get 8% discount
US-Hillsb-AMD Epyc 7451 2.9 GHz 24C/48T Ram 256GB 2x 512 GB NVMe
AMD Epyc 7451 2.9 GHz 24C/48T

Memory: 256 GB DDR4 ECC

Storage 2x 512 GB NVMe RAID1

Network/Bandwidth 350 Mbps unlimited

DDoS protected, 1x IPv4

OS Linux or Windows Server

Setup €60.00

Location USA Hillsboro

Pay 3 months, get 1% discount
Pay 6 months, get 3% discount
Pay 12 months, get 5% discount
Pay 24 months, get 8% discount
Super Fast Dedicated Servers Hillsboro, Oregon Portland
A dedicated server range that can accommodate any and all businesses in Singapore
Our in-house team of tech gurus is responsible for the conception and assembly of our powerful dedicated servers. Each server is built with the most up-to-date components from the next generation and can be customized to meet the requirements of even the most demanding businesses.
Your Singapore dedicated servers will be delivered to you in fewer than one hundred twenty seconds, with guaranteed provisioning on an as-needed basis. As a result, you will be able to scale your IT projects with the click of a button.
You can host your most important websites and applications within our private, high-security sites, which are designed to keep your data safe.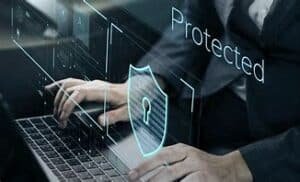 Equipped with next-generation hardware, this system is both powerful and scalable.
High bandwidth and no restrictions on the volume of traffic
Anti-DDoS protection built in as standard