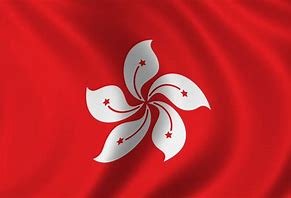 Very High PerformanceDedicated Servers Hong Kong
HK E5-2680 3.50GHz C8/T16 Ram 32GB SSD 500GB 1Gbps
CPU: E5-2680 8 Core/16 Threads

RAM: 32 GB

Disk: 500 GB SSD

Network: 1 Gbps, unlimited Traffic

IP: 8 x IPv4
HK 2x E5-2680 3.50GHz C16/T32 Ram 64GB SSD 500GB 1Gbps
CPU: 16 Core/32 Threads

RAM: 64 GB

Disk: 500 GB SSD

Network: 1 Gbps, unlimited Traffic

IP: 8 x IPv4
HK E5-2680v4 3.30GHz C14/T28 Ram 32GB SSD 1TB 1Gbps
CPU: E5-2680v4 14 Core/28 Threads

RAM: 32 GB

Disk: 1 TB SSD

Network: 1 Gbps, unlimited Traffic

IP: 8 x IPv4
HK 2x E5-2680v4 3.30GHz C28/T56 Ram 64GB SSD 1TB 1Gbps
CPU: 2 Core/28 Threads

RAM: 64 GB

Disk: 1 TB SSD

Network: 1 Gbps, unlimited Traffic

IP: 8 x IPv4
Fast Dedicated Server Hong Kong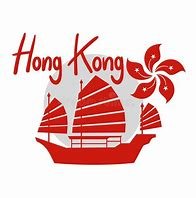 The Best Dedicated Servers in Hong Kong
WDMSH dedicated servers are based in Seoul, Korea. Dedicated servers in Korea provide greater freedom than shared hosting. The fact that you have complete control over the server (or servers) is by far the most significant advantage. This includes the opportunity to choose the operating system, hardware, virtual private servers, and so on.
Do you want to get a dedicated server? You need one that can give complex hosting solutions on a worldwide scale and has a global network. You must utilize WDMSH in conjunction with one of our dedicated servers in Seoul, Korea. Whatever your budget, we have solutions for you, with a wide range of storage capacities and degrees of potency to pick from. Our team at WDMSH is ready to work with you to determine which of our dedicated servers in Seoul, Korea is the best fit for your company. Why put yourself through the emotional and physical hardship of purchasing and maintaining your own equipment when we can do it for you? There is no alternative to the convenience of renting a dedicated server from WDMSH. Because of the flexibility, quality, and convenience it offers, one of our dedicated servers in Seoul, Korea is the best solution for you.
Our Hardware
Our dedicated servers in Seoul and Korea use Error Correcting Code RAM, abbreviated as ECC RAM. One of the most serious worries when using a dedicated server is that it will become contaminated. Data can be corrupted by a variety of factors, including electrical interference, excessive heat, and viruses. The ECC system, on the other hand, has specialized hardware that allows it to prevent some of the most common sources of data corruption. It is likely that it will be more expensive than conventional RAM; however, the increased expense is justified due to its better level of dependability and security. If you choose one of our dedicated servers in Seoul, Korea, you can rest assured that your data is protected from compromise by an extra layer of security.
Protection, as well as command and control
When compared to using a shared server, investing in one of our dedicated servers in Seoul, Korea provides numerous benefits. When you're just getting started, shared servers are a terrific alternative, but dedicated servers provide even more security and control over your environment. If you purchase one of our dedicated servers in Seoul, Korea, you will have complete control over the server's configuration and operation. As a result, you won't have to choose a layout from a set of alternatives; rather, you'll be able to personalize it to your specific needs and tastes. The level of security on a dedicated server is substantially stronger, and you will be able to modify the level of protection to match the needs of both your business and the clients you serve.
Unrestricted Advancement
When your company's needs transcend the capacity of a shared server, it's time to upgrade to one of our dedicated servers in Seoul, Korea. WDMSH wants your business to succeed to the greatest extent possible, and renting one of our dedicated servers in Seoul Korea is a critical step toward that goal. When you transfer to a dedicated server, instead of sharing its resources with one or more other businesses, the entire server is accessible for use by your website or web application. This eliminates the need to compete for scarce resources. This means your website will be able to handle more traffic, which is essential for any expanding business. It also implies that the loading times of your pages will be greatly decreased. Renting one of our dedicated servers in Seoul, Korea will propel your company to new heights, so contact us right away.