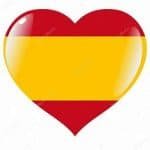 Fast Dedicated server Spain
VPS Server Madrid ES CPU 1 Core, RAM 2GB, SSD 20GB
CPU 1 Core

RAM 2GB

SSD 20GB

Pay 3 months, get 1% discount
Pay 6 months, get 2% discount
Pay 12 months, get 4% discount
Pay 24 months, get 6% discount

IP: 1 x IPv4

Network: 100 Mbps, Traffic unlimited
HK E5-2680 3.50GHz C8/T16 Ram 32GB SSD 500GB 1Gbps
CPU: E5-2680 8 Core/16 Threads

RAM: 32 GB

Disk: 500 GB SSD

Network: 1 Gbps, unlimited Traffic

IP: 8 x IPv4
HK 2x E5-2680 3.50GHz C16/T32 Ram 64GB SSD 500GB 1Gbps
CPU: 2 Core/32 Threads

RAM: 64 GB

Disk: 500 GB SSD

Network: 1 Gbps, unlimited Traffic

IP: 8 x IPv4
HK E5-2680v4 3.30GHz C14/T28 Ram 32GB SSD 1TB 1Gbps
CPU: E5-2680v4 14 Core/28 Threads

RAM: 32 GB

Disk: 1 TB SSD

Network: 1 Gbps, unlimited Traffic

IP: 8 x IPv4
HK 2x E5-2680v4 3.30GHz C28/T56 Ram 64GB SSD 1TB 1Gbps
CPU: 2 Core/28 Threads

RAM: 64 GB

Disk: 1 TB SSD

Network: 1 Gbps, unlimited Traffic

IP: 8 x IPv4
Cloud VPS Servers Madrid Spain: your own server environment
A dedicated server provides you with your own machine to manage all of your internet operations.
Do you need a server that is both reliable and powerful for your business? Or for use in personal matters, such as a gaming server? We have a server that will be ideal for you.
For a really reasonable price.
A dedicated server is essentially your own personal server that you may use for all internet-related tasks. When you use a dedicated server, you have a lot of discretion in terms of flexibility because you get to choose which programs are placed on the server as well as how the server is configured.
For example, would you prefer a server devoted to the Linux operating system or one dedicated to the Windows operating system? Not a problem!
Dedicated servers, well-known industry names
We exclusively use hardware from reputable manufacturers such as Fujitsu, Dell, Supermicro, and HP for our dedicated servers.
Each server is subjected to a thorough inspection 48 hours before it is delivered. Each component is precisely matched to its counterpart to achieve the best level of server performance possible. What is the outcome?
A reliable server that offers the highest level of availability and security.
Should you manage your server yourself or hire someone to do it for you?
Our hosting services are intended for business professionals that demand a sophisticated server architecture to meet the complicated requirements of today's applications. We provide you complete control over the configuration and management of your server while also guaranteeing that if any hardware fails, we will replace it within four hours, and this service is available around the clock.
Would you prefer that our staff of highly qualified system engineers supervise the operations of your dedicated server?
If this is the case, we would be pleased to discuss our customized solutions for server management with you.
Our Dedicated Hosting service
Examine the comparison of our dedicated hosting packages below and choose the dedicated server that best matches your needs. For example, a server that is solely dedicated to the Linux or Windows operating systems. Do you have more knowledge?
It would be our pleasure to work with you to determine which option is best for your organization.