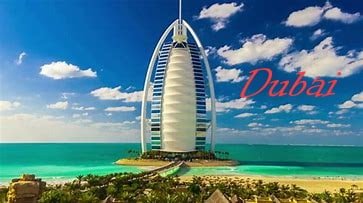 Dubai
VPS Dubai UAE vCPU: 1x | RAM: 2GB | Disk: 50GB SSD
CPU: 1 Core

RAM: 2 GB

Disk: 50 GB SSD

Network: 1 Gbps, Traffic 2 TB

IP: 1 x IPv4
VPS Dubai UAE vCPU: 2x | RAM: 4GB | Disk: 50GB SSD
CPU: 2 Core/2 Threads

RAM: 4 GB

Disk: 50 GB SSD

Network: 1 Gbps, 2 TB Traffic

IP: 1 x IPv4
VPS Dubai UAE vCPU: 4x | RAM: 8GB | Disk: 50GB SSD
CPU: 4 Core

RAM: 8 GB

Disk: 50 GB SSD

Network: 1 Gbps, 3 TB Traffic

IP: 1 x IPv4
VPS Dubai UAE vCPU: 8x | RAM: 16GB | Disk: 50GB SSD
CPU: 8 Core

RAM: 16 GB

Disk: 50 GB SSD

Network: 1 Gbps, Traffic 3 TB

IP: 1 x IPv4
VPS Dubai UAE vCPU: 8x | RAM: 32GB | Disk: 50GB SSD
CPU: 8 Core

RAM: 32 GB

Disk: 50 GB SSD

Network: 1 Gbps, 3 TB Traffic

IP: 1 x IPv4
VPS Dubai UAE vCPU: 16x | RAM: 32GB | Disk: 50GB SSD
CPU: 16 Core

RAM: 32 GB

Disk: 50 GB SSD

Network: 1 Gbps, 3 TB Traffic

IP: 1 x IPv4
Cloud VPS Dubai: Your own server environment
More and more websites are using virtual private servers to host their sites (VPS). If you're worried that your host might slow down your website's performance, you should look into other options. Hosting services come at a range of prices and with a number of features that can be changed. Choose a layout that looks good with the rest of the information on your site. This article will explain what a virtual private server is, who uses them, and when a VPS is better than shared hosting. as long as you keep your online presence private. Anyone can buy or rent a server with cPanel and the ability to host their own website.
What does it mean when someone talks about a "virtual private server"?
Shared hosting is an alternative to dedicated hosting in which a single server is split up into multiple spaces, one for each client's website. Only a small amount of processing power is used.
You can only do so much to help, and what other people do can change your life. If a virus is on a computer, it is completely useless to the person who is using it.
It's possible that the number of users a web host can handle has nothing to do with how much their servers cost.
You'll get a warning message if the website you're trying to visit is hosted on the same server as the one you're already connected to. At any given time, less than 80% of a website's server capacity must be in use for it to be considered idle. This is a waste of capacity because it is not being used. Major customer dissatisfaction could also be caused by a server problem or an unusually high number of people using the internet at the same time. It can't be broken, which is probably its most important quality. This makes it hard to decode.
VPS-hosting:
VPSs are still called "conventional" servers, even though they let multiple users share the hardware and resources of a single physical server. This is because VPSs let more than one person use the server's resources at the same time. It takes more work to put in place the technologies needed to fully understand the unique qualities of each customer.
With a virtual private server, you can add more RAM to your server without having to buy new hardware (VPS). You are not affected by what other clients or websites do on this server.
A stricter safety policy will be good for everyone, so we should make one. The hypervisor's job is to set up virtual servers, which means it can run a wide range of specialized programs.
VPS hosting costs more than WordPress hosting, which is another name for this type of hosting. WordPress websites that are hosted on a dedicated or virtual private server (VPS) with an SSD don't need much maintenance. But the fact that these tools were made specifically for use with WordPress has a lot of benefits. One of the many benefits is that productivity goes up.
VPSs (virtual private servers) may cost more than using WordPress. Most of the time, these take more time and are more specific than usual, but they pay off in the end by making work faster and better.