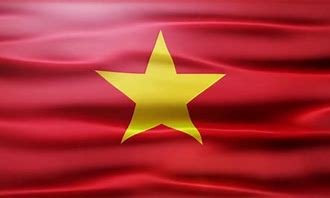 Hanoi
VPS Hanoi Vietnam CPU 1, RAM 2GB, SSD 50GB
CPU: 1 Core

RAM: 2 GB

Disk: 50 GB SSD

Pay 3 months, get 1% discount
Pay 6 months, get 2% discount
Pay 12 months, get 4% discount
Pay 24 months, get 6% discount

Network: 1 Gbps, 2 TB Traffic

IP: 1 x IPv4
VPS Hanoi Vietnam CPU 2, RAM 4GB, SSD 50GB
CPU: 2 Core

RAM: 4 GB

Disk: 50 GB SSD

Pay 3 months, get 1% discount
Pay 6 months, get 2% discount
Pay 12 months, get 4% discount
Pay 24 months, get 6% discount

Network: 1 Gbps, Traffic 2 TB

IP: 1 x IPv4
VPS Hanoi Vietnam CPU 4, RAM 8GB, SSD 50GB
CPU: 4 Core

RAM: 8 GB

Disk: 50 GB SSD

Pay 3 months, get 1% discount
Pay 6 months, get 2% discount
Pay 12 months, get 4% discount
Pay 24 months, get 6% discount

Network: 1 Gbps, Traffic 3 TB

IP: 1 x IPv4
VPS Hanoi Vietnam CPU 8, RAM 16GB, SSD 50GB
CPU: 8 Core

RAM: 16 GB

Disk: 50 GB SSD

Pay 3 months, get 1% discount
Pay 6 months, get 2% discount
Pay 12 months, get 4% discount
Pay 24 months, get 6% discount

Network: 1 Gbps, 3 TB Traffic

IP: 1 x IPv4
VPS Hanoi Vietnam CPU 8, RAM 32GB, SSD 50GB
CPU: 8 Core

RAM: 32 GB

Disk: 50 GB SSD

Pay 3 months, get 1% discount
Pay 6 months, get 2% discount
Pay 12 months, get 4% discount
Pay 24 months, get 6% discount

Network: 1 Gbps, Traffic 3 TB

IP: 1 x IPv4
VPS Hanoi Vietnam CPU 16, RAM 32GB, SSD 50GB
CPU: 16 Core

RAM: 32 GB

Disk: 50 GB SSD

Pay 3 months, get 1% discount
Pay 6 months, get 2% discount
Pay 12 months, get 4% discount
Pay 24 months, get 6% discount

Network: 1 Gbps, 3 TB Traffic

IP: 1 x IPv4
Cloud VPS Hanoi: Your own server environment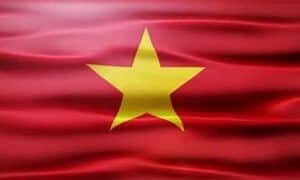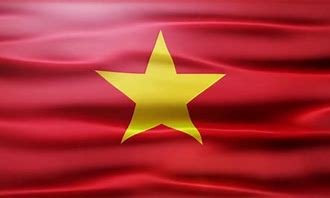 The use of virtual private servers (VPSs) as a platform for hosting websites is becoming increasingly widespread (VPS). You should investigate different hosting providers if you are afraid that the performance of your website could deteriorate as a result of your current one. There is a wide range of pricing options available for hosting services, as well as a wide range of features that can be customized. Pick a format that works well with the content that is presented throughout the rest of your website. This article will explain what a virtual private server is, who uses them, and why utilizing a VPS is preferable to using shared hosting by comparing the two options side-by-side. to the extent that you maintain a discrete presence on the internet. The opportunity to buy or rent a server that comes pre-installed with cPanel and the capacity to host one's own website is available to absolutely anyone.
What exactly does one mean when they say that they have a "virtual private server"?
An alternative to dedicated hosting is shared hosting, in which a single server is partitioned into numerous spaces, one of which is designated specifically for each individual customer's website. There is only a little amount of computing power that is utilized.
There is a limit to how much you can help, and the choices made by other people can have an effect on your life. It is impossible for a person to accomplish anything worthwhile while using a computer that has been compromised by a virus.
It is likely that the number of users that a web host is able to support is unrelated to the cost of the servers that they offer.
You will be presented with a warning message if the website you are attempting to view is also hosted on the same server as the one to which you are now connected. In order for a website to be declared inactive at any particular time, less than eighty percent of the server capacity must be being utilized by other websites. The fact that this area isn't being utilized to its full potential results in wasted capacity. A server malfunction or an exceptionally high volume of internet traffic could be another cause of significant unhappiness on the part of the customer base. Because it cannot be destroyed, which is likely its most essential quality, deciphering it is an extremely difficult challenge.
VPS-hosting:
Virtual private servers are still referred to be "conventional" servers despite the fact that they permit several users to share the hardware and resources of a single physical server. This is because virtual private servers (VPSs) make it possible for several users to share a server's resources. It is more tedious to implement the technologies that are required to completely appreciate the unique characteristics of each individual consumer.
The amount of random access memory (RAM) on your server can be increased without the need to replace the physical hardware thanks to virtual private servers (VPS). What other clients or websites do on this server has no influence on what you do; what you do is the only thing that matters.
Everyone will be better off in the long run if we implement a more stringent safety policy, so we should. Because it is the hypervisor's responsibility to configure the virtual servers, it is able to execute a wide variety of specialized software.
When compared to the cost of WordPress hosting, which is another name for this kind of hosting service, the cost of VPS hosting is significantly more. Websites built using WordPress that are hosted on a dedicated server or a virtual private server (VPS) and have an SSD require very little maintenance. On the other hand, the fact that these tools were developed with WordPress in mind from the beginning presents a great number of opportunities for improvement. One of the numerous benefits is a rise in productivity, which is just one of many.
It's possible that using WordPress will be less expensive than getting a virtual private server (VPS). These tend to be more time-consuming and specific than typical, but in the end, they pay off by enhancing efficiency and precision, so they are well worth the effort.