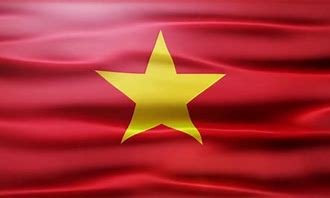 Ho Chi Minh
VPS Ho Chi Minh Vietnam CPU 1, RAM 2GB, SSD 50GB
CPU: 1 Core

RAM: 2 GB

Disk: 50 GB SSD

Pay 3 months, get 1% discount
Pay 6 months, get 2% discount
Pay 12 months, get 4% discount
Pay 24 months, get 6% discount

Network: 1 Gbps, 2 TB Traffic

IP: 1 x IPv4
VPS Ho Chi Minh Vietnam CPU 2, RAM 4GB, SSD 50GB
CPU: 2 Core

RAM: 4 GB

Disk: 50 GB SSD

Pay 3 months, get 1% discount
Pay 6 months, get 2% discount
Pay 12 months, get 4% discount
Pay 24 months, get 6% discount

Network: 1 Gbps, Traffic 2 TB

IP: 1 x IPv4
VPS Ho Chi Minh Vietnam CPU 4, RAM 8GB, SSD 50GB
CPU: 4 Core

RAM: 8 GB

Disk: 50 GB SSD

Pay 3 months, get 1% discount
Pay 6 months, get 2% discount
Pay 12 months, get 4% discount
Pay 24 months, get 6% discount

Network: 1 Gbps, Traffic 3 TB

IP: 1 x IPv4
VPS Ho Chi Minh Vietnam CPU 8, RAM 16GB, SSD 50GB
CPU: 8 Core

RAM: 16 GB

Disk: 50 GB SSD

Pay 3 months, get 1% discount
Pay 6 months, get 2% discount
Pay 12 months, get 4% discount
Pay 24 months, get 6% discount

Network: 1 Gbps, 3 TB Traffic

IP: 1 x IPv4
VPS Ho Chi Minh Vietnam CPU 8, RAM 32GB, SSD 50GB
CPU: 8 Core

RAM: 32 GB

Disk: 50 GB SSD

Pay 3 months, get 1% discount
Pay 6 months, get 2% discount
Pay 12 months, get 4% discount
Pay 24 months, get 6% discount

Network: 1 Gbps, Traffic 3 TB

IP: 1 x IPv4
VPS Ho Chi Minh Vietnam CPU 16, RAM 32GB, SSD 50GB
CPU: 16 Core

RAM: 32 GB

Disk: 50 GB SSD

Pay 3 months, get 1% discount
Pay 6 months, get 2% discount
Pay 12 months, get 4% discount
Pay 24 months, get 6% discount

Network: 1 Gbps, 3 TB Traffic

IP: 1 x IPv4
Cloud VPS Ho Chi Minh Vietnam: Your own server environment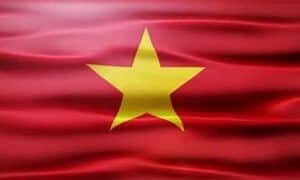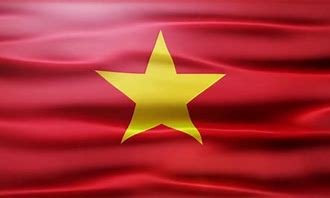 Virtual private servers are becoming an increasingly popular means of hosting websites (VPS). If you're concerned that your website's performance might suffer because of your host, you should look into other options. Hosting services are available at a variety of price points and with a number of customizable features. Choose a layout that flows nicely with the rest of your website's information. This article will explain what a virtual private server is, who uses them, and when using a VPS is better than using shared hosting. to the extent that you have a private online presence. Anyone, anyone can buy or rent a server equipped with cPanel and the ability to host their own website.
When someone mentions a "virtual private server," what precisely do they mean?
Shared hosting is an alternative to dedicated hosting in which a single server is partitioned into multiple spaces, one for each client's website. Little in the way of processing power is consumed.
You can only help so much, and the actions of others can have an impact on your life. Someone using a computer that has been infected with a virus is rendered completely useless.
It's possible that the quantity of users a web host can accommodate is unrelated to the price of their servers.
If the website you're trying to visit is also hosted on the same server as the one you're currently connected to, you'll get a warning message. For a website to be considered idle, less than 80% of its server capacity must be in use at any given moment. Capacity is being wasted here because of the lack of use. Major consumer dissatisfaction could also be the result of a server fault or an unusually large volume of internet traffic. Its indestructibility is arguably its most important feature, making decoding a formidable obstacle.
VPS-hosting:
Although they let several users to share a single physical server's hardware and resources, VPSs are still referred to as "conventional" servers. This is because VPSs permit multiple users to pool the server's resources. Implementing the technologies required to fully comprehend the unique traits of each consumer is more laborious.
Virtual private servers allow you to upgrade your server's RAM without replacing the hardware (VPS). What other clients or websites do on this server has no bearing on what you do.
Everyone will benefit from a stricter safety policy, so we should implement one. Since it is the hypervisor's job to set up virtual servers, it can run a broad variety of specialized programs.
The cost of VPS hosting is more than that of WordPress hosting, as this type of hosting is sometimes referred to. Hosted on a dedicated or virtual private server (VPS) with an SSD, WordPress websites require minimal maintenance. However, there are numerous advantages due to the fact that these tools were designed specifically for use with WordPress. Increased productivity is just one of the many upsides.
Virtual private servers (VPSs) may be more expensive than utilizing WordPress. These tend to be more time-consuming and specific than usual, but they pay off in the end by improving efficiency and precision.