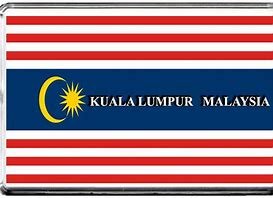 Kuala Lumpur
VPS Kuala Lumpur Malaysia CPU 1, RAM 2GB, SSD 50GB
CPU: 1 Core

RAM: 2 GB

Disk: 50 GB SSD

Pay 3 months, get 1% discount
Pay 6 months, get 2% discount
Pay 12 months, get 4% discount
Pay 24 months, get 6% discount

Network: 1 Gbps, Traffic 2 TB

IP: 1 x IPv4
VPS Kuala Lumpur Malaysia CPU 2, RAM 4GB, SSD 50GB
CPU: 2 Core

RAM: 4 GB

Disk: 50 GB SSD

Pay 3 months, get 1% discount
Pay 6 months, get 2% discount
Pay 12 months, get 4% discount
Pay 24 months, get 6% discount

Network: 1 Gbps, Traffic 2 TB

IP: 1 x IPv4
VPS Kuala Lumpur Malaysia CPU 4, RAM 8GB, SSD 50GB
CPU: 4 Core

RAM: 8 GB

Disk: 50 GB SSD

Pay 3 months, get 1% discount
Pay 6 months, get 2% discount
Pay 12 months, get 4% discount
Pay 24 months, get 6% discount

Network: 1 Gbps, Traffic 3 TB

IP: 1 x IPv4
VPS Kuala Lumpur Malaysia CPU 8, RAM 16GB, SSD 50GB
CPU: 8 Core

RAM: 16 GB

Disk: 50 GB SSD

Pay 3 months, get 1% discount
Pay 6 months, get 2% discount
Pay 12 months, get 4% discount
Pay 24 months, get 6% discount

Network: 1 Gbps, 3 TB Traffic

IP: 1 x IPv4
VPS Kuala Lumpur Malaysia CPU 8, RAM 32GB, SSD 50GB
CPU: 8 Core

RAM: 32 GB

Disk: 50 GB SSD

Pay 3 months, get 1% discount
Pay 6 months, get 2% discount
Pay 12 months, get 4% discount
Pay 24 months, get 6% discount

Network: 1 Gbps, 3 TB Traffic

IP: 1 x IPv4
VPS Kuala Lumpur Malaysia CPU 16, RAM 32GB, SSD 50GB
CPU: 16 Core

RAM: 32 GB

Disk: 50 GB SSD

Pay 3 months, get 1% discount
Pay 6 months, get 2% discount
Pay 12 months, get 4% discount
Pay 24 months, get 6% discount

Network: 1 Gbps, 3 TB Traffic

IP: 1 x IPv4
Cloud VPS Kuala Lumpur: Your own server environment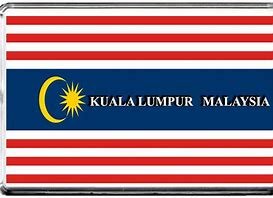 Website hosting on virtual private servers is a more recent development (VPS). Your choice of web host could have an impact on how well your website performs. The costs and variances of hosting services are very diverse. The layout you choose should complement the other information on your website well. What virtual private servers (VPS) are, who uses them, and the various circumstances in which VPS outperform shared hosting are all covered in this article. you own and operate your own website. In order to host one's own website from anywhere in the world, one can buy or rent a server using cPanel.
What does "virtual private server" (VPS) actually mean when it is used as a term?
By partitioning a server into several pieces, one for each customer's website, shared hosting enables web hosting businesses to serve more clients concurrently than dedicated hosting does. Computing resources are used essentially in zero.
There are limits to what you can do to be of assistance, and you could be impacted by other people's choices and deeds. Every user of a computer who gets a virus is rendered utterly worthless.
A web host's server costs may not necessarily be inversely correlated with the number of users it supports.
If you try to access a different website hosted on the same server as the one you are presently visiting and to which you are already connected, an alert will show up. Less than 80% of a website's server capacity are utilised at any given moment, at which point it is deemed idle. This is what is meant by underutilized capacity. Widespread customer unhappiness may also be the result of a downed system or an abnormally high amount of internet traffic. The most significant characteristic of it is probably that it cannot be broken, which makes decipherment a difficult task.
VPS-hosting:
The term "conventional" server still applies to VPSs even though they let several users share a single physical server's hardware and resources. The ability for users to share the server's resources is the reason for this since virtual private servers. The deployment of the technologies necessary to properly understand the distinctive qualities of each consumer is more difficult.
The memory on your server can be upgraded if you use a VPS without having to replace the hardware (VPS). You won't be impacted in any way by what other users or websites doing while using this server.
We should put in place a greater safety standard for the benefit of all. The hypervisor has the ability to execute a wide range of unique software applications because of its role in creating virtual servers.
A more affordable option to VPS hosting is hosting created just for WordPress, or "WordPress hosting." WordPress blogs hosted on dedicated or VPS servers with SSDs need little maintenance. But there are a lot of benefits to the fact that these tools were made to manage WordPress. One of the positives is an increase in productivity.
When compared to using WordPress, a virtual private server (VPS) may be more expensive. These are typically more involved than usual, but when done properly, they can increase speed and accuracy.