Cloud Servers Luxemborg
VPS Luxembourg vCPU: 1x | RAM: 512MB | Disk: 20GB SSD | Network 1 Gbps unlimited
CPU: 1 Core

RAM: 512 MB

Disk: 20 GB SSD

Network: 1 Gbps, unlimited Traffic

IP: 1 x IPv4
VPS Luxembourg vCPU: 1x | RAM: 1GB | Disk: 30GB SSD | Network 1 Gbps unlimited
CPU: 1 Core

RAM: 1 GB

Disk: 30 GB SSD

Network: 1 Gbps, Traffic unlimited

IP: 1 x IPv4
VPS Luxembourg vCPU: 2x | RAM: 2GB | Disk: 50GB SSD | Network 1 Gbps unlimited
CPU: 2 Core

RAM: 2 GB

Disk: 50 GB SSD

Network: 1 Gbps, Traffic unlimited

IP: 1 x IPv4
VPS Luxembourg vCPU: 2x | RAM: 4GB | Disk: 100GB SSD | Network 1 Gbps unlimited
CPU: 2 Core

RAM: 4 GB

Disk: 100 GB SSD

Network: 1 Gbps, Bandwidth unlimited

IP: 1 x IPv4
VPS Luxembourg HIGH-CPU vCPU: 4x | RAM: 4GB | Disk: 100GB SSD | Network 1 Gbps unlimited
CPU: 4 Core

RAM: 4 GB

Disk: 100 GB SSD

Network: 1 Gbps, Traffic unlimited

IP: 1 x IPv4
VPS Luxembourg vCPU: 2x | RAM: 8GB | Disk: 200GB SSD | Network 1 Gbps unlimited
CPU: 2 Core

RAM: 8 GB

Disk: 200 GB SSD

Network: 1 Gbps, Traffic unlimited

IP: 1 x IPv4
VPS Luxembourg HIGH-CPU vCPU: 4x | RAM: 8GB | Disk: 200GB SSD | Network 1 Gbps unlimited
CPU: 4 Core

RAM: 8 GB

Disk: 200 GB SSD

Network: 1 Gbps, Traffic unlimited

IP: 1 x IPv4
VPS Luxembourg HIGH-CPU vCPU: 6x | RAM: 6GB | Disk: 200GB SSD | Network 1 Gbps unlimited
CPU: 6 Core

RAM: 6 GB

Disk: 200 GB SSD

Network: 1 Gbps, Traffic unlimited

IP: 1 x IPv4
VPS Luxembourg vCPU: 7x | RAM: 16GB | Disk: 400GB SSD | Network 1 Gbps unlimited
CPU: 7 Core

RAM: 16 GB

Disk: 400 GB SSD

Network: 1 Gbps, Bandwidth unlimited

IP: 1 x IPv4
VPS Luxembourg HIGH-CPU vCPU: 6x | RAM: 8GB | Disk: 400GB SSD | Network 1 Gbps unlimited
CPU: 6 Core

RAM: 8 GB

Disk: 400 GB SSD

Network: 1 Gbps, Traffic unlimited

IP: 1 x IPv4
VPS Luxembourg HIGH-CPU vCPU: 8x | RAM: 16GB | Disk: 400GB SSD | Network 1 Gbps unlimited
CPU: 8 Core

RAM: 16 GB

Disk: 400 GB SSD

Network: 1 Gbps, Bandwidth unlimited

IP: 1 x IPv4
VPS Luxembourg vCPU: 8x | RAM: 32GB | Disk: 600GB SSD | Network 1 Gbps unlimited
CPU: 8 Core

RAM: 32 GB

Disk: 600 GB SSD

Network: 1 Gbps, Bandwidth unlimited

IP: 1 x IPv4
Very Powerful Cloud Servers Luxemborg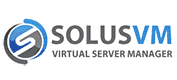 Luxemborg-based cloud virtual private servers (VPS) that are located in Europe, specifically the Luxemborg
A virtual private server, often known as a VPS server, is an individual virtual server that shares a physical host computer with other VPS servers. You have complete control over the server thanks to the root access that comes with a virtual private server (VPS). On your very own virtual private server (VPS), you have complete autonomy to install whatever program you like. You will be provided with a web interface that can be used to manage your virtual private server (VPS) when you purchase one. You have the ability to control a variety of items, such as re-installation, through this web interface. You will receive a free server license along with the control panel Directadmin that comes with every VPS server you purchase from i.e. CentOS, Apache, Nginx, PHP, MySQL, and a Mail Server are the backend services.
When transitioning from shared hosting to your very own dedicated server, a virtual private server (VPS) is an excellent choice.
The utilization of other Virtual Private Servers will not have any impact because each VPS server has its own unique quantity of RAM, hard disk space, and data traffic. Because of this, you will have the peace of mind of knowing that your applications, which you would host within it, will have their very own secure environment. As a result of the fact that each VPS server has its own environment, it is also responsible for its own mistakes and addresses, functionalities, and associated performance. In addition to that, there is always the option to upgrade to a larger plan at any moment. If you anticipate needing more resources in the future, you can easily obtain these by performing a straightforward upgrade. A virtual private server is perfect since it can expand with you.
In addition, we provide Cloud VPS Servers in Thailand, Singapore, The Netherlands, France, South Korea, Japan, and the USA. These servers are located in Europe, the United States of America, and Asia.