Cloud Servers Mumbai India
VPS Server Mumbai IND CPU 1, Ram 512MB, SSD 20GB
High Performance VPS Server Mumbai India

CPU 1, RAM 512MB, SSD 20 GB

Network 1 Gbps, Traffic 500GB

OS Linux Only
Pay 3 months, get 1% discount
Pay 6 months, get 2% discount
Pay 12 months, get 4% discount
Pay 24 months, get 6% discount

Standard DDoS protection

1 IPv4 + IPv6

Setup €3.50
VPS Server Delhi IND CPU 1, Ram 1GB, SSD 30GB
High Performance VPS Server Mumbai India

CPU 1, RAM 1GB, SSD 30 GB

Network 1 Gbps, Traffic 500GB

OS Linux Only
Pay 3 months, get 1% discount
Pay 6 months, get 2% discount
Pay 12 months, get 4% discount
Pay 24 months, get 6% discount

Standard DDoS protection

1 IPv4 + IPv6

Setup € 2.50
VPS Server Bangalore IND CPU 2, Ram 2GB, SSD 50GB
High Performance VPS Server Mumbai India

CPU 2, RAM 2GB, SSD 50 GB

Network 1 Gbps, Traffic 500GB

OS Linux Only
Pay 3 months, get 1% discount
Pay 6 months, get 2% discount
Pay 12 months, get 4% discount
Pay 24 months, get 6% discount

Standard DDoS protection

1 IPv4 + IPv6

Setup € 2.50
VPS Server Chennai IND HIGH-CPU 4, Ram 4GB, SSD 100GB
High Performance VPS Server Mumbai India
HIGH-CPU 4

RAM 4GB, SSD 100 GB

OS Linux Only
Pay 3 months, get 1% discount
Pay 6 months, get 2% discount
Pay 12 months, get 4% discount
Pay 24 months, get 6% discount

Network 1 Gbps, Traffic 1TB

Standard DDoS protection

1 IPv4 + IPv6

Setup € 2.50
VPS Server Kolkata IND CPU 2, Ram 8GB, SSD 200GB
High Performance VPS Server Mumbai India

CPU 2, RAM 8GB, SSD 200 GB

OS Linux Only
Pay 3 months, get 1% discount
Pay 6 months, get 2% discount
Pay 12 months, get 4% discount
Pay 24 months, get 6% discount

Network 1 Gbps, Traffic 1TB

Standard DDoS protection

1 IPv4 + IPv6

Setup € 2.50
VPS Server Jaipur IND HIGH-CPU 4, Ram 8GB, SSD 200GB
High Performance VPS Server Mumbai India
HIGH-CPU 4

RAM 8GB, SSD 200 GB

Network 1 Gbps, Traffic 1TB

OS Linux or Windows Server

Pay 3 months, get 1% discount
Pay 6 months, get 2% discount
Pay 12 months, get 4% discount
Pay 24 months, get 6% discount

Standard DDoS protection

1 IPv4 + IPv6

Setup € 2.50
VPS Server Bhopal IND HIGH-CPU 6, Ram 6GB, SSD 200GB
High Performance VPS Server Mumbai India
HIGH-CPU 6

RAM 6GB, SSD 200 GB

OS Linux Only
Pay 3 months, get 1% discount
Pay 6 months, get 2% discount
Pay 12 months, get 4% discount
Pay 24 months, get 6% discount

Network 1 Gbps, Traffic 1TB

Standard DDoS protection

1 IPv4 + IPv6

Setup € 2.50
VPS Server Lucknow IND CPU 7, Ram 16GB, SSD 400GB
High Performance VPS Server Mumbai India
CPU 7

RAM 16GB, SSD 400 GB

Network 1 Gbps, Traffic 1.5TB

OS Linux or Windows Server

Pay 3 months, get 1% discount
Pay 6 months, get 2% discount
Pay 12 months, get 4% discount
Pay 24 months, get 6% discount

Standard DDoS protection

1 IPv4 + IPv6

Setup € 2.50
VPS Server Patna IND HIGH-CPU 6, Ram 8GB, SSD 400GB
High Performance VPS Server Mumbai India
HIGH-CPU 6

RAM 8GB, SSD 400 GB

Network 1 Gbps, Traffic 1.5TB

OS Linux or Windows Server

Pay 3 months, get 1% discount
Pay 6 months, get 2% discount
Pay 12 months, get 4% discount
Pay 24 months, get 6% discount

Standard DDoS protection

1 IPv4 + IPv6

Setup € 2.50
VPS Server Ranchi IND HIGH-CPU 8, Ram 16GB, SSD 400GB
High Performance VPS Server Mumbai India
HIGH-CPU 8

RAM 16GB, SSD 400 GB

Network 1 Gbps, Traffic 1.5TB

OS Linux or Windows Server

Pay 3 months, get 1% discount
Pay 6 months, get 2% discount
Pay 12 months, get 4% discount
Pay 24 months, get 6% discount

Standard DDoS protection

1 IPv4 + IPv6

Setup € 2.50
VPS Server Srinagar IND CPU 8, Ram 32GB, SSD 600GB
High Performance VPS Server Mumbai India
CPU 8

RAM 32GB, SSD 600 GB

Network 1 Gbps, Traffic 2TB

OS Linux or Windows Server

Pay 3 months, get 1% discount
Pay 6 months, get 2% discount
Pay 12 months, get 4% discount
Pay 24 months, get 6% discount

Standard DDoS protection

1 IPv4 + IPv6

Setup € 2.50
Cloud Servers Mumbai India: Your own environment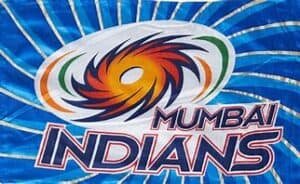 What exactly is Virtual Private Server (VPS) hosting in the Cloud?
Virtual Private Server is commonly abbreviated as "VPS." The protected environments of the dedicated web server are divided up. This is possible with the help of technologies that we call "virtualization."A Cloud Virtual
Private Server (VPS) hosting package in Poland includes all the features of a dedicated server. You have the option of tailoring the OS to your specific requirements. In this way, the level of flexibility is unrivaled, and the smooth operation of any type of program or component is ensured. This is an excellent solution for many businesses. SSD, or Solid State Drive, is much quicker than its predecessor, the hard disk. For good user service, it's crucial that users are able to navigate the site without any issues.
Cloud Virtual Private Servers' Benefits
Customized Server Environment You can host your sites on a Cloud VPS, store shared data, and free up space for regular backups. Have your server needs increased? A Cloud VPS is a great intermediate step before making the jump to a dedicated server.
Handle your server administration with complete independence. Each server comes with a free license for the control panel DirectAdmin, which supports many popular platforms and applications like CentOS 6.x, Apache 2.x, PHP 5.x, MySQL 5.x, and Mail Server. You can manage the server on your own through a web-based interface. Backing up, reinstalling, upgrading, or expanding software? You're in complete control of the situation.
Not affecting any other servers Since each Cloud VPS is assigned its own hard drive, processing resources, and data transfer quota, your server won't be affected by those of other customers. You are assured of a dedicated server environment for your programs. Each server also has its own error reporting and addressing mechanisms, capabilities, and associated performance characteristics.
Simple to expand upon How low are your supplies getting to be? You can get started in the same vein by performing a simple upgrade. A virtual private server hosted in the cloud is therefore ideal for developing on the go.
Betaalbaar Since our servers are located in multiple data centers across the globe, we do not charge sales tax. As a result, we can provide Cloud VPS hosting at an extremely competitive rate.
What does he need?
Do you manage multiple blogs? Cloud VPS web server power then comes along for the ride. This is the sweet spot for your virtual private server. When compared to shared web hosting, where you have to pay extra for each additional site, this is a huge savings. The greater the number of blogs that are consolidated onto a single server, the greater the strain placed on that server. Having a properly functioning machine at your disposal is a must. The more options a user has for their Cloud VPS, the longer it will take to get everything working together. If it appears that you are asking too many processes, you can always order more geheugen to help you out. For peace of mind, it's been suggested that a powerful processor be selected as well.
Don't be shy about lending a hand.
Know you nothing at all any longer? So many alternatives exist, too. Do you need the power of a dedicated server, or would a virtual private server (VPS) with solid-state storage (SSD) suffice? If you don't know the answer, we'll gladly assist you in finding it so that you can make an informed decision and get the best possible result from your investment. With many years in the industry under our belts, we've mastered a wide range of hosting methods. Feel free to look around our website at your leisure; if you have any questions, we'll be here to answer them.
I. WHAT IS A VPS?
A virtual private server, or VPS, is a type of Internet hosting that gives users their own dedicated server. Multiple isolated spaces host your website on one dedicated server. This is possible thanks to what we call virtualization methods. Similar to a physical server, a Cloud VPS package grants access to everything. You've got complete control over the OS, so you can tailor it to your requirements with a few clicks and some tweaks here and there. In this way, the possibilities are practically endless, and any service or program can be used without issue. Many businesses will benefit greatly from this fantastic option. Solid State Drive, or SSD, is a newer and more powerful type of hard drive than its HDD predecessor. Successful website navigation is crucial to providing a satisfying experience for visitors.
Is a Virtual Private Server (VPS) in Mumbai, India, in order?
Do you maintain multiple blogs? The strength of a Cloud VPS web server becomes apparent in this context. This is the very reason why the machine can do all this. This is in stark contrast to the situation with shared hosting, where additional websites incur additional fees on a regular basis. The more demand there is for a given VPS server, the more websites can be hosted on it. Having the ability to control a robust Cloud VPS hosting is highly desirable. The longer it takes to complete this task, the more stress the Virtual Private Server is under. In case the server is still utilizing an excessive number of processes, you can always ask for more storage space. It is deliberate to select enough disk space so that there are no unpleasant surprises later.
Don't hesitate to contact us for assistance.
Get stuck and can't decide what to do? Numerous alternatives exist. Is a Windows VPS the answer, or do you need something more robust, like a dedicated server? If you are having trouble deciding, we are happy to guide you in the right direction so that you can feel confident in your purchase. Various hosting methods are well within our wheelhouse of expertise. Please visit our website and feel free to contact us with any questions.