Silicon Valley Us
VPS Silicon Valley vCPU: 1x | RAM: 2GB | Disk: 50GB SSD
CPU: 1 Core

RAM: 2 GB

Disk: 50 GB SSD

Network: 1 Gbps, Traffic 2 TB

IP: 1 x IPv4
VPS Silicon Valley vCPU: 2x | RAM: 4GB | Disk: 50GB SSD
CPU: 2 Core

RAM: 4 GB

Disk: 50 GB SSD

Network: 1 Gbps, Traffic 2 TB

IP: 1 x IPv4
VPS Silicon Valley vCPU: 4x | RAM: 8GB | Disk: 50GB SSD
CPU: 4 Core

RAM: 8 GB

Disk: 50 GB SSD

Network: 1 Gbps, 3 TB Traffic

IP: 1 x IPv4
VPS Silicon Valley vCPU: 8x | RAM: 16GB | Disk: 50GB SSD
CPU: 8 Core

RAM: 16 GB

Disk: 50 GB SSD

Network: 1 Gbps, 3 TB Traffic

IP: 1 x IPv4
VPS Silicon Valley vCPU: 8x | RAM: 32GB | Disk: 50GB SSD
CPU: 8 Core

RAM: 32 GB

Disk: 50 GB SSD

Network: 1 Gbps, Traffic 3 TB

IP: 1 x IPv4
VPS Silicon Valley vCPU: 16x | RAM: 32GB | Disk: 50GB SSD
CPU: 16 Core

RAM: 32 GB

Disk: 50 GB SSD

Network: 1 Gbps, 3 TB Traffic

IP: 1 x IPv4
Cloud VPS Washington: Your own server environment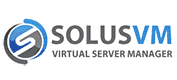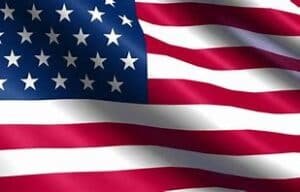 Our hosting on Silicon Valley solid-state drive virtual private servers provides lightning-fast response times. Maintain perfect functionality with all conceivable configurations of hardware and software. Because IDFNV is able to guarantee continuous performance in a scenario where there is no risk involved, you will never again be need to question whether or not the internet is operating appropriately. It is highly suggested that the location of the server be in the same country as the country that accounts for the great majority of site visits. You could choose to travel that way given that our SSD VPS servers are located in the state of Washington. On the other hand, we also host SSD VPS servers in other regions, such as Milan, which is located in Italy, for instance. We are able to guarantee that you will always have access to an SSD VPS by conducting business in this manner. This is true regardless of where in the world you may be. The phrase "Virtual Private Server" is shortened to "PS," and this is an abbreviation. On the dedicated web server, there are a great many password-protected regions to choose from. Methods that leverage virtualization make this kind of thing feasible. You will have the same level of total administrative control over a virtual private server (VPS) that you would have over your own physical server. You have the power to make changes to the operating system in accordance with your findings, and those changes will take effect immediately. In this way, the versatility is unrivaled, and the smooth operation of any and all software and services is ensured. Consideration should be given to this wonderful option by a wide range of different types of companies. The "solid state drive" (sometimes shortened as "SSD") is a storage device that is far quicker than its predecessor, the hard disk. The word "solid state drive" is abbreviated as "SSD." It is essential for a website's navigation to be uncomplicated in order to offer a positive experience to its users.
Do you intend to create any additional posts for your blog in the days and weeks to come? At this stage, the capability of the web server becomes relevant for the second time in the process. At this point in the process, the machine is functioning at its absolute peak. On the other hand, shared hosting necessitates an additional payment on a monthly basis for each additional site that is hosted on the server. This stands in stark contrast to hosting that is shared by multiple users. The standard must be raised to a higher level whenever there is an increase in the overall number of websites that are the responsibility of a single server. The most desirable circumstance one may be in is one in which they have control over a powerful server. When every possible customization option on the Virtual Private Server is taken into account, this operation will take a noticeably longer amount of time to complete. If you see that you are still requesting an excessive number of processes, you have the opportunity to make a request for additional RAM at any moment. This ability is always available to you. It is also recommended that you get a powerful CPU in order to ensure that there will not be any surprises further down the road.
Have you lost focus on the forest because you've grown so preoccupied with the individual trees? In addition to that, a great deal of other options are available. Is a web server that is devoted to Linux the best option for your needs, or would one of the other available options be more beneficial? In the case that you are unable to figure it out on your own, we will be pleased to point you in the right path and ensure that you are satisfied with the product that you have purchased so that you may get your money's worth out of it. We have a great deal of experience working with a wide range of hosting procedures. Please do not hesitate to contact us through our website if you have any questions or require any assistance.