Cloud VPS Servers Sedney
VPS George Street, Sydney HIGH CPU Cores 6, RAM 6 GB, SSD 200 GB
CPU: 6 Cores

RAM: 6 GB

Disk: 200 GB SSD

Network: 150 Mbps, Bandwidth 1000 GB

IP: 1 x IPv4
VPS Hyde Park, Sydney HIGH CPU Cores 6, RAM 8 GB, SSD 400 GB
CPU: 6 Core

RAM: 8 GB

Disk: 400 GB SSD

Network: 150 Mbps, Bandwidth 1500 GB

IP: 1 x IPv4
VPS Royal Botanic, Sydney Cores 7, RAM 16 GB, SSD 400 GB
CPU: 7 Core

RAM: 16 GB

Disk: 400 GB SSD

Network: 150 Mbps, Bandwidth 5000 GB

IP: 1 x IPv4
VPS Kings Cross, Sydney HIGH CPU Cores 8, RAM 16 GB, SSD 400 GB
CPU: 8 Core

RAM: 16 GB

Disk: 400 GB SSD

Network: 250 Mbps, Bandwidth 1500 GB

IP: 1 x IPv4
VPS Victoria Building, Sydney
CPU: 8 Core

RAM: 32 GB

Disk: 600 GB SSD

Network: 250 Mbps, Bandwidth 5000 GB

IP: 1 x IPv4
Very High Performance Cloud VPS Servers Sydney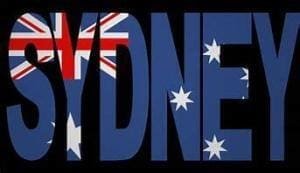 Is it important to you to have a secure location to store your files on a server? Imagine a virtual private server in Korea that meets all of your needs. Virtual Private Servers, or VPSs, are remote computer systems. The server becomes an extension of your personal PC. The only real difference is that you won't have to worry about setting up your own server. You will be storing your data on a secure server in South Korea, where it will be backed up often. This way, you can save the time and money it would take to set up your own server while still ensuring that you have quick and easy access to one whenever you need it. VPS servers require extensive upkeep and, of course, stringent firewall protection. To do this on your own will cost you a lot of money. Working with a third-party VPS hosting provider eliminates the necessity for this.
Virtual Private Servers for Individual Use.


VPS servers from WDMSH are a great option for individuals and businesses alike. It's possible to utilize them privately, for example, to save or replicate software and data. By doing so, you may rest assured that you have a copy that has not been tainted by any errors stored safely away. Even if you routinely back up your data on a separate hard drive or external hard drive, there is still a danger that you will lose everything. Because of a malfunction or because you misplaced the disk, you've lost all of your data. As a result, keeping your backup on a server can be a convenient and secure option. What else could you possibly need if your files were stored in a secure location yet were still accessible from anywhere in the world? There is a wide variety of VPS servers from which to choose, so you can find one with features and a price that works for you.