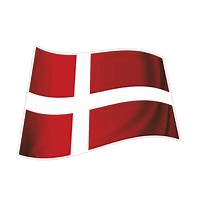 Denmark Copenhagen
Cloud VPS Denmark Copenhagen Cores 1, Ram 1 GB, NVMe 25 GB
CPU: 1 Core

RAM: 1 GB

Disk: 25 GB NVMe

Pay 3 months, get 1% discount
Pay 6 months, get 2% discount
Pay 12 months, get 4% discount
Pay 24 months, get 6% discount

Network: 100 Mbps, Bandwidth Unlimited Traffic

IP: 1 x IPv4
Cloud VPS Denmark Copenhagen Cores 2, Ram 2 GB, NVMe 40 GB
CPU: 2 Cores

RAM: 2 GB

Disk: 40 GB NVMe

Pay 3 months, get 1% discount
Pay 6 months, get 2% discount
Pay 12 months, get 4% discount
Pay 24 months, get 6% discount

Network: 150 Mbps, Bandwidth Unlimited

IP: 1 x IPv4
Cloud VPS Denmark Copenhagen Cores 2, Ram 4 GB, NVMe 60 GB
CPU: 2 Core

RAM: 4 GB

Disk: 60 GB NVMe

Pay 3 months, get 1% discount
Pay 6 months, get 2% discount
Pay 12 months, get 4% discount
Pay 24 months, get 6% discount

Network: 200 Mbps, Traffic Unlimited

IP: 1 x IPv4
Cloud VPS Denmark Copenhagen Cores 4, Ram 6 GB, NVMe 70 GB
CPU: 4 Core

RAM: 6 GB

Disk: 70 GB NVMe

Pay 3 months, get 1% discount
Pay 6 months, get 2% discount
Pay 12 months, get 4% discount
Pay 24 months, get 6% discount

Network: 250 Mbps, Traffic Unlimited

IP: 1 x IPv4
Cloud VPS Denmark Copenhagen Cores 4, Ram 8 GB, NVMe 90 GB
CPU: 4 Core

RAM: 8 GB

Disk: 90 GB NVMe

Pay 3 months, get 1% discount
Pay 6 months, get 2% discount
Pay 12 months, get 4% discount
Pay 24 months, get 6% discount

Network: 300 Mbps, Traffic Unlimited

IP: 1 x IPv4
Cloud VPS Denmark Copenhagen Cores 6, Ram 10 GB, NVMe 100 GB
CPU: 6 Core

RAM: 10 GB

Disk: 100 GB NVMe

Pay 3 months, get 1% discount
Pay 6 months, get 2% discount
Pay 12 months, get 4% discount
Pay 24 months, get 6% discount

Network: 350 Mbps, Traffic Unlimited

IP: 1 x IPv4
Cloud VPS Denmark Copenhagen Cores 8, Ram 12 GB, NVMe 150 GB
CPU: 8 Core

RAM: 12 GB

Disk: 150 GB NVMe

Pay 3 months, get 1% discount
Pay 6 months, get 2% discount
Pay 12 months, get 4% discount
Pay 24 months, get 6% discount

Network: 400 Mbps, Traffic Unlimited

IP: 1 x IPv4
Cloud VPS Denmark Copenhagen Cores 10, Ram 14 GB, NVMe 170 GB
CPU: 10 Core

RAM: 14 GB

Disk: 170 GB NVMe

Pay 3 months, get 1% discount
Pay 6 months, get 2% discount
Pay 12 months, get 4% discount
Pay 24 months, get 6% discount

Network: 450 Mbps, Traffic Unlimited

IP: 1 x IPv4
Cloud VPS Denmark Copenhagen Cores 16, Ram 16 GB, NVMe 210 GB
CPU: 16 Core

RAM: 16 GB

Disk: 210 GB NVMe

Pay 3 months, get 1% discount
Pay 6 months, get 2% discount
Pay 12 months, get 4% discount
Pay 24 months, get 6% discount

Network: 500 Mbps, Traffic Unlimited

IP: 1 x IPv4
Fast Vps Server Denmark Copenhagen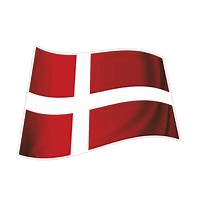 Denmark Copenhagen based virtual private servers
Because of their dependability, robustness, and adaptability, our servers will assist you in taking charge, and we also provide secure, high-performance VPS hosting in the capital city of Denmark, Copenhagen.
You have the choice of selecting one of our scalable VPS Servers in Copenhagen, or you can get in touch with us and describe what it is that you require in order to receive an accurate price estimate. Each and every one of our servers is located in one of our Tier III datacenters in Melbourne, which are widely recognized for their exceptional levels of safety and protection.
Your credit card number won't be stolen by us; we won't just take it and run. You may rely on us to provide the necessary infrastructure as a service (IaaS) services in a timely and individualized manner. Our organization is wholly owned by people who are originally from Australia, and this includes all of our employees as well as our technicians.
If you are in charge of a significant business, you should investigate the possibility of utilizing our hosting services for virtual private servers.
When would you use a server that is virtual and private?
With virtual private server hosting, a firm can host its website by renting a full server from a data center. This server comes equipped with its very own operating system as well as its own network connection. In contrast to a standard computer server, which may be located in a stuffy office closet, the VPS server is housed in a data center that has climate control and is managed by professional engineers who ensure that it is always connected to the network and the Internet. Instead of purchasing and setting up a computer server in their office, businesses can now lease virtual private servers instead. This saves them from having to pay additional staff members to administer and maintain the server. Businesses are able to concentrate on expanding their operations because they do not have to be concerned with maintaining and repairing their servers on a regular basis.
When compared to a shared hosting account, which distributes its resources among multiple different users, the dependability and security of a virtual private server (VPS) are significantly higher. A user is able to reserve a Virtual Private Server (VPS), which grants them full control over the server as well as all of the functions it offers. This ensures that no two users will ever share any component of the service in any way, shape, or form, whether it be the hardware, the storage space, the internet connectivity, or anything else. Services of this sort strive to provide their enterprise-level customers with peace of mind by being available without interruption or deterioration at all times. When compared to a server that is housed in a data center, a server that is housed in an office has inferior technology, computing power, and redundancy. Because of this, it is simple to distinguish a server housed in a data center from an office-based server. When it comes to mission-critical software, private virtual server environments are an absolute necessity. When compared to using virtual private servers (VPS), purchasing server hardware outright and maintaining it in-house is often more expensive than using VPS, despite the fact that the costs of virtual private servers (VPS) may vary depending on the underlying infrastructure.
The following is a list of potential examples of what could be housed on a virtual private server.
Interconnection that Occurs at a Breakneck Speed
VPS servers are quickly becoming the hosting platform of choice for an increasing number of enterprises and people. This is mostly attributable to the unrivaled speed and amazing bandwidth that these servers provide. As a result of the fact that VPS servers are housed in a data center, an extensive number of carriers are able to grant access to enormous quantities of bandwidth. Because of this, companies are able to take advantage of inexpensive bandwidth without sacrificing the quality of their service, and it also makes it simple to add more levels of redundancy. The capacity of the data center to pull in several high-speed internet connections rather than just one is responsible for the majority of the cost reductions associated with bandwidth. This ability allows the data center to avoid the necessity of establishing pricey local loops to the place of business of the customer. Customers can, in most situations, customize their bandwidth to meet their specific requirements, and the cost reductions that occur from doing so are a great added bonus.
Uptime of the Network
There are occasions when service level agreements (SLAs) included in virtual private server hosting services ensure a minimum amount of network uptime. It is possible that the condition of their network and the other equipment that supports it will determine the type of service level agreement that is implemented. You won't need to worry about the safety of your data if it's stored on a virtual private server because it has several firewalls, redundant hardware, and other precautions. Businesses are provided with the necessary sense of security when they have access to a large number of varied fiber conduits, redundant core routing, and redundant tier-1 Internet backbone connections. When businesses observe that a data center is prepared to "put its money where its mouth is," so to speak, they are more likely to make the transition from conventional computer server architecture to VPS server architecture. This is because VPS server architecture offers greater flexibility and scalability than conventional computer server architecture. The 100% network uptime service level agreement (SLA) and the hardware replacement service level agreement (SLA), both of which come with a money-back guarantee, make this transition possible.
          Security
To put it another way, ensuring the safety of one's company's data and network should be one of the company's highest priorities. For VPS hosting server providers, professional engineers with extensive experience and training are available at all hours of the day and night, 365 days a year, every day of the year. When it comes to hiring staff, data centers frequently look for top-tier individuals that have prior expertise working in network security. Because of this, the risks posed by spam, malware, and hackers have been reduced. Despite the presence of highly qualified security people, it is strongly recommended that further precautions be taken for the protection of the location. Examples of these additional protections include combining virtual private servers with firewalls and applying patches on a routine basis.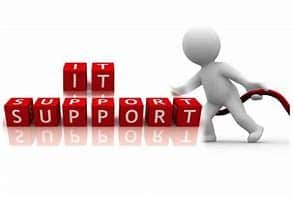 Key support features include proactive monitoring and hands-on services, in addition to technical assistance that is available round-the-clock, 365 days a year. ey also offer round-the-clock, 365 day a year access to their support staff. Even when they are not physically connected to their data, this provides clients with the piece of mind that they need. Customers that choose virtual private server hosting are free to concentrate on running their companies while the hosting company's administrators take care of server management.
Excellent New Infrastructure Improvements
When you rent a virtual private server (VPS) from a reputable host, one of the most significant advantages you gain is the host's ability to place the server in a first-rate data center. The majority of data centers have many layers of protection, which often consists of numerous sources of electricity, a diesel generator, HVAC (heating, ventilation, and air conditioning), and sophisticated fire suppression systems. Data center managers have the potential to save money and extend the life of their costly hardware by ensuring that virtual private server environments are kept at the optimal temperature and humidity levels at all times.