Ireland Dublin
Cloud VPS Ireland Dublin Cores 1, Ram 1 GB, NVMe 15 GB
CPU: 1 Core

RAM: 1 GB

Disk: 15 GB NVMe

Network: 100 Mbps, Traffic Unlimited

IP: 1 x IPv4
Cloud VPS Ireland Dublin Cores 2, Ram 2 GB, NVMe 30 GB
CPU: 2 Core

RAM: 2 GB

Disk: 30 GB NVMe

Network: 150 Mbps, Traffic Unlimited

IP: 1 x IPv4
Cloud VPS Ireland Dublin Cores 2, Ram 4 GB, NVMe 50 GB
CPU: 2 Core

RAM: 4 GB

Disk: 50 GB NVMe

Network: 200 Mbps, Traffic Unlimited

IP: 1 x IPv4
Cloud VPS Ireland Dublin Cores 4, Ram 6 GB, NVMe 60 GB
CPU: 4 Core

RAM: 6 GB

Disk: 60 GB NVMe

Network: 250 Mbps, Bandwidth Unlimited

IP: 1 x IPv4
Cloud VPS Ireland Dublin Cores 4, Ram 8 GB, NVMe 80 GB
CPU: 4 Core

RAM: 8 GB

Disk: 80 GB NVMe

Network: 300 Mbps, Traffic Unlimited

IP: 1 x IPv4
Cloud VPS Ireland Dublin Cores 6, Ram 10 GB, NVMe 90 GB
CPU: 6 Core

RAM: 10 GB

Disk: 90 GB NVMe

Network: 350 Mbps, Traffic Unlimited

IP: 1 x IPv4
Cloud VPS Ireland Dublin Cores 8, Ram 12 GB, NVMe 140 GB
CPU: 8 Core

RAM: 12 GB

Disk: 140 GB NVMe

Network: 400 Mbps, Traffic Unlimited

IP: 1 x IPv4
Cloud VPS Ireland Dublin Cores 10, Ram 14 GB, NVMe 160 GB
CPU: 10 Core

RAM: 14 GB

Disk: 160 GB NVMe

Network: 450 Mbps, Traffic Unlimited

IP: 1 x IPv4
Cloud VPS Ireland Dublin Cores 16, Ram 16 GB, NVMe 200 GB
CPU: 16 Core

RAM: 16 GB

Disk: 200 GB NVMe

Network: 500 Mbps, Traffic Unlimited

IP: 1 x IPv4
Fast Vps Server Ireland Dublin
Ireland Dublin based virtual private servers
Our servers will help you take charge with their dependability, strength, and adaptability, and we offer safe, high-performance VPS hosting in Ireland Dublin.
You can pick one of our scalable Vps Servers in Dublin options, or you can get in contact with us and tell us what you need to hear an accurate quote. Every one of our servers is housed in one of our Tier III datacenters in Melbourne, which is known for its high level of security.
We won't just take your credit card number and run away with it. You may count on us to provide the necessary IaaS services in a timely and personalised fashion. All of our employees and technicians are locals to Australia, and our company is owned entirely by locals.
If you run a sizable enterprise, we recommend that you explore our Virtual Private Server hosting services.
When do you use a virtual private server?
With virtual private server hosting, a company leases an entire server from a data center, complete with its own operating system and network connection, in order to host its website. Unlike a regular computer server that might be found in a dusty office closet, the Vps server is kept in a climate-controlled data center, operated by trained engineers who provide constant network and Internet connectivity. Businesses can now lease Vps servers rather than buy and install a computer server in their workplace and then hire additional people to operate and maintain the server. By not having to worry about fixing servers on a regular basis, businesses are free to focus on growing their company.
The reliability and security of a VPS server are much higher than those of a shared hosting account, which shares its resources amongst several customers. A VPS server can be reserved by a user, giving them complete control over the server and all of its features. This guarantees that no two users will ever share any part of the service, whether it be hardware, storage space, internet access, etc. Services of this nature aim to be available without interruption or degradation at all times, giving their enterprise-level clients piece of mind. It's easy to spot the difference between a server placed in an office and one located in a data center because of the latter's superior technology, computing capacity, and redundancy compared to the former. Private virtual server environments are required for mission-critical software. Although the costs of virtual private servers (VPS) might vary depending on the underlying infrastructure, it is typically more expensive to buy the server hardware outright and maintain it in-house than to use VPS.
Examples of what might be hosted on a virtual private server are listed below.
Extremely Rapid Interconnection
As a result of their unequaled speed and fantastic bandwidth, VPS servers are rapidly becoming the hosting platform of choice for a growing number of businesses and individuals. Because Vps servers are located in a data center, a wide range of carriers can provide access to vast amounts of bandwidth. This allows businesses to take advantage of cheap bandwidth without compromising on quality, and it also makes it easy to add layers of redundancy. Most of the savings in bandwidth costs come from the data center's ability to pull in numerous high-speed internet connections, rather than just one, thereby avoiding the need to establish costly local loops to the customer's place of business. In most cases, customers can tailor their bandwidth to match their unique needs, and the resulting cost savings are a nice bonus.
Uptime of the Network
Virtual private server hosting plans sometimes feature SLAs guaranteeing a minimum network uptime. What kind of service level agreement is put in place may depend on the state of their network and other supporting equipment. With a VPS server, you can rest easy knowing that your data is protected by several firewalls, redundant hardware, and other safeguards. Numerous diverse fiber conduits, redundant core routing, and redundant tier-1 Internet backbone connections give businesses the peace of mind they need. When companies see that a data center is ready to "put its money where its mouth is," so to speak, they are more likely to make the switch from conventional computer server architecture to Vps server architecture. This change is achievable because of the 100% network uptime SLA and the hardware replacement SLA both of which come with a money-back guarantee.
          Security
To put it simply, data and network security are among the top objectives for any company. Professional, highly-trained engineers are available around the clock, every day of the year, at any time of day, for VPS hosting server providers. In terms of personnel, data centers often seek out top-tier employees with experience in network security. Spam, malware, and hackers are less of a threat because of this. It is advised that extra safety measures be taken notwithstanding the presence of well-trained security personnel. Combining Vps servers with firewalls and applying fixes routinely are examples of these extra safeguards.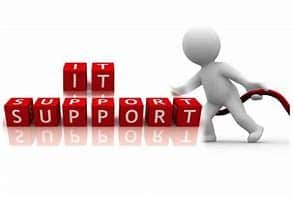 Key support features include proactive monitoring and hands-on services, as well as technical help that is available around the clock, every day of the year. This gives clients peace of mind even when they are not directly connected to their data. VPS hosting allows customers to focus on running their businesses while leaving server management to the professionals.
Excellent New Infrastructure Improvements
One of the main benefits of renting a VPS server from a reputed host is that the host can house the server in a top-tier data center. Most data centers have multiple layers of security, including multiple sources of electricity, a diesel generator, HVAC (heating, ventilation, and air conditioning), and sophisticated fire suppression systems. By maintaining a constant 100 percent capacity and the best climate for Vps servers, data center managers may save money and keep their expensive hardware running for longer.