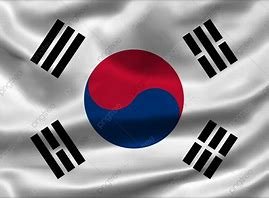 Cloud VPS Seoul Korea
Cloud VPS Busan Cores 1, RAM 512 MB, SSD 20 GB
CPU: Core 1x

RAM: 512 MB

Disk: 20 GB SSD

Pay 3 months, get 1% discount
Pay 6 months, get 2% discount
Pay 12 months, get 4% discount
Pay 24 months, get 6% discount

Network: 60 Mbit/s, 600GB traffic included

OS: OS Linux Only

IP: 1x IPv4
Cloud VPS Seoul Cores 1, RAM 1 GB, SSD 30 GB
CPU: Core 1x

RAM: 1 GB

Disk: 30 GB SSD

Pay 3 months, get 1% discount
Pay 6 months, get 2% discount
Pay 12 months, get 4% discount
Pay 24 months, get 6% discount

Network: 60 Mbit/s, 600GB traffic included

OS: OS Linux Only

IP: 1x IPv4
Cloud VPS Incheon Cores 2, RAM 2 GB, SSD 50 GB
CPU: Core 2x

RAM: 2 GB

Disk: 50 GB SSD

Pay 3 months, get 1% discount
Pay 6 months, get 2% discount
Pay 12 months, get 4% discount
Pay 24 months, get 6% discount

Network: 60 Mbit/s, 600GB traffic included

OS: OS Linux Only

IP: 1x IPv4
Cloud VPS Daegu Cores 4, RAM 4 GB, SSD 75 GB
Core: 4x

RAM: 4 GB

Disk: 75 GB SSD

Pay 3 months, get 1% discount
Pay 6 months, get 2% discount
Pay 12 months, get 4% discount
Pay 24 months, get 6% discount

Network: 120 Mbit/s, 1200GB traffic included

OS: Linux / Windows server

IP: 1x IPv4
Cloud VPS Daejeon Cores 2, RAM 8 GB, SSD 120 GB
Core: 2x

RAM: 8 GB

Disk: 120 GB SSD

Pay 3 months, get 1% discount
Pay 6 months, get 2% discount
Pay 12 months, get 4% discount
Pay 24 months, get 6% discount

Network: 120 Mbit/s, 1200GB traffic included

OS: Linux / Windows server

IP: 1x IPv4
Cloud VPS Gwangju Cores 4, RAM 8 GB, SSD 120 GB
Core: 4x

RAM: 8 GB

Disk: 120 GB SSD

Pay 3 months, get 1% discount
Pay 6 months, get 2% discount
Pay 12 months, get 4% discount
Pay 24 months, get 6% discount

Network: 120 Mbit/s, 1200GB traffic included

OS: Linux / Windows server

IP: 1x IPv4
Cores 6, Ram 6 GB, SSD 200 GB
CPU: Core 6x

RAM: 6 GB

Disk: 200 GB SSD

Pay 3 months, get 1% discount
Pay 6 months, get 2% discount
Pay 12 months, get 4% discount
Pay 24 months, get 6% discount

Network: 120 Mbit/s, 1200GB traffic included

OS: Linux / Windows server

IP: 1x IPv4
Cores 7, Ram 16 GB, SSD 400 GB
CPU: Core 7x

RAM: 16 GB

Disk: 400 GB SSD

Pay 3 months, get 1% discount
Pay 6 months, get 2% discount
Pay 12 months, get 4% discount
Pay 24 months, get 6% discount

Network: 120 Mbit/s, 1700GB traffic included

OS: Linux / Windows server

IP: 1x IPv4
Cores 6, Ram 8 GB, SSD 400 GB
CPU: Core 6x

RAM: 8 GB

Disk: 400 GB SSD

Pay 3 months, get 1% discount
Pay 6 months, get 2% discount
Pay 12 months, get 4% discount
Pay 24 months, get 6% discount

Network: 120 Mbit/s, 1700GB traffic included

OS: Linux / Windows server

IP: 1x IPv4
Cloud VPS Seoul Korea: Your own server environment
VPS server Korea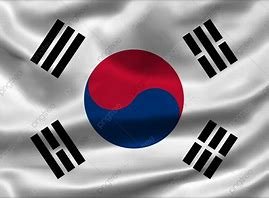 Are you searching for a server to hold your documents in a location that is both safe and secure? Consider using a VPS server in Korea that can provide you with services such as these. The abbreviation for "Virtual Private Server" refers to a computer system that enables users to log in from any location in the world. You will feel as though you are working on your own computer even though you are actually working on the server. The one significant difference is that you won't require your own own server to carry out these steps. You will be using a server in Korea that has a very high level of security to ensure that your files are protected at all times and that they are backed up. You can make sure that you can easily and swiftly interact with a server in this manner, and you won't have to worry about the significant costs associated with providing your own server. The VPS server requires a significant amount of upkeep and, as expected, a substantial amount of firewall protection. When you attempt to complete all of this on your own, you will incur a significant amount of financial expense. You won't require any of it when you engage with an outside firm that provides VPS servers because that company will handle everything for you.
VPS server for private use
Naturally, 123thaihost VPS servers are not only important to companies but also other people. You can also use them privately to store data and programs or to make backups of them. This manner, you will always have a dependable backup stored somewhere that does not have any difficulties that could cause problems. Even if you regularly back up your data on an internal or external hard drive, there is a substantial possibility that you will still suffer data loss at some point. Either because of an error that caused the loss of the data or because the disk itself was misplaced. Because of this, having your backup stored on a server can be very convenient as well as secure. If your files are not only encrypted but also easily accessible via a secure system from anywhere in the world, what else could you possibly require? Because there are many different types of virtual private servers (VPS), you can always find a price and amount of storage that is ideal for you.