Cloud Servers Portugal Lisabon
Cloud VPS Portugal Lisbon Cores 1, Ram 1 GB, NVMe 15 GB
CPU: 1 Core

RAM: 1 GB

Disk: 15 GB NVMe

Network: 100 Mbps, Traffic Unlimited

IP: 1 x IPv4
Cloud VPS Portugal Lisbon Cores 2, Ram 2 GB, NVMe 30 GB
CPU: 2 Core

RAM: 2 GB

Disk: 30 GB NVMe

Network: 150 Mbps, Traffic Unlimited

IP: 1 x IPv4
Cloud VPS Portugal Lisbon Cores 2, Ram 4 GB, NVMe 50 GB
CPU: 2 Core

RAM: 4 GB

Disk: 50 GB NVMe

Network: 200 Mbps, Bandwidth Unlimited/TB

IP: 1 x IPv4
Cloud VPS Portugal Lisbon Cores 4, Ram 6 GB, NVMe 60 GB
CPU: 4 Core

RAM: 6 GB

Disk: 60 GB NVMe

Network: 250 Mbps, Traffic Unlimited

IP: 1 x IPv4
Cloud VPS Portugal Lisbon Cores 4, Ram 8 GB, NVMe 80 GB
CPU: 4 Core

RAM: 8 GB

Disk: 80 GB NVMe

Network: 300 Mbps, Traffic Unlimited

IP: 1 x IPv4
Cloud VPS Portugal Lisbon Cores 6, Ram 10 GB, NVMe 90 GB
CPU: 6 Core

RAM: 10 GB

Disk: 90 GB NVMe

Network: 350 Mbps, Traffic Unlimited

IP: 1 x IPv4
Cloud VPS Portugal Lisbon Cores 8, Ram 12 GB, NVMe 140 GB
CPU: 8 Cores

RAM: 12 GB

Disk: 140 GB NVMe

Network: 400 Mbps, Traffic Unlimited

IP: 1 x IPv4
Cloud VPS Portugal Lisbon Cores 10, Ram 14 GB, NVMe 160 GB
CPU: 10 Core

RAM: 14 GB

Disk: 160 GB NVMe

Network: 450 Mbps, Traffic Unlimited

IP: 1 x IPv4
Cloud VPS Portugal Lisbon Cores 16, Ram 16 GB, NVMe 200 GB
CPU: 16 Core

RAM: 16 GB

Disk: 200 GB NVMe

Network: 500 Mbps, Traffic Unlimited

IP: 1 x IPv4
Very Powerful Cloud Servers Portugal Lisabon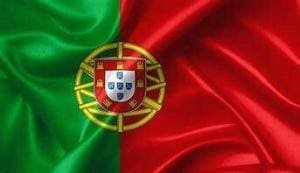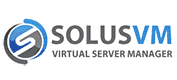 Portugal-based cloud virtual private servers (VPS) that are located in Europe, specifically the Portugal Lisabon
A virtual private server, often known as a VPS server, is an individual virtual server that shares a physical host machine with other VPS servers. This type of server is sometimes referred to as a VPS server. A virtual private server (VPS) grants its users access to the server's root directory, which grants users full administrative privileges over the server. You have the ability to install whatever program you want on your very own virtual private server (VPS), giving you complete independence in this matter. When you acquire a virtual private server (VPS), you will be given access to a web interface that can be used to manage the VPS you have purchased. Through the use of this web interface, you have the power to exercise control over a number of features, including re-installation. You will be given a free server license in addition to the control panel Directadmin that is included with every Virtual Private Server (VPS) server that you purchase from i.e. CentOS, Apache, Nginx, PHP, MySQL, and a Mail Server are the backend services.
A virtual private server, also known as a VPS, is a good option to consider when making the switch from shared hosting to hosting on your very own dedicated server.
Because each Virtual Private Server (VPS) has its own individual quantity of RAM, hard disk space, and data traffic, using other Virtual Private Servers will not have any effect. Because of this, you will have the satisfaction of knowing that the programs that you host within it will each have their very own protected setting. This will give you the peace of mind that you need. Because each virtual private server (VPS) operates in its own environment, that server is solely accountable for any errors that it makes, as well as the functionality and performance issues that come from those errors. In addition to that, you always have the choice to upgrade to a more extensive plan if the occasion arises. You can simply gain additional resources by completing an easy upgrade, which is a good option if you believe you will need more of them in the near future. A virtual private server is the ideal solution because it can grow alongside your business.
In addition, we offer Cloud Virtual Private Servers (VPS) in the countries of Thailand, Singapore, the Netherlands, France, South Korea, Japan, and the USA. The United States of America, Europe, and Asia are all home to one or more of these servers.